Qatar Real Estate: Discover A Diverse Range Of Rental Properties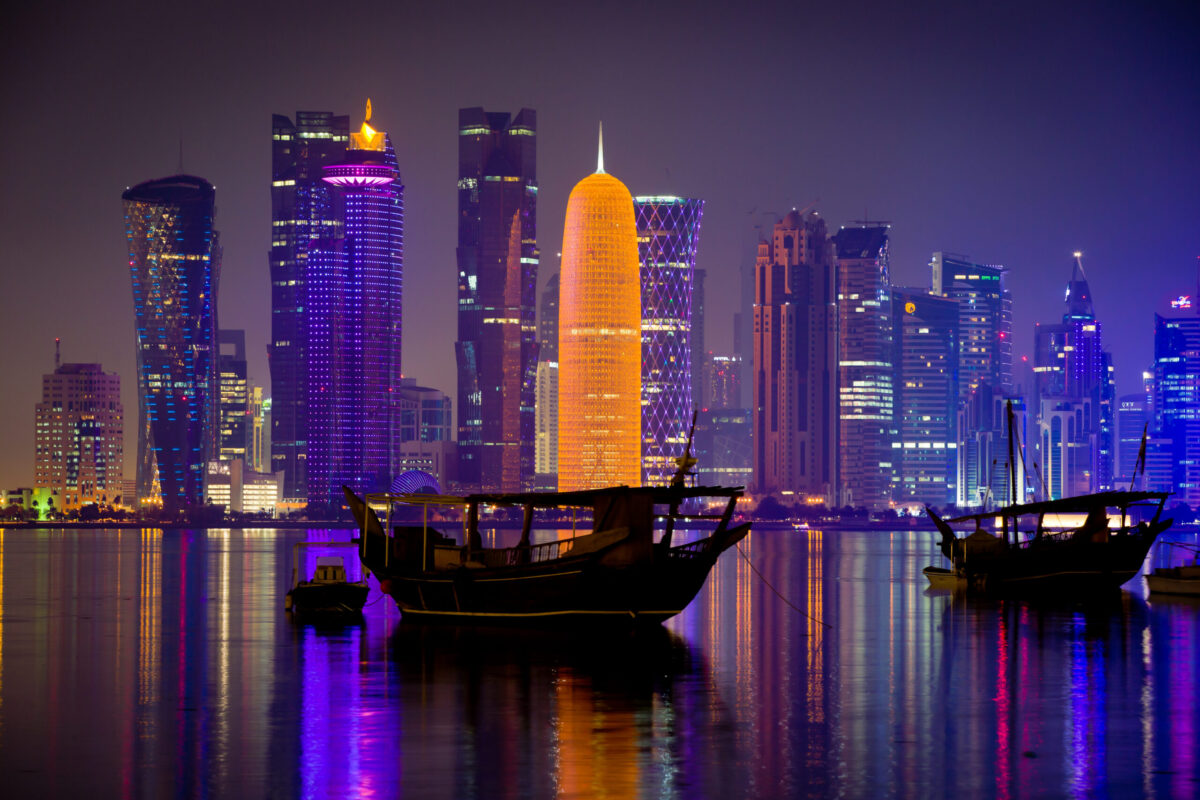 Are you searching for a property for rent in Qatar? Qatar's real estate market offers a diverse range of rental properties to suit various needs and preferences. Whether you are a resident or an expatriate, Qatar provides a plethora of options that cater to different budgets, locations, and lifestyle choices. In this article, we will explore the vibrant real estate scene in Qatar and guide you through the process of finding your ideal rental property.
Introduction
Qatar, a rapidly developing country located in the Middle East, has witnessed remarkable growth in its real estate sector in recent years. The government's strategic initiatives and infrastructure projects, coupled with its thriving economy, have attracted a diverse population to Qatar, creating a high demand for rental properties.
Overview of Qatar's Real Estate Market
Qatar's real estate market is known for its dynamism and diversity. It offers a wide array of residential, commercial, and mixed-use properties for rent in Qatar. From luxurious villas and apartments to cozy townhouses and serviced residences, there is something to suit every taste and budget. The market caters to both short-term and long-term rentals, providing flexibility for individuals and families.
Things to Consider When Renting a Property in Qatar
When searching for a rental property in Qatar, it's essential to consider several factors to ensure you make an informed decision. These factors include location, budget, property amenities, transportation accessibility, proximity to schools and healthcare facilities, and community amenities such as parks, shopping malls, and entertainment options. Additionally, you may want to evaluate the security and safety measures implemented in the property and the surrounding neighborhood.
Popular Rental Areas in Qatar
Qatar boasts several popular rental areas that appeal to different preferences. Some of the prominent locations include:
The Pearl Qatar: A luxurious man-made island offering waterfront properties, high-end amenities, and a vibrant community.
West Bay: Qatar's central business district featuring a mix of residential and commercial towers, with stunning views of the Doha skyline.
Al Sadd: A well-established residential area known for its convenience, accessibility, and a variety of housing options.
Al Wakra: A coastal city with a charming atmosphere and a range of affordable residential properties.
Lusail City: A futuristic city still under development, offering modern living spaces, state-of-the-art infrastructure, and sustainable design.
Types of Rental Properties in Qatar
Qatar's real estate market caters to various housing preferences. Whether you are looking for a spacious villa, a contemporary apartment, or a cozy townhouse, you'll find a plethora of options. The market offers both furnished and unfurnished properties, allowing tenants to choose based on their individual needs. Additionally, serviced residences and hotel apartments are available for those seeking a hassle-free living experience.
Renting Process in Qatar
Renting a property in Qatar typically involves several steps. Firstly, you should conduct thorough research and shortlist properties that align with your requirements. Once you find a suitable property, you will need to contact the landlord or a reputable real estate agency to arrange viewings. After finalizing your choice, you will need to negotiate the terms and conditions of the lease agreement, including the rent amount, duration, and any additional clauses. Finally, you will sign the lease agreement and pay the required deposits and fees to secure the property.
Legal Rights and Tenant Protection
Qatar has implemented laws and regulations to safeguard the rights of tenants and ensure fair rental practices. The law provides protection against arbitrary rent increases, unlawful evictions, and property maintenance issues. It's essential to familiarize yourself with these legal rights to ensure a secure and trouble-free rental experience.
Benefits of Renting in Qatar
Renting a property in Qatar offers several advantages. It provides flexibility, especially for expatriates who may have short-term assignments or uncertain future plans. Renting allows you to experience different neighborhoods and areas before making a long-term commitment. Moreover, many rental properties come with amenities such as swimming pools, gyms, and 24/7 security, offering a convenient and comfortable lifestyle.
Tips for Finding the Perfect Rental Property
Finding the perfect rental property in Qatar can be an exciting yet challenging task. To simplify your search and increase your chances of finding the ideal property, consider the following tips:
Define your requirements and priorities
Research the market and explore multiple options.
Engage with reputable real estate agencies.
Attend property viewings to assess the condition and suitability.
Seek advice from locals or expatriates who have rented in Qatar.
Negotiate the terms and conditions to ensure a fair agreement.
Read the lease agreement thoroughly before signing.
Conduct a final inspection of the property before moving in.
Safety and Security Considerations
When renting a property in Qatar, safety and security should be paramount. It's advisable to choose properties in well-established and secure neighborhoods. Additionally, consider properties with robust security measures, such as surveillance cameras, access control systems, and 24/7 security personnel. Prioritize properties that offer a safe living environment for you and your family.
Property Management Services
Several property management companies in Qatar offer professional services to assist tenants in managing their rented properties. These services may include maintenance and repairs, rent collection, property inspections, and dispute resolution. Engaging a reliable property management service can alleviate the burden of property maintenance and ensure a seamless rental experience.
Conclusion
Qatar's real estate market offers a vast range of rental properties, catering to diverse needs and preferences. Whether you are seeking a luxurious waterfront villa or a modern apartment in the heart of the city, Qatar has something for everyone. By considering the outlined factors, conducting thorough research, and engaging reputable real estate professionals, you can find your perfect rental property in Qatar and enjoy a comfortable and fulfilling lifestyle.