The Property Market In Portugal – Is It Time To Buy?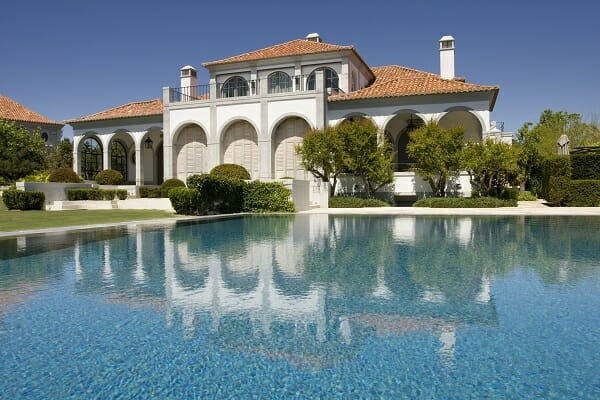 The property market in Portugal experienced a turnaround in 2015 after several years of recession, which saw property prices fall by 30% on average in the Algarve.
Spurred on by property prices that are still around 13% below their 2006/07 peak, British buyers – who have long been the keenest of overseas buyers – were back.
Some major developers such as the Oceanico Group, which operates many of the Algarve's golf courses, viewed it as the time to launch hundreds of new apartments, built during the recession and rented out as holiday flats until the market improved. In the most sought-after areas and high-end resorts such as Quinta do Lago and Vale do Lobo, whose prices were far less severely hit during the recession, there were signs of house price growth.
The highest property price rises year on year were seen in Barcelos, a small city between Porto and Braga, where prices increased by 10.5%. Then came Amadora, an outlying municipality of the Lisbon metropolitan area, which recorded 9.4%, and the university town of Coimbra saw 4.5% rises.
These areas are not dependent on overseas buyers, but Britain's referendum vote to leave the EU has swiftly skewed the picture in areas that are. Since the referendum announcement in February 2016, British demand for property all but dried up on the Algarve while prospective buyers waited for clarification over what it all meant.
In general terms in Portugal, prices have stabilised, the numbers of transactions has increased and buyers will always be drawn to the warm, temperate climate, low cost of living, laidback life, pension perks and inexpensive property. From a buyer's perspective, there are still bargains to be found – particularly if you are looking for a new coastal apartment as many have remained unsold since the 2008 crash.
Property Purchase Process
Portuguese estate agents must be licensed and qualified, so ask to see their INCI certificate and AMI licence, says Christopher Nye. With typical agent fees of more than 5%, private sales are common – look out for boards saying vende-se or para venda.
Among Portugal's largest online property portals are casa.sapo.pt and imovirtual.com, or a specialist such as meravista.com in the Algarve. Although the agent is paid out of the sales price, the buyer should budget for an average of 10% extra in fees and taxes.
Portuguese euro mortgages are available both to buy and to renovate a property. The maximum loan-to-value is 80% and rental income generally cannot be included in your calculations. You will need to pay an arrangement fee of 1.5–2% of the loan value and pay for life assurance cover.
Your first step when looking seriously at buying should be to engage a lawyer – advogado – who is independent of the agent or developer. Being able to communicate with them, of course, is vital and there are English-speaking lawyers available in popular areas and cities.
When you find a property it is quite common to be asked for a modest (less than €3,000) deposit to take it off the market. It should be clearly stated to be refundable under certain conditions, such as a legal issue that cannot be resolved, or a survey – inspecao – that turns up something nasty. It should also be kept in a separate escrow-style account.
Avoid agreeing to under-declare the purchase price to avoid tax: it is quite a common practice but is illegal and could cost you extra in capital gains when you sell, unless you continue the deceit.
You will need to obtain a tax card and identity number (Cartão de Contribuinte) and NIF – a simple process of attending the local tax office with your passport and the small fee and filling in a few forms. Often the estate agent will be only too keen to help you with this.
Over the next few days your lawyer should be making the basic legal checks of the Land Registry to make sure the title is clean, checking basic features of the property such as boundaries, that there are no debts on the property or unresolved planning issues, that it has a habitation licence, and that your own plans for the property such as new buildings, extensions, use for rural tourism perhaps, are likely to be allowed.
Only when these are done should you sign the promissory contract – Contrato de Promessa de Compra e Venda (CPCV). This is signed at the office of the local notary, a government official whose job is officially to witness a legal document. They will not give advice and cannot replace the security of using your own lawyer. If attending in person is difficult at this stage or completion, you can appoint power of attorney to a representative.
The CPCV contract states details about buyer and seller, the property including fixtures, fittings and completion date for new homes. It is legally binding and backed with a 10% deposit that you pay at this stage. From now, if you pull out you lose all the money you have paid so far. If the seller pulls out he or she must pay you double the deposit.
It is back to the notary's office to complete the process by signing the public deeds, the Escritura de Compra e Venda. It is sensible, and some notaries insist on it, to have a translator with you. At this point the notary will witness your payment of the balance as well as all taxes and his own fees. Your lawyer should then send the deeds to the land registry, your ownership will be officially recorded and new deeds issued.
At or before completion you will pay taxes and fees, the biggest of which is property transfer tax (IMT). There is nothing to pay on the first €92,400 but thereafter it is 2% rising to 8%. Stamp duty is 0.8% of the purchase price. The notary charges around 1% of the purchase price, the survey if you have one is another 1-2%, your lawyer also 1-2% and the land registry 0.5%. Those fees are subject to VAT (IVA) of 21%. You will also pay the IMI in
advance, which is a kind of council tax.
Incentives To Invest
Golden Visa Scheme. Portugal's Golden Visa Scheme, which launched in 2012 as a way of attracting non-EU buyers, was the first of its kind in Europe. It requires a minimum investment of €500,000 in property (or for properties older than 30 years, or situated in urban regeneration zones, the minimum investment is €350,000).
Alternatively, you can invest €1m in Portuguese companies, set up a business that creates ten jobs or invest at least €350,000 in scientific or technological research.
In return, investors receive a temporary one-year residency visa, which can be renewed for up to five years in total. After six years, the holder can apply for Portuguese nationality.
The requirement to spend time in Portugal is minimal – just seven days in the first 12 months and 14 days a year for the following four years. Investors cannot sell their property for at least five years and to obtain Portuguese citizenship, you need to demonstrate an ability to speak the language and, less easy to qualify, show that you have made the effort to integrate.
Although British buyers will be eligible to buy properties through the Golden Visa route after the UK leaves the UK, the scheme was set up largely to attract wealthy non-European buyers from the likes of the Middle East, Russia and China, with the cost of obtaining the visa alone being €30,000.
Non-Habitual Residents Scheme.
Portugal's Non-Habitual Residents Scheme (NHR) is available to those who establish residence in Portugal for the first time or who have not been resident in Portugal in any of the previous five tax years. Qualification entitles you to beneficial tax treatment for ten years.
The scheme is particularly of interest to retirees with a UK pension scheme (or with any pension from a country that has a dual tax agreement with Portugal), as there is a potential tax exemption from most foreign-source income, including pension income, provided you meet certain conditions. British citizens' eligibility for the scheme is unaffected by the UK's status in the EU.
Renting Property
If you are thinking of renting before buying property in Portugal it's best to get recommendations for rental agents from fellow expats. You can also refer to the listings in the English-language The Portugal News, www.theportugalnews.com.
Real estate agents, agéncia de alugar, are listed in the yellow pages of the telephone directory under 'Propriedades-Compra e Venda' Many of the agencies have English-speaking staff; in the Cascais/Estoril area, several of the agencies are under expat management.
The larger real estate agencies are licensed by the government, but many smaller ones are not. Agencies do not belong to any type of multiple listing service; therefore, to get a selection of properties, you need to use a number of different agents, which can be time-consuming.