Portugal's Real Estate Market In Light Of COVID-19 And Brexit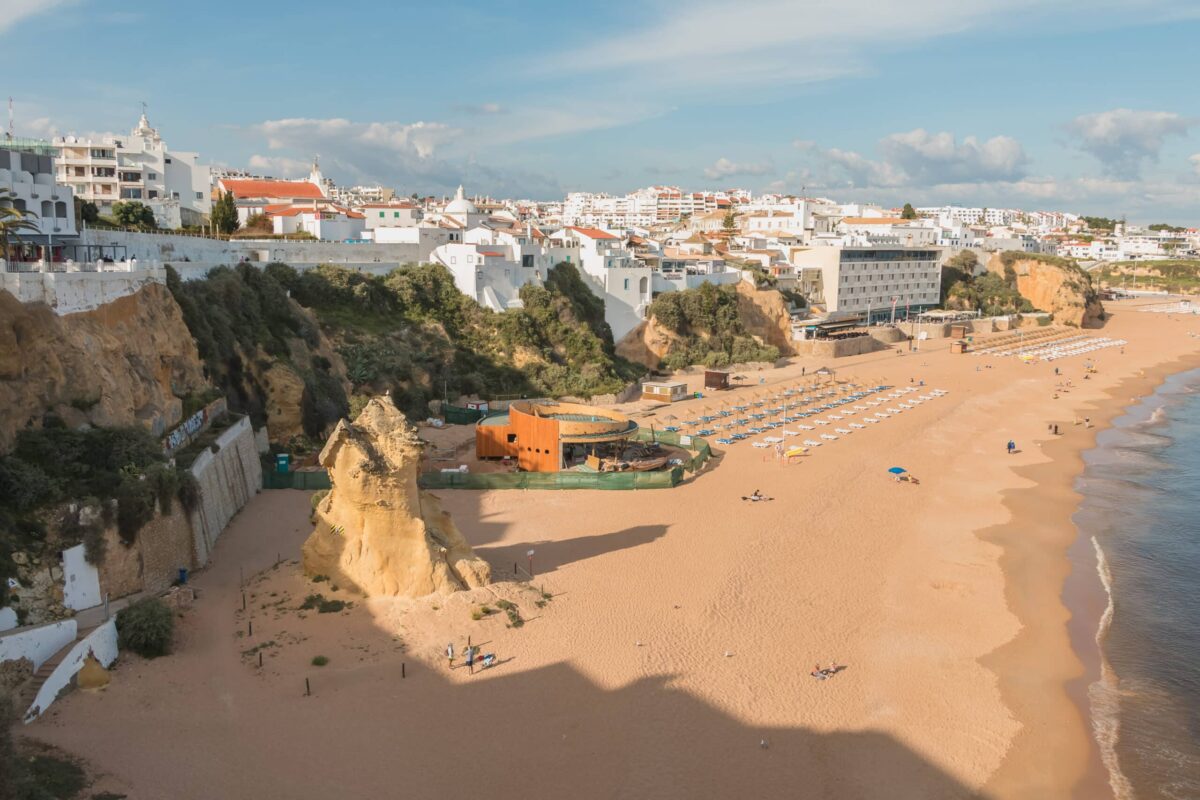 Portugal has long been regarded as the perfect country for expats. Low living costs, 300-days of sun, favorable tax-benefits and stunning landscapes. Buying a house here as an expat has a very long list of advantages for foreigners. However, recent uncertainties birthed from the COVID-19 pandemic, in addition to Brexit, have created concerns about moving abroad and buying property in Portugal.  What is the current state of Portugal's real estate market?
In this article, we'll discuss how buying property in Portugal has been impacted by the pandemic, determine what Brexit means for British buyers and provide insights into whether now is a good time to invest in a new home in Portugal.
The Impacts of COVID-19 on Portugal's Real Estate
All things considered, the real estate market in Portugal has proved itself to be resilient to COVID-19. Although in Lisbon city, house prices fell by 3% in 2020, in most other key areas prices continued on an upward trend. This includes the Lisbon Metropolitan area, Porto, the Algarve, and on a national level.
From 2016 to 2020, in the cities of Lisbon and Porto, average residential asking prices increased by around 49% and 83%, respectively. This increasing trend was stalled by the pandemic.
Therefore, purchasing a property at the moment may even provide buyers with more negotiating power and potentially a cheaper property as house prices have not risen as rapidly as they otherwise would have done.
The Impacts of Brexit
If you are already a resident in the country, you will continue to be a resident in Portugal. Nothing will change for British citizens' ability to purchase a property in Portugal. If you are simply looking to buy a property and rent it out for most of the year, then you will not have any problems.
What will change is if they are looking to relocate to the country on a partial or permanent basis. The two options for British citizens now are the Golden Visa and the D7 Visa.
Portugal has one of the most popular residency-by-investment schemes. The real estate option allows the holder free movement within the EU and citizenship after five years with the purchase of a property in Portugal of €500K or more. In low-density areas, this falls to  €400K.
Changes to the scheme will come into force on January 1, 2022. After this date, only properties in low-density areas will qualify. This rules out Lisbon, Porto and the Algarve. If you are looking to buy in a hotspot area, therefore, now is the time to start the process.
The D7 Visa is the more affordable option for residency in Portugal. This provides non-EU citizens with the ability to get Portuguese residency provided that they have sufficient funds to support themselves, show proof of a place to stay in Portugal and be willing to be a tax resident in Portugal, amongst other requirements.
Is Portugal still a good option for overseas buyers?
Recent changes have had an impact on the real estate market and added a layer of uncertainty to the buying process. In this section, we'll discuss the practicalities of buying a property in light of COVID-19 and Brexit, and why Portugal remains a great option for overseas buyers.
Practicalities of buying a Property in light of COVID-19 and Brexit
The COVID-19 pandemic – although affecting the real estate market – has not had the severe impact one might have expected. Indeed, the market has shown that it has been able to adapt to the changes and there may be properties that you can find for sale at an even cheaper rate.
For British Buyers, purchasing a property here will be a little different. There may be more hoops to jump through, but the Golden Visa and D7 Visa are viable options available to gain residency.
Goldcrest's real estate team have collected their experience on buying property in Portugal in their new e-book, published 16 June 2021 to help people acquire real estate in Portugal, providing a thorough overview of the market and the implications of Brexit.
Your Expert Guide to Buying Property in Portugal – GoldCrest (portugalbuyersagent.com)
The Renowned Quality of Life
The sun, the sea, the climate. Not only is Portugal the proud home of some of the most beautiful scenery, it's incredibly rich in variety. Whether it's the soft sand of the Algarve, the hustle and bustle of Lisbon or a historic villa in the north, Portugal has many options for prospective buyers.
Portugal ranks as the third safest country in the world in the 2020 Global Peace Index. Alongside this, the country is home to the friendliest people in the world and has very good healthcare and infrastructure. With tax-friendly incentives, affordable housing, and as a hotspot for digital nomads, Portugal is a unique hub for expats.
The Time to Move
Portugal looks set to be one of the places to live following the COVID-19 pandemic for expats. The pandemic has tested Portugal, but the real estate sector has proved to be resilient. The property market is prospecting as a result of foreign investment in the country. It seems natural that the market will bounce back and prove to be stronger in its wake.
As the UK has left the EU, it was inevitable that Portuguese residency for British citizens would not be as straightforward as it once was. However, with the Golden Visa and D7 Visa, it is relatively straightforward to live in Portugal.
The real estate sector has been challenged, processes have changed and it may have become a little more difficult or time-consuming for buyers. However, Portugal continues to be one of the most sought-after and attractive countries for expats to move to.