PetroRio has 80% in Brazil's fields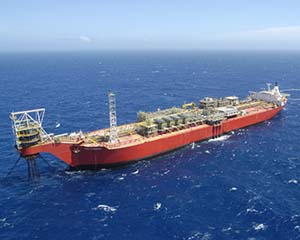 RIO DE JANEIRO — PetroRio, has announced the signing of a purchase and sale agreement to acquire 80% of the rights and obligations of the concession contracts for the Bijupirá and Salema fields with Shell Brasil and Petrobras holding the remaining 20%.
The transaction also involved the acquisition of, among other assets, the ship FPSO Fluminense, used in the production process of both fields, with storage capacity for 1.3 MMbbl of oil. Only upon approval from the regulatory agencies, the company will become the operator of the fields.
With this transaction, PetroRio will be operating an average of  30,000 bopd. This represents a three-fold increase in  production and positions PetroRio as one of the most important emerging companies in Brazil's oil industry.
The Bijupirá and Salema fields, located in water depths of 480 and 850 m, are located in the pre-salt polygon, just 80 km northeast of the Polvo field, PetroRio's first production asset, generating important synergy gains between the operations. The licenses cover an area of 40,000,000 sq m and daily production totals 22,000 bbl of light oil and 325,000 cu m of associated gas, equivalent to 24,000 boed. The oil extracted from the fields is light from 28° to 31° API.
PetroRio is born of a new corporate culture focused on increasing production through the acquisition of production assets, the re-exploration and optimization of the Polvo, Bijupirá and Salema fields, increasing operational efficiency and reducing production costs and corporate expenses, as well as eliminating exploration risk. The company's main objective is to create value for its shareholders, protecting its liquidity and increasing revenue and profits, with full respect for safety and the environment.
The acquisition of the Bijupirá and Salema fields will be executed with a portion of the funds raised through the 1st Convertible Debenture Issuance and with a structured financing operation led by Glencore Ltd., a wholly owned subsidiary of Glencore PLC.
The completion of the purchase and sale transaction between PetroRio and Shell is subject to certain precedent conditions, including approval of the assignment of rights by Brazil's Council for Economic Defence and the National Agency of Petroleum, Natural Gas and Biofuels.
Source: www.worldoil.com
Link: http://tinyurl.com/psxldgv