"Pawsitive" Tips For Relocating To Texas With Your Dog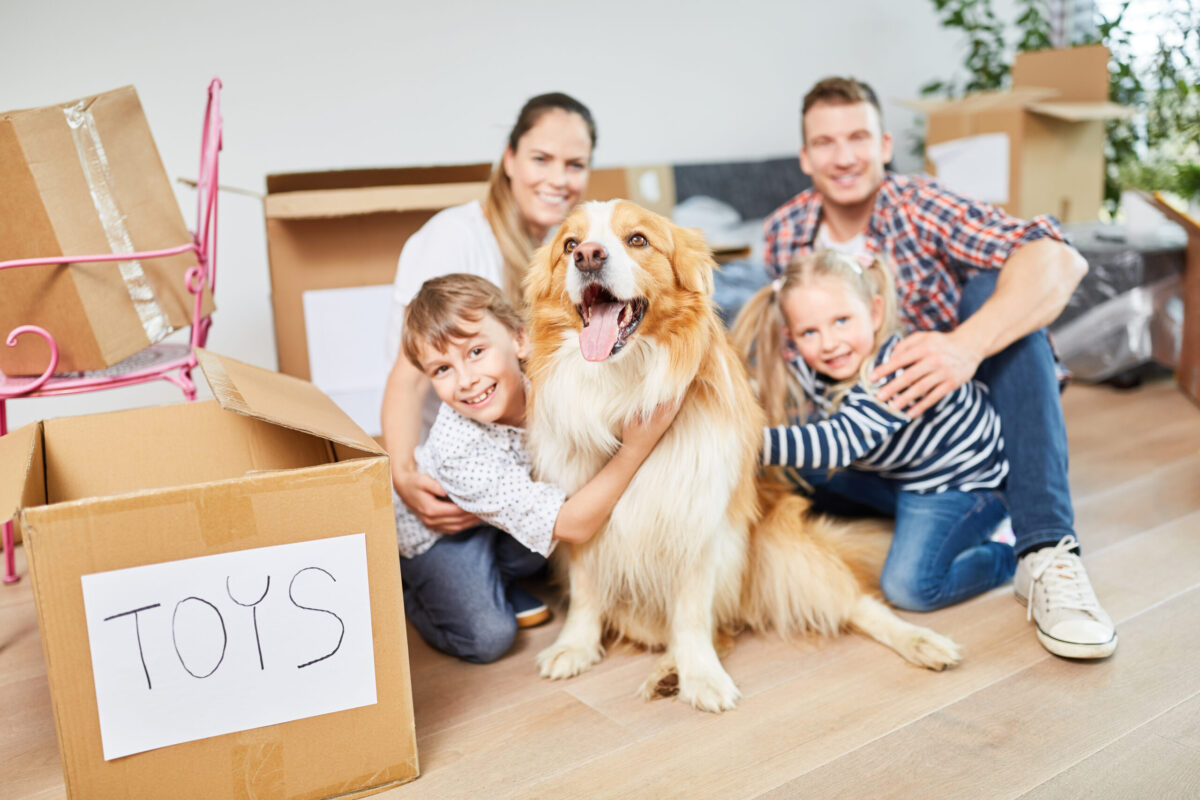 It can be an exciting adventure to move to a new country, but if you're a proud dog owner, you must think about your pet's welfare throughout this time. Spend time on planning and preparation to ensure a simple and stress-free transition for you and your dog,. This guide will cover all the necessary advice for moving to Texas with your pet, from pre-move preparations to settling into your new home.
Research Texas Pet Laws and Regulations
Dog ownership regulations vary from state to state and may include things like licensing, proof of vaccinations, and leash rules. So, make sure you become familiar with Texas pet laws and regulations before moving. By learning these rules in advance, you can make sure you follow all applicable laws and maintain your dog's safety and good standing in your new neighborhood.
Visit the Veterinarian
Before you move with your dog, prioritize a trip to the vet on your moving abroad checklist. Schedule a check-up to ensure your friend is healthy and up to date on vaccines. Use this chance to talk about any worries or inquiries you might have about the journey, such as handling anxiety or motion sickness. Additionally, get a copy of your dog's medical records, including a history of vaccinations, as Texas may need these in order to register your pet.
Update Your Dog's Tags and Microchip Information
If your dog gets lost while moving, accurate identification is essential. Update your dog's identifying tags with your new contact information, such as your Texas address and phone number, before departing your current location. Make sure your dog's microchip information is also current and linked to your new address. In the event of a lost or runaway situation, these easy procedures add an added layer of security and raise the likelihood of a safe reunion.
Find a New Veterinarian and Pet Services
Do your research and locate a reliable vet as soon as you can in your new region. Try to get referrals from nearby neighbors or pet owners as that would ensure a good fit. Additionally, to keep your dog healthy, well-groomed, and socially active, you can also investigate neighborhood pet services like groomers, dog walkers, and dog parks. Lastly, update your dog insurance plan. If you don't have one already, it's highly recommended you get one to save money on dog care. You can conveniently get dog insurance quotes online.
Plan a Safe and Comfortable Journey
The trip to your new home may be a stressful experience for your dog. So, create a special area in the car for your dog, and make sure they are safe by using a box or a harness. For comfort and familiarity during the trip, include familiar objects like their favorite blanket, toys, and snacks. To give your dog a chance to stretch their legs, go potty, and drink water, schedule frequent rest stops. In really hot weather, never leave your dog alone in the car.
Research Pet-Friendly Accommodations
It's important to look into and reserve pet-friendly lodging in advance if your move calls for an overnight stay or a temporary residence. Choose a place that accepts your pet because many hotels and rental houses have strict pet policies and limits. Look for lodgings with pet amenities and walking and exercise opportunities near green spaces.
Create a Routine in Your New Home
Create a routine as soon as you move into your new home. Maintain your dog's regular food, exercise, and sleeping habits since they thrive on regularity. Dedicate a separate area for your dog- offering a bed, toys, and a water bowl. This will help them feel safe and comfortable. You may also take them on frequent walks around the neighborhood so they become used to the sights, sounds, and scents of their new surroundings.
Introduce Your Dog to the Community
Getting involved in the neighborhood can aid in your dog's adjustment and increase their sense of security. Take your dog for walks around the area, visit nearby dog parks, and think about signing up for training sessions or dog-related events. These interactions provide you the chance to bond with your dog and other pet owners while also getting your dog some exercise and socialization.
Update Licensing and Contact Information
After relocating, update the local authorities' contact information with regard to your dog. This may entail renewing your dog's license or registering it with the relevant regional authority. By keeping your dog's information up to date, you may comply with local laws and promote a smooth transition to your new neighborhood.
Be Patient and Provide Extra Care
Moves can be stressful for both you and your dog, so exercise patience and extra care. Throughout the adjustment stage, it's important to be understanding and patient. Initially, your dog can show signs of worry or bewilderment, so give them extra tender loving care, attention, and reassurance. Maintain their routine, use positive reinforcement training, and acclimate them gradually to new situations and experiences.
In conclusion, moving to Texas with your pet necessitates thoughtful preparation and thought. You may make the transition easier on you and your cherished pet by learning about local pet legislation, preparing your dog for the trip, choosing pet-friendly lodgings, etc. To help your dog get comfortable in their new Texas home and adapt to their new environment, keep in mind that patience, love, and understanding are the key.