Pattaya In Thailand – Profitable Real Estate And Vibrant Lifestyle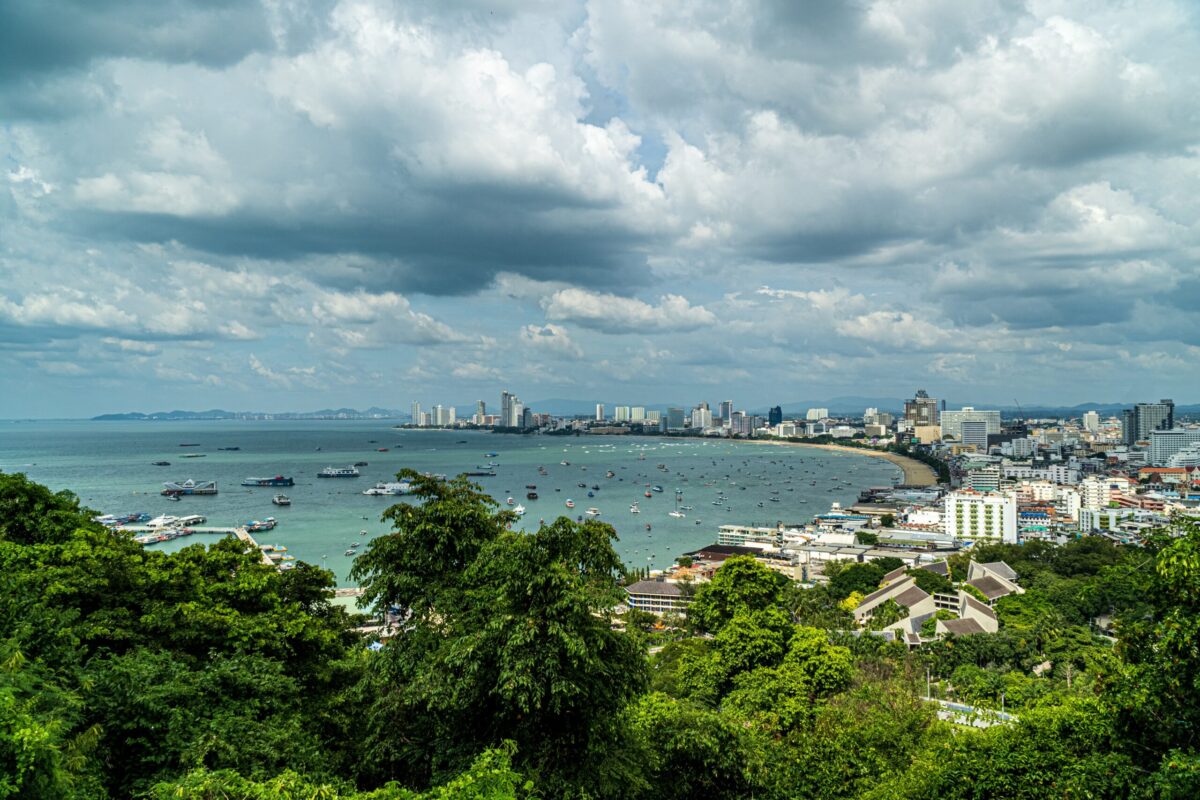 Pattaya is an unspoken entertainment capital in Thailand and an active noisy resort. There is an impressive variety of all kinds of bars, cafes, restaurants, discos and nightclubs. Pattaya is located in a closed bay surrounded by mountains, so there is always a mild climate, calm sea, storms and hurricanes are absent.
A few kilometers from the coastline, there is a succession of coral islands. Their beauty attracts fans of scuba diving and numerous other water activities here. Having fallen in love with a resort, foreigners are looking for apartments to buy in Pattaya.
Now, let`s explore the main attractions and engaging activities in Pattaya and how the residents can benefit from them.
Exceptional entertainment program in Pattaya
Pattaya is a city with a vibrant lifestyle ideal for those who cannot imagine themselves without discos and parties. However, apart from the endless partying, the resort has many other trumps. During the daytime Pattaya offers tourists a lot of interesting entertainment, warm sea, picturesque places, excursions and authentic institutions, but at night the resort is transformed into one huge party.
So, what should the visitors see and experience in Thailand?
Visit nearby attractions
Park Mini Siam hosts masterpieces of Thai and world culture in miniature – copies of famous architectural statues and monuments. The park itself is beautiful at sunset when the lights turn on and the place lights up a thousand lights.
Ocean World is a huge aquarium showcasing all kinds of fish and marine mammals that live in these latitudes.
Million Dollar Rocks Park and Crocodile Farm is a quaint park with ancient boulder rocks and an exotic zoo that regularly hosts crocodile shows.
The Temple of Truth is a stunningly beautiful wooden structure that has been under construction for many years. This building is considered a true work of art and worthy of a visit.
Go on a day trip to Bangkok
From Pattaya it is possible to organize tours to the most interesting places of the country, for example, a trip to Bangkok for a day. If you choose the right program, you can without much haste to see the main sights of the capital: the royal palace and the Temple of the Emerald Buddha, a trip to the observation deck, ride the canals, and even visit the shopping center, or you can spend a day in stores – a great option for fans of world-class brands and fashion creations of Asian designers.
Relax on the nearby islands
In close proximity to Pattaya is an island Koh Lanta, known for its snow-white beaches, get to the place no more than 30 minutes by ferry or boat, highly recommended. Also, in the local water area there are stunning islands, fully embodied dreams of Bounty, where you can go with an overnight stay for one or two nights, self-loving island Koh Kood as an option.
Enjoy local restaurants serving seafood
The catering industry in Pattaya is very developed. There are many small cafes and expensive elite restaurants. The food is varied. You can get acquainted with the peculiarities of Thai national cuisine or try the usual European cuisine. There are restaurants that cook rare exotics – ostriches, crocodiles, etc. The seafood is definitely worth tasting as all the products are fresh and taken right from the sea.
Sunbathe on Pattaya beaches
Roughly speaking, Pattaya is not a beach resort. Its beaches cannot be compared with the island of Thailand, it must be understood, do not expect and do not demand too much from the trip and, of course, do not try to make any impression of the resorts of the country just one city on the shores of not the cleanest Gulf of Thailand.
Pattaya Beach or so-called Central Beach stretches along the entire city center for 3 km. There is always a buzz of life, and across the street from the waterfront there are many hotels, restaurants and shopping malls.
Jomtien Beach is located in the southern part of the city and is separated from Pattaya Bay by a hill of Buddha. Compared to the central part of the resort, it is more suitable for families with children. But the water is often quite dirty.
Pratamnak is another family beach. It offers not a bad sea, gentle entrance, attractions and entertainment for children and a shady alley along the sea to rest from the hot sun.
Naklua Beach stretches north from Pattaya Bay and is adjacent to the small beach of Palm Beach. The sea is cleaner here than in the center of the resort area, and the rest more relaxed.
Dongtan Beach is located in the north of the Bay of Pattaya and is interesting with its pedestrian promenade and square in front of the hotel Avalon Beach Resort.
Pattaya's main beaches are a paradise for water sports enthusiasts: banana boating and parachuting, water skiing, and windsurfing.
Purchase of profitable real estate in Pattaya
Buying property in Pattaya is a great way not only to invest in your vacation, but also to obtain a good income in the long run. Your own place at the resort will allow you to rest comfortably, regardless of the season. Also, you will be able to rent out the property and quickly recoup the investment as the flow of tourists in Pattaya does not stop all year round. The real estate market in Thailand is actively growing, so if necessary, you can always resell housing more profitable.
Conclusion
To find more available options of advantageous real estate for sale in Pattaya, visit the website Thailand-Real.Estate. The experienced specialists will help to select the property of your dream and purchase it at the most comfortable conditions.
Most buyers may agree that before making such an important decision, it is important to think it over, weigh all the pros and cons, try to discern the pitfalls, and anticipate the possible consequences in the future. This approach will help to avoid disappointment and to fully enjoy the future purchase.