Passport and Visa Requirements in Portugal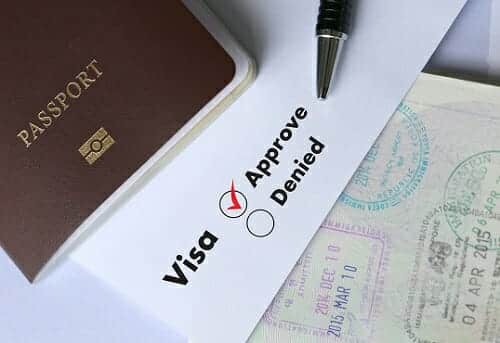 Passport and visa requirements are subject to change. Use the following information only as general guidelines.
The embassy or consulate of your destination country is the best source for current, detailed requirements. Allow plenty of lead time to obtain detailed information and prepare the requisite credentials. Passport and visa applications must be accompanied by documents – such as passport-size photos, birth certificates, and fees – which vary by country.
Passports
For EU-member nationals, an ID card which states one's citizenship is sufficient for entry into Portugal. Citizens of other nations should have a valid passport.
E-passport readers are available in some locations, allowing arriving passengers use of electronic passport/face scanning machine for faster entry.
Visas
For stays of less than 90 days, citizens of some 40 non-EU countries need only a passport valid for 90 days beyond the intended stay in Portugal. These countries include Argentina, Australia, Canada, Israel, Japan, Mexico, New Zealand, and the United States.
For all other citizens, a temporary visa is required for stays of up to 90 days. Temporary Stay visas are granted for seven purposes, each with its own requirements. Click here for details. As a party to the Schengen agreement, Portugal allows entry with a Schengen visa.
Obtain a visa at the nearest Portuguese Consulate. If applying by mail, enclose a large stamped, self-addressed envelope. Processing time required is three to 21 working days.
Visa applications may be submitted online, via the Portal das Comunidades Portuguesas.
Residence visa
Long-term/residence visas are required of most citizens who are not from an EU or Schengen agreement nation and who plan to stay in Portugal for more than three months. Necessary documents include a valid passport, an application form, a passport-size photo, and a letter from your employer if traveling on business.
EU nationals staying longer than three months do not need a visa but should register with the Foreign Nationals and Border Service (Serviço de Estrangeiros e Fronteiras, SEF).
Non-EU nationals must obtain their residence visa before entering Portugal. Apply at the nearest Portuguese Embassy or Consulate in your home country. Allow at least 12 weeks for the visa to be processed. Each family member will require his/her own personal residence visa.
Schengen visas
The Schengen agreement is a treaty providing for the removal of systematic border controls between participating countries.
There are now 26 countries in the Schengen zone: Austria, Belgium, Czech Republic, Denmark, Estonia, Finland, France, Germany, Greece, Hungary, Iceland, Italy, Latvia, Liechtenstein, Lithuania, Luxembourg, Malta, Netherlands, Norway, Poland, Portugal, Slovakia, Slovenia, Spain, Sweden, and Switzerland issue Schengen visas for short-stay travellers.
If visiting one Schengen country, the visa should be obtained at the nearest embassy or consulate of this country.
If visiting a number of Schengen countries, but staying in a single country for a longer period than the others, the visa should be obtained from the main destination's embassy or consulate.
If visiting a number of Schengen countries without a main destination, the visa should be obtained at the embassy or the consulate of the first destination.
Visitors can travel freely for a cumulative stay of six months between the participating countries.
All foreign visitors on short-term stays must also report to the local police within eight days of arrival. If you are staying in a hotel, the management usually handles this matter automatically.
For further information
For important, detailed information on entry requirements in Portugal, the appropriate embassies, consulates, and online visa information databases are essential resources. Contact Portugal's SEF.