Passport And Visa Requirements To Live And Work In France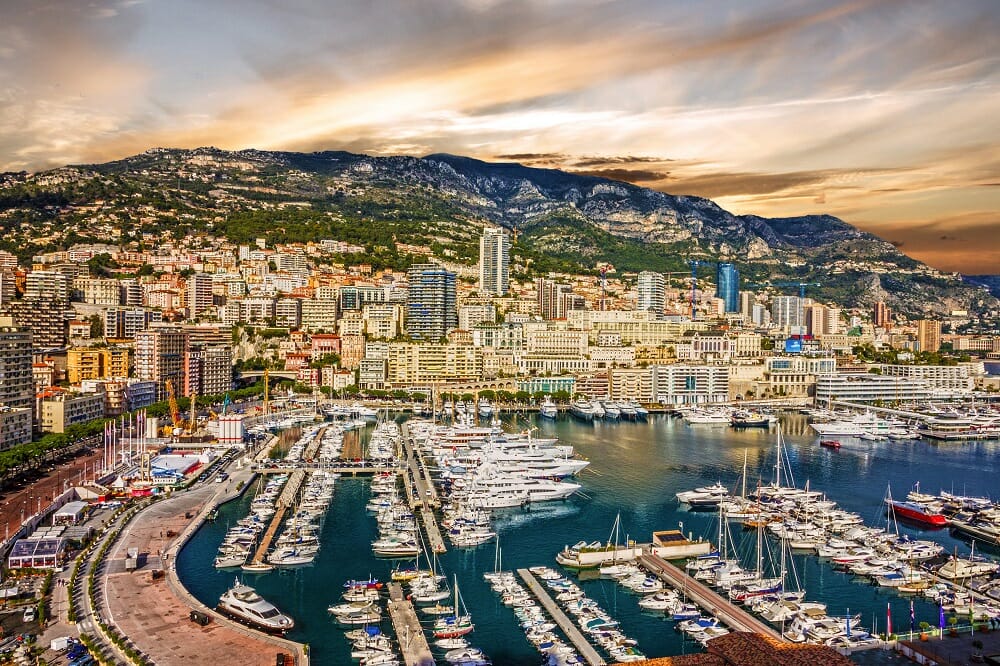 A passport valid for three months beyond the intended stay and issued within the last ten years is required by anyone entering France unless you are from another EU country. EU citizens must hold a passport of national ID card which is valid for the duration of the stay.
Although EU nationals travelling from another Schengen country are not required to show a passport of ID card, it is best to carry one in case your are required to prove their identity at any point.
Visas
No visa is required for a stay for tourist or business purposes of less than three months for EU, EEA, Swiss, US, Canadian, Australian or New Zealand citizens. Citizens of other countries should check on their local French consular site for requirements.
The official site France-Visas has a Visa Wizard that will quickly tell you whether you need a visa depending on your country of citizens and plans and purpose of your visit. You can create an account and apply online
Book an appointment and get practical information about submitting your application at your national visa centre. You can find links to the full list of centres by country.
Working in France
If you plan to work in France and are not from the EU, EEA or Switzerland you will need to obtain permission to work in France. This will need to be arranged before a visa/residence permit can be grated. Since this needs to be organised by a prospective employer you will need to have arranged a job before you can apply.
If you are working in France for less than 90 days your employer will need to obtain a temporary work permit approved by the French Ministry of Labour (DIRECCTE). Scientists, researchers and teachers need to obtain a convention d'accueil stamped by the local prefecture. This document is sent to the French embassy or consulate in your home country where you can then apply for a visa.
If you are planning to work in France for more than 90 days a long stay visa is required. This also acts as a resident permit. Your prospective employer will need to send a work contract to the local division of the French Ministry of Labour (DIRECCTE). The employer will also need to apply for a visa for any accompanying family at the same time. Once this has been processed it will be sent to the French embassy or consulate in your home country where you can then apply for a visa.
There are various work visa and residency permit types available, depending on your nationality, and the type of work you plan to do. The types of work permit available changes over time. Full details of available work visas can be seen on the French government website (in French), or the English website of the diplomatic service.
Retirement
France does not have a special incentive visa for retirees, however the process of retiring in France is quite straightforward. You apply for a long-term visa at the nearest French consulate in your home country and then you obtain a carte de séjour visiteur. You will need to prove you have the financial means to support yourself in retirement in France and provide statements from your pension plan or bank.
French residence permit
Holders of an entry and long-stay visa marked "carte de séjour à solliciter à l'arrivée en France" residence permit to be applied for upon arrival in France) are required to contact the French prefectural authority in their place of residence, in order to apply for a residence permit within two months of entering France.
Family members of a national of an EU Member State, the EEE or Switzerland who wish to submit a request for a "family member of a union citizen" residence permit must contact the relevant French prefectural authority, in order to apply for a residence permit within three months of entering the French territory.
Holders of a long-stay visa marked "CESEDA R.311-3" are required to contact the French Immigration and Integration Office (OFII) immediately on arrival in France.
For more information, visit (in French): http://accueil-etrangers.gouv.fr/
Schengen Visa Rejections and Refusals
Ten Most Common Reasons For Failed Schengen Visa Applications
DAMAGED PASSPORT(S)
– Where data page is compromised (peeling), torn / missing pages or cover etc..
PASSPORT VALIDITY
– Where passport is valid but more than 10 years old
– Where passport does not have two spare blank VISA pages
– Where less than 3 months validity remaining on return from proposed trip
– Where Travel Document Booklet (Black/Blue)
UK VISA / RESESIDENCE PERMIT VALIDITY
– Where less than 3 months validity remaining on return from proposed trip
– Where UK visa/residence permit duration issued is not more than six months
– Where UK visa/permit endorsement is on an Immigration Status Document (paper sheet)
– Where UK visa is a visitor visa ( eg. C-Visit )
PROOF OF ITINERARY IN FRANCE OR SCHENGEN REGION
– Where the visa issuing Embassy's country is not the MAIN DESTINATION
– Where accommodation booking confirmation does not show the name of the/each applicant
– Where missing booking confirmation for EVERY night in Schengen region
– Where ticket/transportation booking confirmation does not show the name of the/each applicant
– Where missing tickets/proof of means of travel between destinations (countries or distant locations)
LETTER OF REFERENCE
– Where not on formal original letter headed paper that shows full address and contact details
– Where not formally dated within three months of submission of application
– Where not formally signed or stamped by the author of the letter
– Where accountants letter not supplied for applicants that are Self-Employed or directors of own company
PROOF OF FINANCIAL SUPPORT
– Where insufficient funds shown in current account statement balance
– Where current account statement is more than one month old at time of application submission
– Where credit card statement supplied instead of current account statement
– Where travellers cheques do not bare the applicant's name
MARRIGE / BIRTH CERTIFICATE
– Where non English language certificate not supplied with valid translation
– Where translation not endorsed by UK based embassy of the original certificate or Ministry of Interior
– Where not all parties names exactly match the names on the supplied passports
– Where the certificate is deemed to be a religious document (rather than civil); subjective decision
MINORS:
– Where under 18yrs applicant missing written consent and passports from BOTH biological parents
– Where FULL birth certificate (showing father and mother) not supplied
– Where single parent applicant fails to present legal sole custody order for child
– Where EU Spouse application fails to present legal adoption papers for non-biological child
TRAVEL INSURANCE:
– Where policy dates have not covered the full duration of the trip
– Where France is the only country that the policy covers
– Where the policy cover is less than £30,000
– Where the policy documentation does not mention repatriation
– Where banks' insurance but no current bank statement supplied of the respective bank to validate the policy
SCHENGEN VISA CONDITIONS
– Where passport already holds an active Schengen visa ( defined by validity dates )
– Where conditions have been breached by way of previous misuse such as overstaying on a Schengen visa or not treating the issuing Embassy's country as the main destination on the initial trip taken on the visa
The US Department of State gives guidance on the requirements for US citizens wishing to enter or move to France