Parsons scoops Iraq water project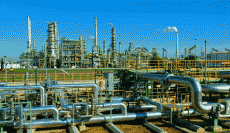 Parsons has won a contract to carry out front-end engineering designs (FEED) for a system to supply treated seawater to state-owned South Oil Company in Iraq.
The contract will see Parsons completing 14 separate studies for a system that will deliver 12.5m barrels of water per day (bwpd) to oil fields in southern Iraq.
These include a 500m shipping channel and offloading facility, a seawater treatment facility, water intake and outfall structures and a gas turbine power plant. Parsons will also design staff accommodation, admin buildings, potable water and sewerage networks and security, clinic, maintenance and warehouse facilities.
An emergency station, mosque and a helipad will also be included.
As part of the works, an initial 9,200 bwpd plant will be built.
Virginia Grebbien, Parsons Group president, said: ""Parsons is pleased to be engaged in the design of this facility, which is one of the largest of its kind worldwide. Providing treated seawater to southern Iraqi oilfields will ensure proper oil reservoir maintenance and maximize oil recovery."
Source:  Construction Week Online
Link: http://tinyurl.com/nh8e8sk