Parenting Through The Change Curve Of A Big Move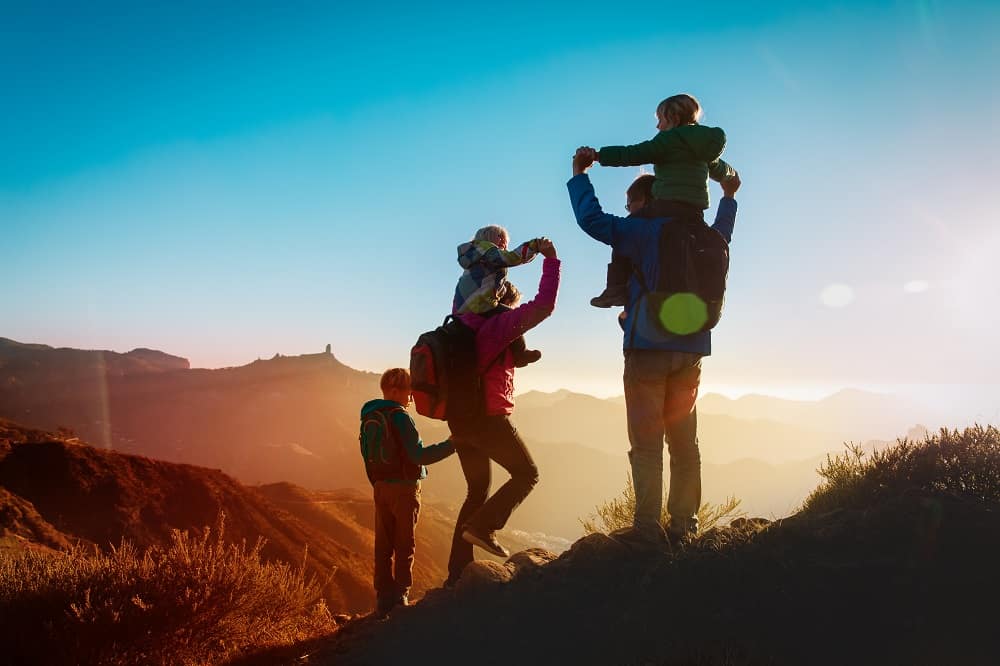 Preparing young children for a move abroad can be a challenge. Clare Rowe moved to Kuala Lumpur in Malaysia with her two children when her husband took up a new job there. Here she sets out her experience of making the move and how she used the experience to write an illustrated children's book to help guide children through the experience.
Written exclusively for Expat Network by Clare Rowe
As a qualified coach, I'm very aware of the change curve and its impact on emotions. Before we delivered the news of The Big Move to the children, I searched online for a story book to use to help guide the children through the rollercoaster of emotions to come but couldn't find anything that was specifically relevant to expats. So, I decided to self-publish a book of my own.
Breaking the news
I vividly remember the morning we broke the news to our children, that we were moving to Malaysia for Daddy's new job, my son then aged 4 and daughter aged 7. We gathered them round for a 'family meeting' which was the first and only one we've ever had, so was strange in itself. Amusingly, my husband tackled it like a sales pitch and had prepared a visual PowerPoint presentation including images of all the kid-friendly things to see and do in Malaysia including the lure of streets filled with monkeys!
I was designated the role of delivering the news, we cleared all plans for the day in anticipation of a huge emotional reaction followed by lots of questions. This moment had been playing on both our minds for weeks on end. To our surprise, the news was received really well even though they were both quite shocked. My daughter's initial questions were around how long we had left in UK and whether she could still have her birthday party at home, my son was so excited, he raced upstairs and packed his paw patrol bag with swimming shorts and a hat.
Over the coming weeks, there were lots of goodbyes but the children were not hugely emotional or distraught as we had expected. We had spent a lot of time talking about the move and the only thing they hadn't mentioned, was leaving their grandparents behind, whom they were exceptionally close to, and lived locally. This later proved to be one of the biggest emotional obstacles in settling into our new home.
The Big Arrival
When we arrived in Malaysia and left the airport to head to our temporary hotel accommodation, the children barely acknowledged we were in a new country, refusing to take off their headphones, let alone look out of the taxi window. During the first two months in KL, we were in a hotel on the 53rd floor, it couldn't have been more different to life back home in the Cotswolds, the children desperately missed their grandparents, their friends, our garden and the cooler weather.
The Curve
The change curve was in full swing from the point they realized we were not on a holiday. As I mentioned they were initially shocked to hear the news of the relocation, in denial about leaving their grandparents behind, the anger and fear manifested itself in difficult behaviour, refusing to leave the house, unnecessary bouts of anger and a lot of shouting from my son. Fear was represented in terms of anxiety, constant complaints of tummy aches, my daughter waking throughout the night for fear of vomiting and my son refusing to go to school regularly. As parents, this was emotionally exhausting on top of the worry in the back of my mind as to whether this had been a selfish move. The cliché I kept hearing over and over again was that it'll be worth it in the end. Kids are resilient I was told, but it didn't look that way from where I was.
Almost one year on, we are entering the commitment/acceptance stage. The children have made some great friends at school, the pastoral and teaching support at the school has been outstanding and truly holistic. The children seem happier, less angry, and quite pleased to be here most days. Who said expat parenting was easy!
The Big Move storybook is an illustrated rhyming story about dealing with a move and provides an excellent starting point to support young and old to explore emotions about moving. The tale enables readers to recognise and positively manage feelings about moving.
If you are a parent on the move please take a look at my rhyming children's picture book and follow a tortoise on his journey through the change curve to the other side of the world. It's a great resource for international schools and expats to encourage discussion, identify emotions and prepare for change. I have also included some helpful tips for parents based on my experiences.
The book is available to buy online through Amazon worldwide and through Book Depository.
https://www.amazon.co.uk/Big-Move-Clare-Rowe/dp/9671800300/