Options For Brits Moving To Portugal Post-Brexit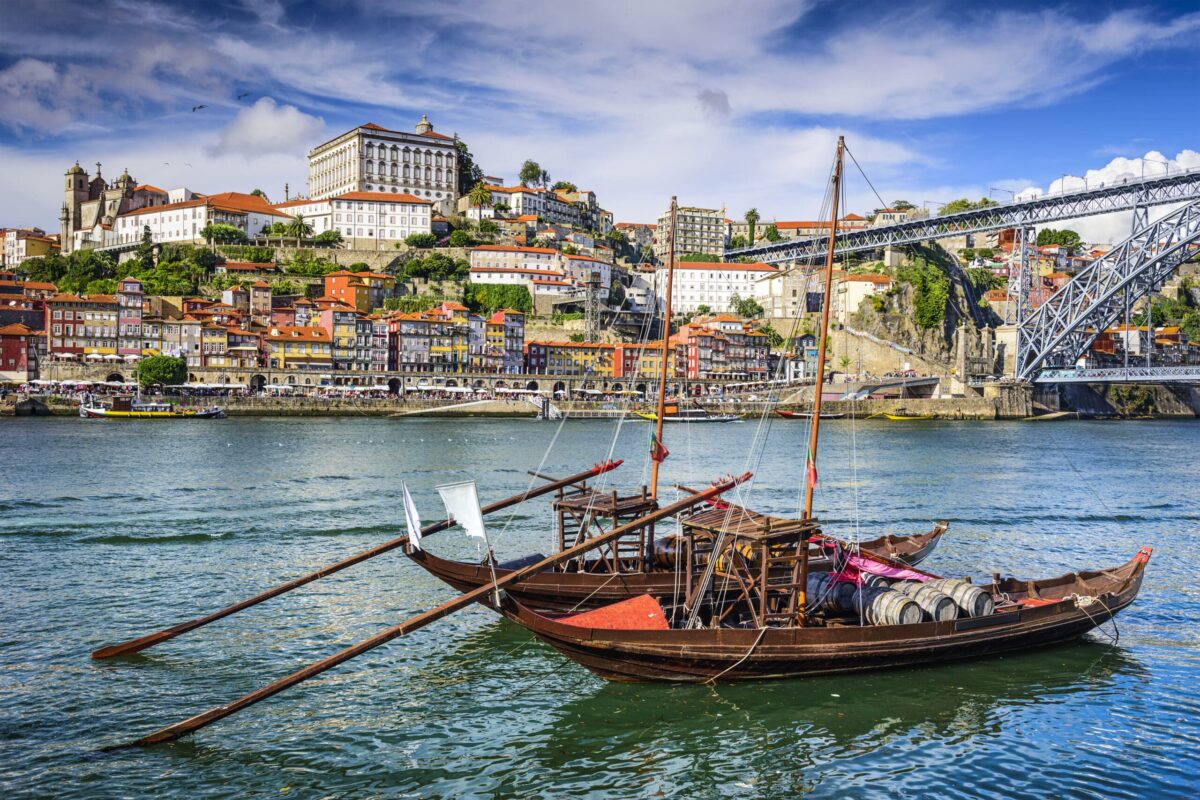 The UK is no longer a member of the EU and any Brits moving to Portugal post-Brexit no longer have the right to remain in Portugal and enjoy the rights to healthcare and other benefits that were available when the UK was a member of the EU.  What are the new rules and can you still live and retire to Portugal?
If you were already living in Portugal by December 2020
UK citizens who were lawfully settled in Portugal before the end of the transition period can continue with their residence in Portugal or register for residence if they have not already done so.  They must do so before 30th June 2021 to qualify and must be able to prove that they had settled before the end of 2020.
You do not have to have been physically present in Portugal on 31st December 2020 to qualify, but you must be able to prove that Portugal had been established as your permanent home by then.
If you have an existing residence document from Portugal all you have to do is exchange it for the new residence permit. You can apply for this on the SEF website initially followed by a personal appointment at the Câmara Municipal (Town Hall).
Short term visits
Unless you have Portuguese residence or EU citizenship, UK citizens can now only spend up to 90 days in any 180-day period without a visa.
You do not have to apply for a Schengen visa, but are subject to the same restrictions.  You can travel to Portugal for short stays of up to 90 days as a tourist, to visit family and friends, to attend business meetings, cultural or sports events, or for short term studies or training.
You can only spend 90 days in any 180-day period in Portugal.  So any time spent in the previous 180 days counts towards the 90-day visa-free limit.  The restriction applies to the overall Schengen zone (which includes all of the EU countries plus Iceland, Liechtenstein, Norway, Switzerland, Monaco, San Marino, and the Vatican City).  Any period spent in a country in the EU before 1st January 2021 does not count towards your 90-day visa-free limit.
At the Portuguese border control you will no longer be able to use the EU/EEA lane and may be required to show a return or onward ticket and you may need to show that you have enough money for your stay.  Your passport will need to have six months validity before the expiry date.
Anyone caught overstaying could risk deportation, fines and a record in their passport that can complicate future travel and visa applications.
If you want to spend more time in Portugal, you basically have two options: you can apply in advance for a visa for each extended stay; or become Portuguese resident.
Acquiring Portuguese residency in 2021
If you wish to stay longer you will need to obtain an appropriate visa and apply for a resident permit on entry to Portugal.  The visa will depend on the purpose of your move and your background.
The main options for Brits are:
Work Permit
Non-EU citizens need a Portuguese work permit before they can work in Portugal. A Portuguese work permit is generally only available if you have a job offer or if you are married to a Portuguese citizen. If approved, you can continue the process of obtaining a Portuguese work visa or residence permit.
However, work in Portugal for non-EU citizens is difficult to obtain as there are quotas in place limiting the number of jobs available to non-EU citizens. Jobs generally have to be advertised to Portuguese and EU/EFTA citizens for 30 days before they are made available to be filled by non-EU citizens by the Institute for Employment and Vocational Training in Portugal (IEFP).
Passive Income Visa
The Passive Income Visa (also known as a D7 Visa) is available to those who have a reasonable net regular passive income.   The residence permit acquired does not preclude the holder from professional activity in Portugal and is mainly targeted for retirees and people living off their own foreign income (investors, freelancers, remote workers) who want to live in Portugal full-time.
To apply the applicant must be able to demonstrate that they are in receipt of regular 'passive' income.  This can be from a pension, rental, dividends or certain categories of investment income.
The minimum income requirement for the main applicant is 100% of the minimum wage (€7,980 p.a. in 2021).  If a spouse or parent is included this increases by 50% of the minimum wage per person (€3,990 p.a.) and by 30% of the minimum wage for each dependent child included.
See the article Use Portugal's Passive Income Visa To Retire To The Sun for more details.
Golden Visa
Portugal's Golden Visa provides an option for foreign investors from non-EU countries to obtain residence in Portugal. The most common route is an investment in property but there are also options to invest in scientific research, arts, culture or heritage, private equity funds or small or medium businesses.  It is also possible to set up a business that creates at least 10 jobs.
To qualify you must purchase one or multiple properties to a value of at least €500,000 (this can be reduced to if it is located in a low-density area, an urban re-generation area or if it is at least 30 years old.  From 1st January 2022 new rules come in restricting the areas where you can invest.  Investment in high-density areas like Lisbon, Porto, and the Algarve, as well as in coastal areas like Setubal and the Silver Coast will no longer qualify.
See the article A Guide to Portugal's Golden Visa for more details.
How to apply
The detailed requirements for the visas can be found in the articles about each visa and more information about different visa options can be found in our article Passport and Visa Requirements in Portugal.
Portuguese visas are normally processed by the Portuguese embassy or consulate in your country of residence, while the Portuguese Immigration Office (Serviço de Estrangeiros e Fronteiras, SEF) is responsible for issuing Portuguese resident permits (Autorização de Residência).
Having applied for the visa at your local embassy or consulate you generally get a four month multiple-entry visa which allows you to travel to Portugal to apply for the residence permit.  You must apply for a resident permit on arrival in Portugal.