Online Menopause Clinic Launches Expat Service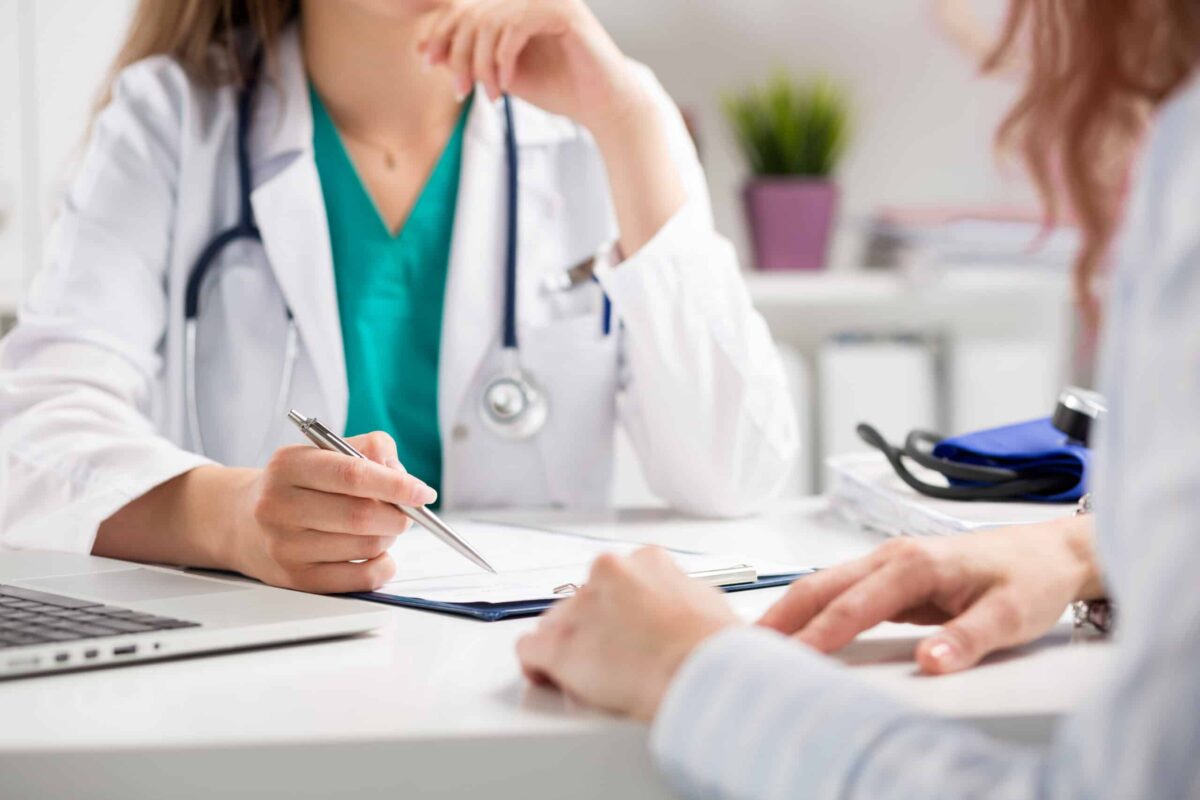 The UK's first ever online menopause clinic has launched a service for the expat community, offering personalised treatment options to millions of women suffering from menopausal symptoms.  The Online Menopause Centre (OMC) provides virtual video consultations and individually tailored treatment plans to menopausal and perimenopausal (the period leading up to the menopause) women.
OMC, which is regulated by the Care Quality Commission (CQC), has been founded by GP and menopause expert Dr Laila Kaikavoosi, who has over 20 years' experience as a GP and has spent the past seven years focusing on treating and helping women suffering from the menopause and menopause related conditions.
Around 1.2 billion women worldwide will be menopausal or postmenopausal by the year 2030[i] – and its impact can be severely debilitating. Symptoms range from hot flushes/night sweats, headaches, sleep problems and joint pains to anxiety, poor memory, low self-confidence and loss of libido.
Dr Kaikavoosi set up the specialist service to offer wider treatment options to those suffering from the impact of the menopause. She also wanted to provide an option for those women who are time poor due to work or family commitments and may struggle to attend conventional face-to-face medical consultations. Research carried out by OMC shows that 73% of women would use an online menopause service.
Said Dr Kaikavoosi:
"Many women just put up with peri or menopausal symptoms and can be reluctant to seek help for a variety of reasons, despite the damaging affect it can have on their physical and mental health. Every woman's experience is different and there is no 'one size fits all' approach. At OMC we provide expert advice and personalised treatment that is accessible, affordable and convenient and can help women return to their optimal health.

"Despite advances in menopause treatment, I still hear too many stories of women not having access to a suitable type of HRT or who are prescribed anti-depressants, which do not address the root cause of the problem. Women who come to OMC will be given the time to explain their symptoms and medical history so we can prescribe the best treatment plan that is tailored specifically to them."
Patients have a 'virtual' online appointment with an experienced menopause and women's health doctor and, from this, a personalised treatment plan is prescribed. This is followed by regular reviews.
Doctors take a holistic approach, with patients prescribed newer and better tolerated types of HRT, as well as nutrition and lifestyle recommendations.
The cost of the service is £195 for an initial consultation and £125 for a follow-up review, with medications ranging from less than £1 to £2-3 per day, depending on the type of HRT prescribed. All consultations are carried out online and blood tests and prescriptions can be organised and distributed internationally.
OMC patient Elaine Fraser sought help from the clinic after experiencing severe perimenopausal symptoms for two years.  Said 49-year-old Elaine:
"I was totally desperate – I'd become aggressive, would have terrible mood swings and crippling anxiety that left me socially inept. I went to see my GP but, unfortunately, they weren't really experienced in the perimenopause and just prescribed me a type of HRT which made me feel weird and mute.

"Within days of seeing a specialist at OMC and being prescribed biologically identical hormone replacement therapy, I felt like a completely changed woman and virtually back to my old self.  The beauty of OMC is that not only are you seeing a dedicated menopause specialist, but it is convenient, as you can access it from your own home, no matter where you live."
In addition to treating menopause and perimenopause, OMC also offers advice on hormonal balancing as supplementary treatment for thyroid dysfunction, osteoporosis, pre-menstrual syndrome (PMS), polycystic ovaries syndrome (PCOS) and endometriosis.
For more information please visit the website:     www.onlinemenopausecentre.com
[i] Sussman M, Trocio J, Best C, Mirkin S, Bushmakin AG, Yood R, Friedman M, Menzin J, Louie M. Prevalence of menopausal symptoms among mid-life women: findings from electronic medical records. BMC Women's Health 2015; 15:58 https://www.ncbi.nlm.nih.gov/pmc/articles/PMC4542113/ (Accessed June 2021)