Omani/Spanish JV $320mn pipeline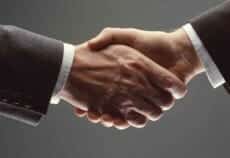 A joint venture (JV) between Oman Oil Refineries and Petroleum Industries Co (Orpic) and Spanish firm Compañía Logística de Hidrocarburos (CLH) has signed an engineering, procurement and construction (EPC) contract for the construction of a $320mn (OMR 123.2mn) pipeline project in the sultanate.
The Orpic Logistics Company (OLC) JV will be the lead contractor for the Muscat Sohar Product Pipeline project (MSPP), which also involves the construction of an oil tanks facility.
Musab al Mahruqi, chairman of OLC, and Salvador Guillen, a board member of OLC, signed the contract – along with a financing agreement for the project – on behalf of the JV.
Source:  Construction Week Online
More info: http://tinyurl.com/oqlgewy