New Research Reveals Marbella's Hotspots For Property Buyers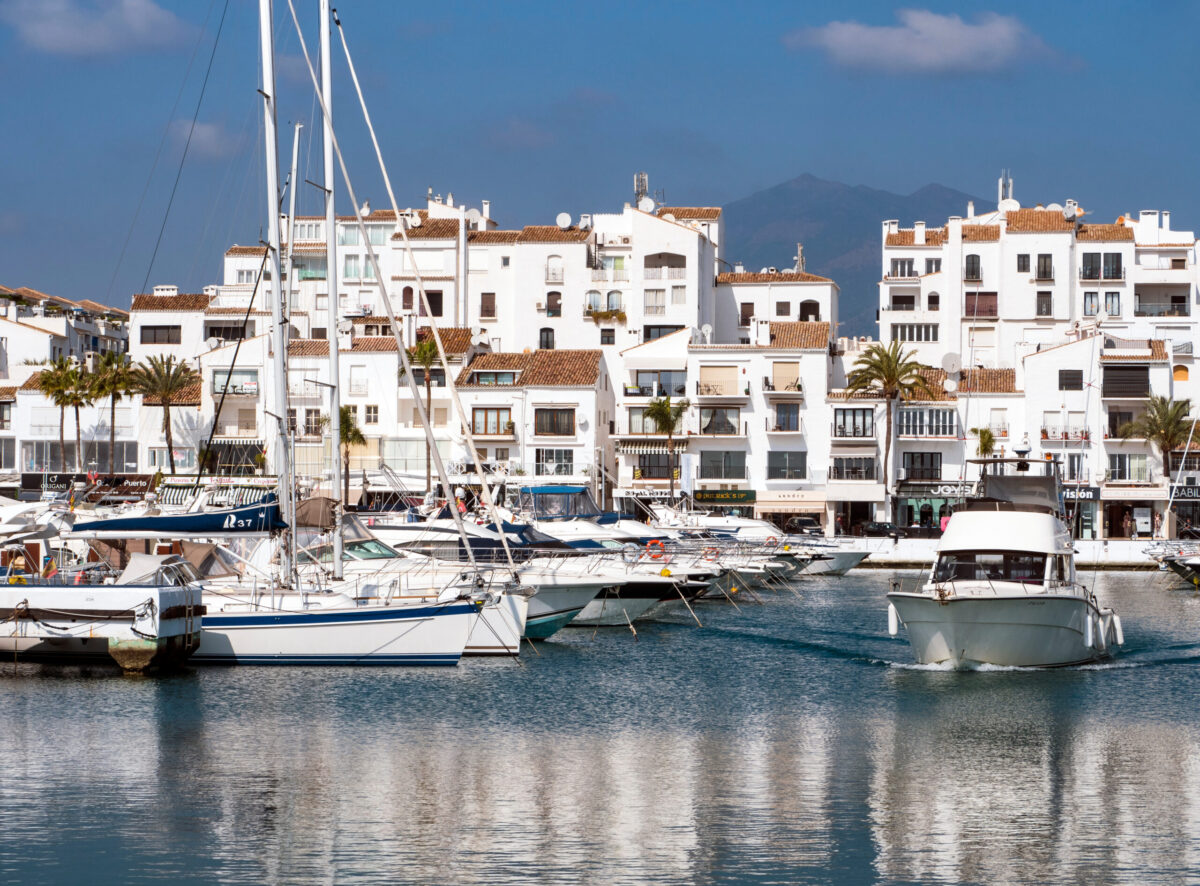 New research from Lucas Fox reveals the most attractive neighbourhood in Marbella is Nueva Andalucia, recording by far the most transactions in the Marbella region, with an increase in sales of 23% year on year.
Nueva Andalucia offers some of the most stunning villas as well as many beautiful apartment complexes. This makes it a vibrant area with a mix of residents, second residents and visiting tourists. Mix this with a plethora of the best and most trendy restaurants, bars and (pool) clubs, and you have an area where 'everyone wants to be'. One interesting buyer in 2022 has been Erling Haaland, a football player who was recently transferred for a big sum from Dortmund to Manchester City.
Benahavis and La Quinta seem to be areas that are more and more sought-after. This used to be an older and more residential area, but is now growing into a hub for younger and demanding buyers as well. In these areas you still have less expensive building plots, and a lot of them come with amazing views as you are higher up. This makes it very interesting for great value for money properties, and still within just a couple of minutes drive to Nueva Andalucia and Puerto Banus.
West-Marbella, or the so-called New Golden Mile, is massively gaining popularity as well. This long strip of land between San Pedro de Alcantara and Estepona is divided by the A7. The Beach-side of the New Golden Mile is as good as fully built, and has some amazing high-end frontline beach developments. With the mayor of Estepona investing in connecting the entire coast of Estepona with the Senda Litoral (beach boardwalk), and on longer term Marbella as well, this is an amazing place to be.
On the other side of the A7,  life is growing at a rapid pace. A lot of supermarkets are popping up, to keep up with the growing amount of people moving towards the upper parts of the New Golden Mile. Plots are still very affordable to build beautiful villas within amazing views, and there are plenty of new apartment developments going on too. Even though some parts of the New Golden Mile used to be seen as more local neighbourhoods, there is interest from higher net worth clients, with the popularity of the gated urbanisation.
Arjen Spittael, Lucas Fox Sales and Listings Manager, Lucas Fox commented:
"This summer we have again seen an increase in activity compared with last year. In July 2021, we felt the comedown from the Covid situation, with borders opening again and people getting more freedom to move around. This summer there is as good as a complete freedom to move around, and we have noticed that the Marbella area has been extremely busy.

"This did also reflect in people enquiring to buy a property.  However the seriousness of the buyers is less on point. A lot of people happen to be here on holidays, and are thinking of maybe buying something around here. But they have no idea what exactly they want, in what area, what total budget they would like to spend.  In general the clients this Summer are 'discovering the market'. When those people become more acquainted with the market, they will become serious buyers, or decide to not (yet) buy a property in the Costa Del.

"We do feel that there is still a lot being sold, mainly in the luxury market (+ €750,000 for apartments, + €1,000,000 for villas). Prices are still on the rise, and it appears that buyers have no problem paying these prices for their dream (second) home. This leads to a shortage of high-quality products, combined with a demanding clientele, this leads to a strong seller's market.

"There is a shortage for modern, ready-to-move-in villas in the €1,200,000 to €1,600,000 price range. The first explanation for this are that the building costs for villas that are massively increasing, as well as very expensive building plots in the prime areas. If developers already have to buy the plot at quite a high price, and want to build in a good (expensive) quality, they almost automatically have to ask around €2,000,000 for a villa.

"This price range is what quite a lot of people have the budget for. Mainly Northern-European buyers have less of a problem putting down this money (Scandinavian, Dutch, Belgian, German), meaning there is a high demand in this budget. These clients however are becoming more open for newer regions where the plot costs are much lower, making it possible for buyers to build a good-sized villa with a decent plot for a budget up to €1,600,000."