Moving Your Household Goods To Portugal From Outside The EU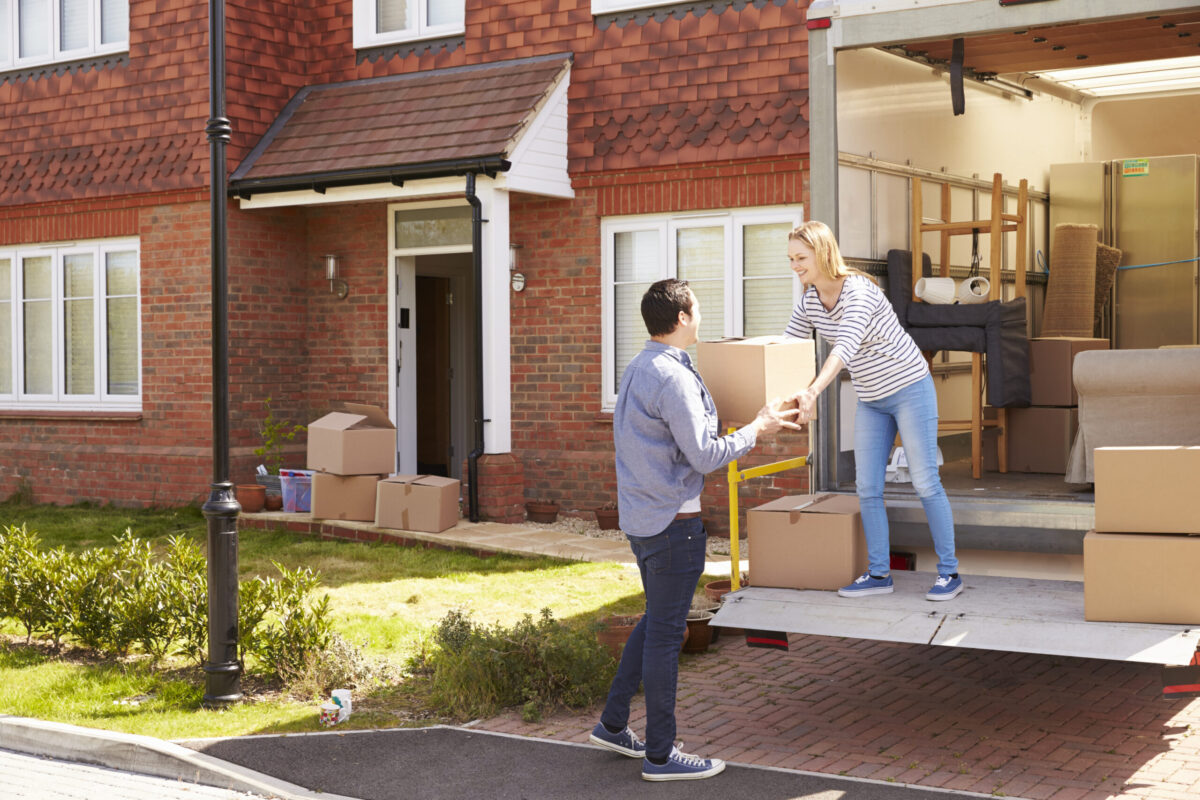 There are many factors to take into account when moving your household goods to Portugal.  You need to decide what you should take with you and then decide the best way of getting it there.  For large consignments an international removals company, for a few boxes you may be able to take them yourselves but what are the options for everything in between.
Deciding what to take
Shipping large quantities can be expensive and so it is important to decide what is worth taking with you:
What do you plan to do with your home? Do you plan to sell it or retain it for your return? If you are holding on to it, do you want to return to your home or merely hold it to retain an interest in your home property market? Based on your answers to this you can decide whether to rent out the house and identify whether there is an option to offer it for rental furnished, which would save you storage costs, but may put your favourite chair at risk of being damaged. If you would need to put anything you leave behind into storage that gives you the first part of the cost equation.
Your planned destination in Portugal will be another factor. Your furniture may not be appropriate for an apartment or villa in Southern Europe. The size of your new home may be different or you may be moving from a house to an apartment, from country to city living etc. All of these factors will determine what is worth taking with you (alongside the cost of doing so). There may also be the option of renting a furnished property.
Another issue to consider is whether furniture can be purchased cheaply locally. Are there options like IKEA or local providers that would enable you to furnish more cheaply than paying for your household goods to be shipped there (and back) plus any storage costs at home? Is it an opportunity to buy a lovely new dining table to replace the tired table you have had for many years?
White and other electrical goods raise other issues. Will they be supplied as part of the house you are renting or can you agree to get them left as part of the purchase.  Is it time to buy new ones. You should also consider whether any guarantees or service agreements are international and how you will be able to make a claim in your new location. If you are moving from North America the different voltage mean it is not generally worth taking electrical goods with you.  As these are bulky items, careful evaluation is sensible.
If you have a car that is almost part of the family, it can be tempting to consider taking it with you. Before you do so, however, you will need to consider the cost of shipping and import and other duties on the type of car you are taking with you and whether there are emission, safety and other standards that it will need to meet. When moving from a Non-EU country you wills face a greater degree of paperwork, duties and fees when importing a car (this includes Brits now that the UK is not a member of the EU).
Advice from friends already living as expats can be a great source of advice and information and sometimes answer questions you had not thought of.
Moving Company or DIY
Once you have decided what you plan to ship abroad you need to decide whether to use a professional moving company, a man and a van or move it yourself.
It is worth using a professional moving company if moving a large and/or valuable shipment and will be the only practical option if you are moving from outside Europe.  An international move can be very different to a domestic relocation with greater risk as your goods are shipped across the seas or oceans and more complexity as your shipper has to deal with customs and duty issues. Identifying an experienced international removal company will be essential if your goods are to arrive safely, undamaged and in time for you to move into your new home.
If you are taking a smaller load from within the EU or from the UK, you can consider using a man and a van or hiring a one-way van and taking it yourself.  However, do not underestimate the stress of moving yourself and you will have to ensure that you have understood the customs requirements and formalities for the country you are moving to.
If you decide to use a man and a van, do all you can to check their reputation (many of the man and a van sites will include ratings and comments).  A good one can provide a great service, but unreliable providers can turn your move into a nightmare.  The vans that most use have weight restrictions and so you should ensure that you are very clear not only on the cubic meterage of your goods but also the weight so that you do not find yourself needing a second or third van which can make the move rather more expensive than expected.
Selecting An International Moving Company
There are many sites, including Expat Network, that can provide you with the contact details of reputable international removal companies, but there are a number of things that you should do to ensure you make the best choice:
Seek personal recommendations from any friends who have recently made a similar international move (remember that expertise in domestic removals is not necessarily guaranteed to translate into international competence).
Ensure that you get at least three quotes so that you can compare the cost and service offered. You will need to arrange for them to come to survey your home to assess the volume to be moved as well as identify any special requirements for delicate and valuable items. This will take around 45 minutes to an hour and is an excellent opportunity to ask them direct questions about their service, what sort of crew will be used, how they intend to pack the goods, what local arrangements that they have at your destination. Getting three quotes enables you to compare the estimates that they give you and check if any of them is out of line and why. It also enables you to compare how they propose to protect any of your delicate or valuable items.
Ensure during the home visit that you identify everything that is and is not to be shipped. That will include items in lofts, garages and outside in the garden or shed.
Ensure that your chosen removal company is a member of one of the professional associations, such as BAR, EURAor FIDI. They set and inspect service standards and provide a complaints procedure if things go wrong.
Price should be an important factor when making your choice but be sure that you are satisfied you will receive the quality of service and that you are satisfied all your goods will arrive in one piece.
When evaluating quotes make sure you are comparing like with like.

Volumes– Have all quotes come out with similar volumes and, if not, try to identify what has caused the difference? Have any of them missed some items in a particular area (e.g. garden or loft) or has one of them included things that you do not plan to take with you? It is vital to be sure that the company you choose has a realistic assessment of the volume to be shipped.
Shipping arrangements– Are your goods being shipped in a separate container or will they be consolidated with other people's goods?
Shipping times– Removal companies can save costs by choosing to send your container on a ship that will take longer to get to your destination. If timing is important to you, ensure that all of the quotes are based on a timing that best meets your requirements. If you are not in a hurry, make sure all the quotes take that into account.
Services– Make sure that they have included all costs. Have they included full packing and dismantling of furniture and then unpacking and reassembling at the other end? Have terminal and port handling charges and customs clearance been included? Have they included any charges such as parking or special equipment if there are any access restrictions.
Once you have decided which company offers the best service and would be your preferred choice other than for its price, it is worth going back to them to see if they can improve their price. Having other quotes to refer to helps your case and they may be able to make changes that are not important to you to change their price. Ask them for any ideas to cut the costs, such as dates when they could collect at a lower cost. You can then make a final decision based on the quotes you have received, and the service offered.
After all factors have been taken into account, the final decision will often come down to how you felt about the companies which have provided quotes. There are many good providers and if they are providing everything you need, and if the price is similar it will come down to the small things and how you have been dealt with by the people you have been in contact with.
Customs Requirements
If you import household goods to Portugal from another country within the EU Customs Union, they will be exempt from taxes and duties provided they are more than six months old.  You will be required to present a copy of your passport and an inventory of your items.
If your move is from outside the EU, there are some exempt goods, but it is worth checking which ones you will need to pay tax on.
Non-EU residents will also require a Baggage Certificate (Certificado de Bagagem), which you should be able to get from the Portuguese Embassy in your country. This is a declaration that provides proof that you have owned your goods for more than six months. It also provides evidence that you are a resident in your current country and that you are permanently moving to Portugal.
You can't ship (tax-free at least) until you have your Atestado do Residençia, a document issued by your local Câmara which states you are entitled to live in Portugal, and a Portuguese address.