Moving To Paris? Here's How To Dress For Work And Leisure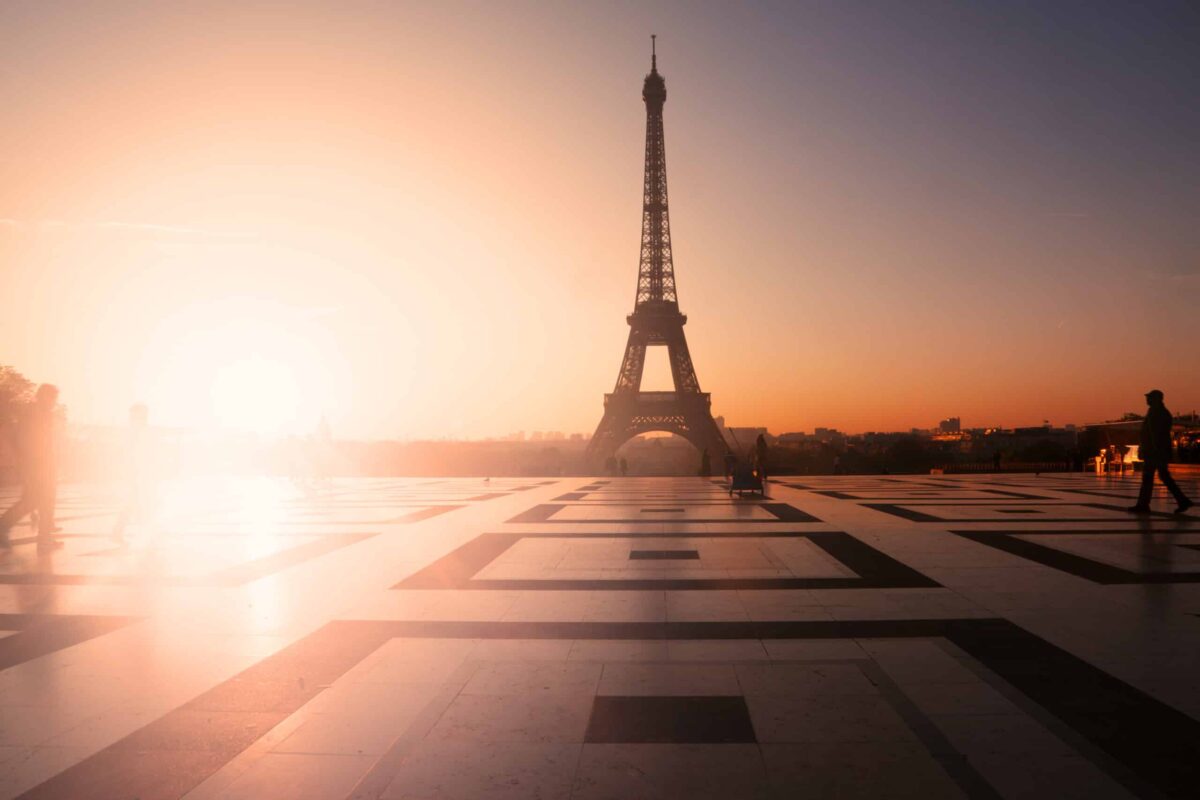 Paris is the fashion center of the world, but dressing up and blending in really isn't all that hard. Here's how to keep it natural when moving to Paris!
Don't wear stilettos!
Photoshoots in Paris always look fashionable, just because they are held in Paris! But if you are moving there, here's something you need to know: their cobblestones are really hard to walk on. Those big stones sunk into the street have been around for hundreds of years. High or stiletto heels can easily twist or break on the uneven stones. So, what should you wear?
Short heels and flats are a staple
If you want to wear heels, make sure they are short and wide. Ankle boots in neutral colors match almost any outfit, and any street. Flat shoes and sandals work just as well. You might think that flat shoes are too casual for a Paris setting, but the locals are very aware of their own uneven streets. Flats will look just fine.
Tennis shoes can work
Sneakers or flashy sports shoes are never an option, unless you are actually exercising at the time. You might be able to get away with plain white sneakers, since they are a neutral color. But an acceptable pair of flats would be neutral-colored tennis shoes if you really want to wear sports shoes. Avoid anything bright that might stand out too much.
Leather shoes can be worn all day
For men, simple leather shoes should fit every outfit you bring. Make sure all your outfits match with them, as you can bring only leather shoes and survive from weekdays to weekends, from work to leisure.
How should you dress for work?
Business casual works for the weekdays, both at work and at leisure. Think well-fitting pants, a simple blouse or dress shirt, and leather shoes for men. A neutral-colored short dress over fit pants could work as well. A long fitting jacket or coat can help change up your outfits. You don't need to be adventurous. Neutral, classic pieces should do. You can also keep your makeup light.
For men, khakis, dress shirts, and leather shoes complete the look for work. A sports jacket or two help with the combinations and can be worn at work and in the evenings or on weekends. But mostly a good long-sleeved dress shirt should do. Neutral or cool colors always look classic and are very easy to mix and match.
How should you dress for the evenings?
If you're going out after work, you don't need to change up your outfit that much. For the men, you are basically already in the right clothes. You can switch your khakis for jeans, but you don't have to. Ties are optional. If you want a more casual look, roll up your long sleeves instead of switching them up for short sleeves. (Our pro tip is never to wear a short-sleeved dress shirt. The rolled-up sleeves send a clearer message that you're ready to relax.)
For women, you might want to change to a dress for the evenings. It doesn't need to be flashy. A plain, solid color dress should do. Make sure the fabric is good and that it fits you well. You can also invest in good lingerie, like the types of push-up bra that would help your outfit stand out. Keep your accessories and makeup to a minimum, and show off your hair! Most European women keep theirs in a casual bun, so you have an automatic advantage.
If you just want to pass by a cafe and you're in less trendy, more comfortable clothes, by all means go ahead. But if you're planning to sit down and dine in a restaurant, no matter how small, it would be better to dress up.
How should you accessorize?
Yes, the essential scarves haven't left the Parisian wardrobe. Bring a few scarves that you like and that are easy to pair with your other clothes. You can wrap them around your neck or just drape them over your shoulders. Earrings are also a good way to keep your outfits trendy.
For your everyday bag, don't choose a backpack. Bring a comfortable shoulder bag or purse with a wide shoulder strap so you can walk around all day. It can be flashy and fit all your outfits, or neutral so you can blend in more. Have fun with all the combinations, and get creative!
What should I remember?
First of all, Parisians don't sacrifice style. They would rather sacrifice comfort, and look good instead. If you're not that kind of person, that's fine! You'll need to find the style you can live with. But if you're wondering how to blend in, remember:
Neutrals are always the best;
Low heels and flats will save your feet;
Cover up more, not less;
Think timeless rather than trending.
Bonne chance! Good luck!