Moving Abroad Checklist: Learning The Local Language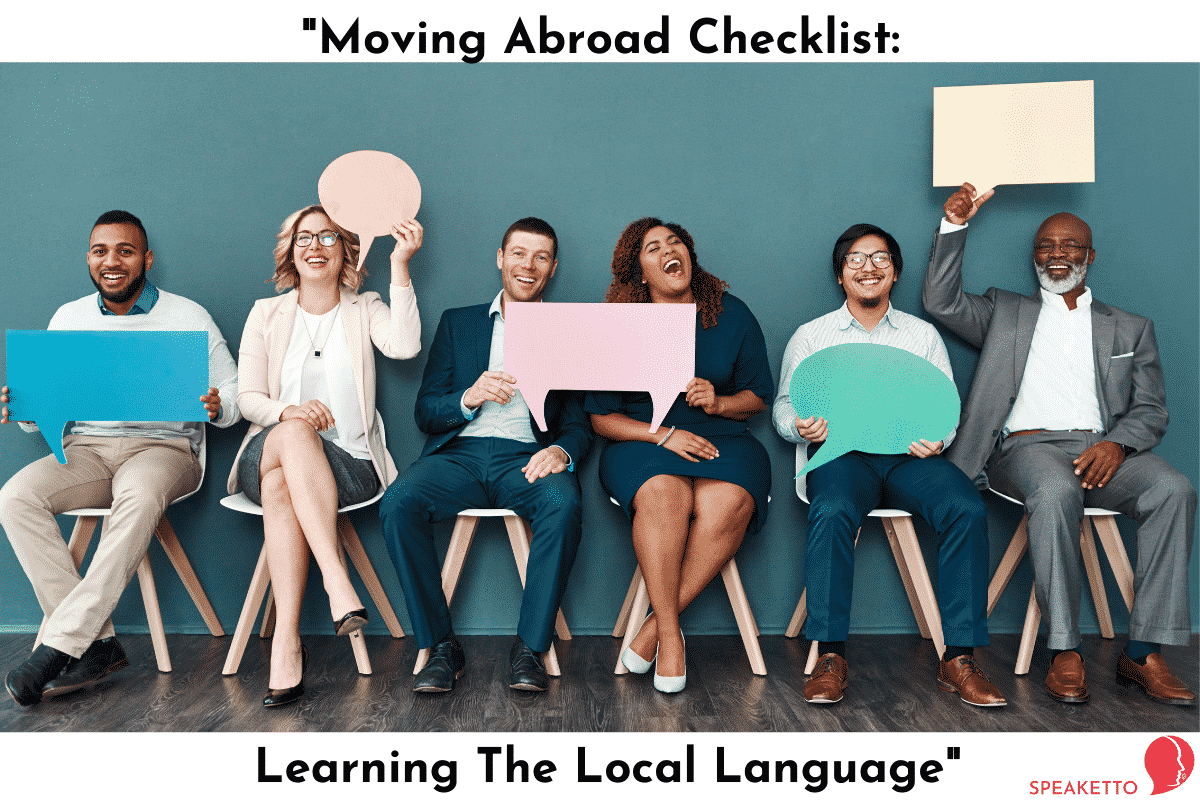 Learning the local language when you move abroad to work can be an essential requirement for many and a great way to help you integrate into the local community for all.  Here Speaketto set out the four pillars of language and give tips on how to learn a new language.
Written exclusively for Expat Network by Speaketto
As a future expat who just secured a job abroad, you are probably thinking about the relocation process. There is a lot to figure out, such as finding an apartment, school for children, how new health care and transportation systems work. Your day-to-day life will most likely change drastically, especially if the destination's local language is different from your own. Knowing the native language of the country comes with many advantages, and it would be a wise choice to pack it with you before moving abroad. You will be more understanding of the basic customs; you will be able to socialize with the natives, and so you will be more likely accepted by the community.
It's also important to remember that there is a more substantial possibility you will actually learn the local language if you start before relocating. In many countries, there are expats living in their own communities without knowing the local language. While it might seem easy, you really miss out a lot on your new country if you just try to go by with your own native language. If you start learning the local language before moving abroad, your skills will only get stronger afterward.
The four pillars of language
Thanks to the Internet, it's nowadays really easy to start learning a new language by yourself.
You can choose from many different kinds of websites and apps and study at your own pace and, of course, use movies and tv-series to your advantage. To become fluent, you need to master the four pillars of language: reading, writing, listening, and speaking.
Reading
There are many different kinds of sources you can use to exercise your reading skills, including magazines, newsletters, websites to practice your spelling, journals, and books. Be sure to follow language learning blogs and social media pages as well.
Writing
If you're like most people, you usually do most of your writing on the phone or computer. Language learning apps are suitable for this, but otherwise, you might get lazy when your computer double-checks your spelling and corrects your grammar. The only way to get good at writing a new language and build a solid foundation is to practice writing by hand.
Listening
For many people, listening and understanding a new language is one of the most challenging skills to learn. You can practice this in a fun and exciting way by changing your favorite movies and series to a different language and keeping subtitles in your native language. When you are more familiar with the language, you can watch the same movie or episode of the series without subtitles and see how far you have progressed in understanding that language.
Speaking
Learning a foreign language is all about communication. Try to speak the language every day either out loud to yourself, using a language learning application, or by speaking with another native speaker. You can also record yourself to hear better how you sound and hear the difference when you keep practicing. Listen to how native speakers talk and imitate their accent, rhythm of speech, and tone of voice.
Speaketto: take your conversation skills to the next level.
While most of this can be done by yourself, it takes a significant amount of time to reach a fluent conversational level, and you will need to be ready to practice frequently. The best way to do this is, of course, with native speakers, and we have just the right place for you to do it:
Speaketto​ is an online marketplace for conversations that offers you the opportunity to practice speaking of a new language with native speakers that match your exact needs. Everything takes place online – no need to install anything. Simply click a button, and you could be talking to someone halfway around the world. You can practice per your schedule with just the right person; ​Speaketto's​ clever algorithms match you with the most fitting native speakers. Creating an account and searching for language helpers is entirely free, and affordable prices for practicing, set by language helpers themself make the platform available to everyone.
Learning a new language and becoming fluent can be challenging, daunting, and time-consuming, but with the right tools, it's one of the best and most rewarding decisions you can make. We would like to give you a headstart and offer you a Speaketto voucher. Simply navigate to Speaketto (www.speaketto.com), create an account and redeem the voucher code "ExpatNetwork21" for € 15 Learning Credits.