Move To Work in Spain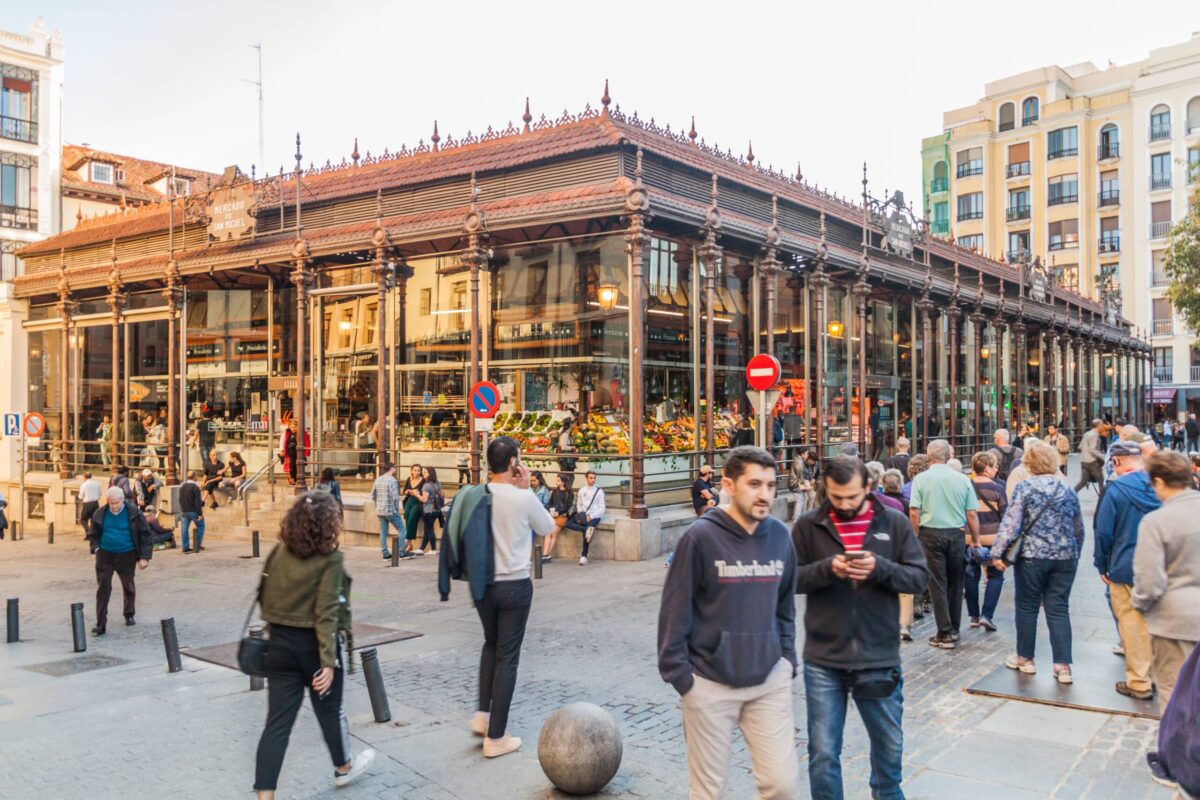 Spain with it's climate, lifestyle and welcoming people is popular with people looking to move abroad.  Many retire to Spain but there are also many people who choose to move to work in Spain so that they can have a new lifestyle for themselves and their family. What are the rules and how can you work in Spain?
Do you need a visa to work in Spain?
EU, EEA, or Swiss citizens can live, work, and study in Spain without restriction and do not therefore have to apply for a work permit or work visa. However, non-EU/EEA citizens need to obtain a work permit.  This includes UK citizens post-Brexit who wish to come to Spain to live and work.
To obtain the right to live and work in Spain you will have to deal with the immigration authority under the Secretary of State for Migration (La Secretaría de Estado de Migraciones), and the employment authorities under the Ministry of Labour and Economy (Ministerio de Trabajo y Economía Social).
There are a limited number of exceptions where people do not need a work permit to work in Spain, however, they may still need a visa to enter the country. University professors, technicians, scientists and people moving to Spain to develop scientific or cultural programs, foreign journalists, artists coming for specific performances, clergy, and trade union officials are among those who do not need to obtain a work permit. Those joining a family member who has a Spanish work permit may also not need a visa.
What are the different types of work visas in Spain?
Non-EU/EEA citizen who want to live and work in Spain will need a residence and work permit (visado de trabajo y residencia).
There are different work permits depending on the type of jobs and length of employment. Some of the most common types of visas that allow you to live and work in Spain are:
Work employment visas
Self-employed work visa
Work employment visas
It is necessary to secure a job before you can apply for a work visa. Once a job offer has been made the employer must request a work permit for you. The permit will relate to a specific sector, so if the initial job does not work out it is usually possible to change jobs as long as it is in the same field.
Work visas are generally issued relating to a shortage occupation or they will need to show that there were no other suitable candidates from the EU. In that case, the candidate is generally a highly qualified professional.
Applications must be made at a consulate or embassy in your country and you cannot apply for a work visa while in Spain.
Your employer will need to submit an application for a work permit to the provincial office of the Ministry of Labour (Delegación Provincial del Ministerio de Trabajo e Inmigración) on your behalf.  While this is being processed, you will be sent a copy of the application stamped by the office responsible for your permit and with your file number. You will need to send this to the Spanish embassy as part of your visa application. The embassy will inform the regional labour office that it has received your application who will process your application.
Processing a work permit can take time (up to eight months).  Once the work permit application has been approved by the labour office, the embassy will issue your work and residence visa. Work permits are valid for one year and are renewable, as long as you continue to fulfill the conditions. After five years, you can apply for permanent residence in Spain.
Work visas for seasonal workers
If you are a non-EU citizen wishing to obtain seasonal work in Spain, you will need the following:
a work and residence permit
a work and residence visa
The visa application process is almost the same as if you were applying for long-term employment. However, there are some additional requirements:
Your employer must provide appropriate accommodation
Your employer must pay your travel costs
You must agree to return to your country of origin when the contract is finished
Before you apply for your work and residence visa, your employer must obtain a work permit from the Provincial Aliens Affairs Office, or from the department of labour in one of the Autonomous Communities.
Once the work permit has been authorized, a residence permit will be granted together with the work permit by the Provincial Aliens Affairs Office and you will need to apply for a work and residence visa at the Embassy or Consulate in your country of residence to allow you to enter Spain to work.
Permits are valid for a maximum of nine months per calendar year and will be of the same duration as the work contract. Shorter contracts and permits can be extended, but only up to a maximum of nine months in total.
The EU Blue Card
The EU Blue Card is designed to allow EU countries to recruit and employ skilled non-EU citizens.  You must have a higher education qualification that took at least three years to complete (and allows you to work at a high level in a professional capacity) or have a minimum of five years professional experience at the same level to be able to apply for an EU Blue Card.
You also need a work contract or a legally binding job offer with a salary of at least 1.5 times (or 1.2 times for jobs that are in particular demand) the average wage in Spain. The current minimum annual salary for an EU Blue Card applicant in Spain is €33,908.
The employer must submit the application on your behalf with documentation about the job and  evidence that no EU citizen could fill the position.  They will also submit details of your qualifications, passport/ID.  You will also have to be able to demonstrate that you have health insurance in Spain.
Once your EU Blue Card has been approved by the Spanish authorities, you will need to apply for a visa at the Spanish embassy in your home country. For this you will need to show your passport, medical certificate, proof that you have no criminal record and a copy of the job contract. Once you receive the visa, you have three months to enter Spain.
The Blue Card is initially valid for a year and renewable for as long as you continue to meet the conditions. The EU Blue Card allows you to travel to other EU states for 90 in 180 days. After 18 months, you can move to another EU state, but you will be required to apply for an EU Blue Card there.
Self-employed work visa
Non-EU/EEA citizens who wish to work as self-employed, (autónomo) will need to apply for a visa to enter Spain, then a residence permit to stay in the country long-term, and finally, a self-employed work permit that allows them to work as a freelancer.
To apply for a self-employed work visa in Spain, you must:
Not be a citizen of the European Union (EU)
Be over 18 years of age
Not be in Spain with irregular immigration status
Have no criminal record (requires a certificate from the countries you have lived in the past five years)
Have the appropriate professional qualifications/ experience required for the business activity you plan to conduct
Show evidence that you have the financial resources needed to conduct the business
A self-employment work permit allows non-EU/EEA citizens to live and work in Spain initially for one year. After this, it can be renewed for two years and a further two years when they become eligible for permanent residence.
It should also be noted that the Spanish Government are expected to bring in a Digital Nomad Visa in 2022 ( see New Digital Nomad Visa Planned In Spain)