Most Expensive Cities In The World 2022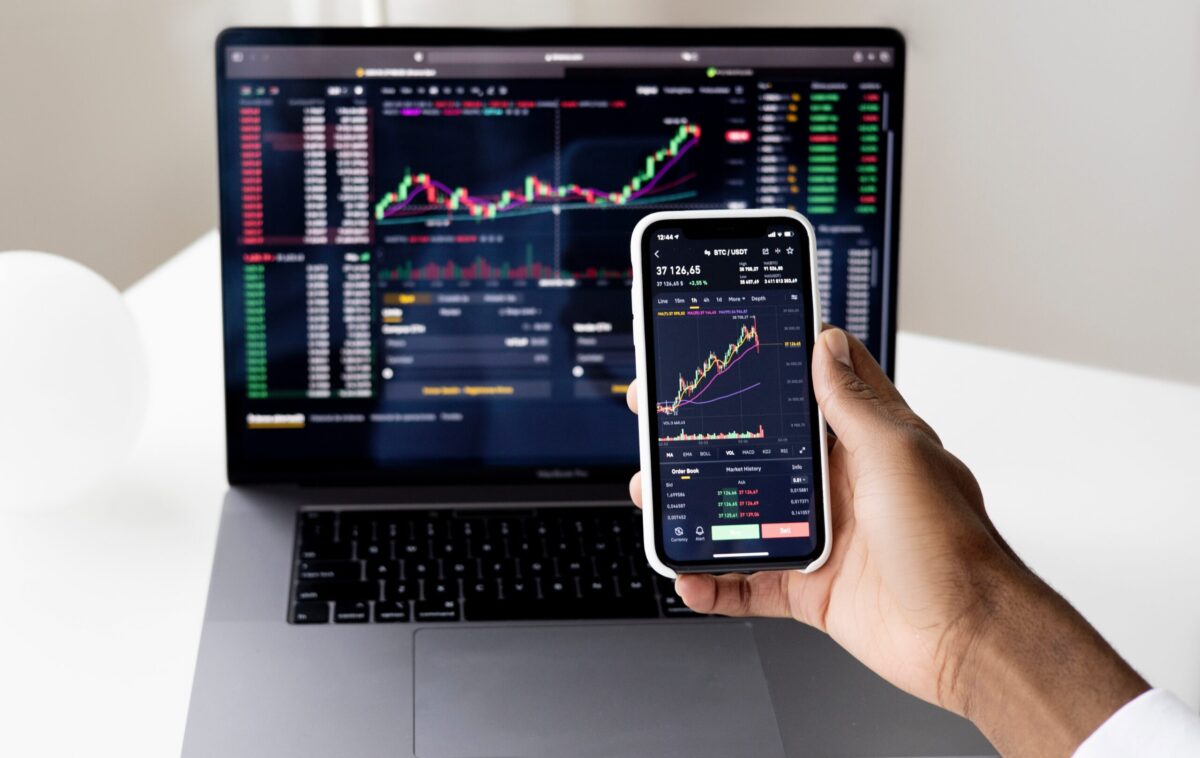 Hong Kong retains its spot at number one in the ranking of the most expensive cities in the world, while New York moves further up the ranking, overtaking Geneva (3rd) to secure second place.  London jumps up one place, overtaking Tokyo to become 4th, ECA International's (ECA) latest cost of living report reveals.
While the cost-of-living crisis has dominated news headlines across the UK, ECA's report reveals how costs in the UK compare to countries around the world, affected by widespread inflation rises. London and New York have seen the most significant price increases within the top ten most expensive cities, primarily due to soaring accommodation rental costs – up by an alarming 20% in London and 12% in New York.
In fact, UK locations included in the study have risen in the cost of living ranking by an average of six places, with Edinburgh now 83rd, Manchester 84th, Birmingham entering the top 100 (99th), Cardiff 101st and Belfast 106th.
ECA international analyses costs of consumer goods and services in more than 490 locations worldwide, and rental costs in over 420 – of which 207 cities in 120 countries are ranked in their latest report. ECA has reported its Cost of Living ranking bi-annually since 2005, helping businesses to ensure their employees' spending power is maintained when sent on international assignments.
Cost of Living indices are calculated using a basket of day-to-day goods and services commonly purchased by assignees. In its latest report, petrol and cooking oil prices have undergone some of the biggest increases on last year of any items in the basket.
After an extended period of low inflation, Tokyo (5th) hit its highest inflation rate in three decades, but the Japanese capital has dropped below London in the ranking due to the yen remaining weaker than other major currencies combined with relatively flat rental costs.
Highlights from the report:
A 20% rent increase cements London's position within top five most expensive cities in the world, while a 12% increase in rental costs sees New York overtake Geneva to secure second place
Food prices soar across the globe due in part to shortages created by the war in Ukraine, but worst is unfortunately yet to come for UK
Sunflower and palm oil shortages drive up cost of cooking oils by a quarter on average globally*, and by more than double in Beirut, Tehran and Sarajevo -compared to a 4% annual increase in the UK
Petrol prices climbed on average 37% y-o-y across all cities, compared to a 23% rise in London. The world's most expensive petrol is still found in Hong Kong, at £2.26 per litre – up from £1.87 last year
Russian cities remain stable in ranking despite sanctions. Prices soar by 17% in Moscow, but city falls one place to 62nd globally due to weak rouble
Rising prices and a stronger currency push Luanda, Angola, up 108 places in the cost of living ranking
Ranked in 207th place, Ankara, Turkey is now the cheapest city in the world for expats and tourists, after falling 5 places from 2021.
Global top 20 most expensive locations for expatriates
| | | | |
| --- | --- | --- | --- |
| Location | Country | 2022 Ranking | 2021 Ranking |
| Hong Kong | Hong Kong | 1 | 1 |
| United States of America | New York | 2 | 4 |
| Switzerland | Geneva | 3 | 3 |
| United Kingdom | London | 4 | 5 |
| Japan | Tokyo | 5 | 2 |
| Israel | Tel Aviv | 6 | 7 |
| Switzerland | Zurich | 7 | 6 |
| China | Shanghai | 8 | 9 |
| China | Guangzhou | 9 | 10 |
| Korea Republic | Seoul | 10 | 8 |
| United States of America | San Francisco CA | 11 | 15 |
| China | Shenzhen | 12 | 12 |
| Singapore | Singapore | 13 | 13 |
| China | Beijing | 14 | 16 |
| Israel | Jerusalem | 15 | 18 |
| Switzerland | Bern | 16 | 17 |
| Japan | Yokohama | 17 | 11 |
| Denmark | Copenhagen | 18 | 14 |
| Norway | Oslo | 19 | 19 |
| Taiwan | Taipei | 20 | 21 |
Most expensive locations in Europe revealed
The top three most expensive cities in Europe retain their place this year again: Geneva London and Zurich in first, second and third place. Reykjavik, Iceland (34th globally) has become significantly more expensive relative to other European cities according to ECA – rising nine places into the top 10 in Europe (now 8th), meaning expats and visitors to the Icelandic capital will find their spending power is less than a year ago.
European top 20 most expensive locations for expatriates
| | | | |
| --- | --- | --- | --- |
| Location | Country | 2022 Ranking | 2021 Ranking |
| Switzerland | Geneva | 1 | 1 |
| United Kingdom | London | 2 | 2 |
| Switzerland | Zurich | 3 | 3 |
| Switzerland | Bern | 4 | 5 |
| Denmark | Copenhagen | 5 | 4 |
| Norway | Oslo | 6 | 6 |
| Norway | Stavanger | 7 | 8 |
| Iceland | Reykjavik | 8 | 17 |
| Sweden | Stockholm | 9 | 7 |
| Luxembourg | Luxembourg City | 10 | 10 |
| France | Paris | 11 | 9 |
| Austria | Vienna | 12 | 16 |
| Irish Republic | Dublin | 13 | 11 |
| Netherlands | Amsterdam | 14 | 13 |
| Netherlands | The Hague | 15 | 15 |
| Germany | Munich | 16 | 14 |
| Finland | Helsinki | 17 | 12 |
| Russia | Moscow | 18 | 20 |
| Germany | Frankfurt | 19 | 19 |
| Italy | Rome | 20 | 21 |
Record-high petrol prices globally
Fuel is one of the major contributing factors to the rising cost of living across the world as demand for fuel has surged ahead of supply. Escalated by the war in Ukraine, petrol prices have risen in all ranked locations, bar Bamako in Mali, averaging a 37% increase.
Most dramatically, Beirut, Lebanon saw a 1128% increase since last year, while Istanbul, Turkey experienced a 156% increase. Elsewhere in Europe, petrol prices have increased across the continent, with Tirana, Albania seeing the next largest increase at 46%. St Petersburg in Russia saw the smallest price increase in Europe, rising only 10% despite the sweeping sanctions in place – thanks to their domestic oil supply and refining capacity. Meanwhile, in London, motorists are paying 23% more for their petrol than last year – or £18.72 more for a 60 litre tank.
As car owners across the UK feel the dramatic cost increase at the pumps, the most expensive petrol in the world is in Hong Kong at £2.26 per litre – up 39p per litre from a year ago. This is compared to £1.69 in London and £0.93 in New York. On the other end of the scale, Luanda, Angola and Tehran, Iran report the cheapest petrol at 0.24p and 0.07p per litre respectively.
City Comparison: Cost of petrol per 1l
| | | |
| --- | --- | --- |
| Country | City | 2022 Price (GBP) |
| Hong Kong | Hong Kong | 2.26 |
| Israel | Tel Aviv | 2.14 |
| France | Paris | 1.81 |
| United Kingdom | London | 1.69 |
| Republic of Ireland | Dublin | 1.50 |
| USA | New York | 0.93 |
| Angola | Luanda | 0.24 |
| Iran | Tehran | 0.07 |
Moscow's dramatic rise in prices spurred by sanctions on Russia
Although down one place in the global ranking since last year, Moscow (62nd) has seen prices rise by 17% year on year. This increase can be attributed to new sanctions imposed on Russia by Western nations, in response to the ongoing war in Ukraine, however the weakness of the rouble maintained the buying power for expatriates in the country.
Steven Kilfedder, Production Manager at ECA International, explained: "As sanctions on Russia start to hit, imports have become scarce and costs have risen significantly and are likely to rise further. While the currency fell in the survey period, capital controls to stop money fleeing the country, have stopped the slide of the rouble. The full, long-term impact of the war and foreign businesses pulling out of Russia on the cost of living in the country will likely not become apparent for some time."
Cooking oil prices soar globally – although full extent still to come in UK
The war in Ukraine has created a global shortage of crops including sunflowers used for oil. This, along with a palm oil shortage, has seen cooking oil prices increase by 25% on average in the last year across the cities in the ranking, although it has been much higher in some cities. Sarajevo, Bosnia saw prices more than double (113%) while prices rose by more than 50% in Mexico City (87%), Istanbul (66%) and Casablanca (55%) among others. By comparison, the UK fares relatively well, at only 4% increase across major cities in the year to March 2022.
Kilfedder continued: "The rise of cooking oil prices has not been very significant in the UK so far, but the impact is likely to be felt later in the year. We've already seen some retailers impose restrictions on the number of bottles of oil per customer to manage limited supplies."
A strong shekel see Tel Aviv rise the ranks
The middle eastern tech hub, Tel Aviv (6th), climbs one place in the ranking. Its thriving tech scene, which was turbocharged by the pandemic and the shift towards remote work, became an attractive hotspot for many multinational corporations, drawing in a significant amount of foreign investment. The growth in exports, including of natural gas, and better relations with its neighbours has also contributed to the Israeli shekel appreciating against the US dollar – making it one of the strongest global currencies in the last 10 years, and making Israel increasingly one of the most expensive locations in the world for expats.
Meanwhile, across the Mediterranean Sea, Istanbul, Turkey (203rd) becomes considerably more affordable for expats and tourists compared to its neighbouring countries, after dropping 42 places in the ranking – down from 161st place last year. Ranked in last place, Ankara (207th) is now the cheapest city in the world for expats and tourists, after falling 5 places from 2021. Erdogan's unorthodox monetary policy of lowering interest rates has not had the desired effect of bringing inflation down, instead sending it soaring to over 60% – but did push down the value of the lira significantly, more than counteracting the impact of price rises.
Santiago, Chile drops out of the top 100 most expensive in the world
Santiago, Chile (119th) is one of the few Latin American locations to drop (-21) in the ranking, falling from 98th in 2021.
Kilfedder added: "The intended left-wing policies of President Gabriel Boric raised alarm bells among investors and contributed to the currency dropping 10% against the US dollar. As Chile is a major exporter of copper, which has seen rising prices, the depreciation of the currency highlights the extent of investor concerns."
Similarly, Tegucigalpa, Honduras (161st) has dropped two places, and La Paz, Bolivia (179th) and Bogota, Colombia (143rd) have both dropped four places. On the surface Colombia should have seen its currency strengthen, as a key exporter of oil while prices are rising, however, political uncertainty ahead of the election caused the reverse effect on the Colombian peso**, meaning it's cheaper for many expats or tourists to visit than it was last year.
Conversely, Brazil's Rio de Janeiro (118th) and Sao Paulo (138th) have risen 45 and 38 places respectively.
Providing region-specific insight, Kilfedder explains: "Following challenges in previous years due to covid and political unrest which sent the Brazilian real plummeting, Brazil's currency has experienced a turnaround as rising interest rates to combat inflation combined with rising commodity prices and the covid landscape improving has strengthened the real, making the country more expensive for expats and visitors than last year."
Rising prices and a stronger currency push Luanda up 108 places in the cost of living ranking
Many African countries' economies are deeply tied to just one or two commodities, notably oil – which tends to be reflected in the value of their currency. Luanda, Angola (30th) is a prime example of this, with its economy so dependent on oil which has surged in price in the last year, pushing up the kwanza and causing Luanda to jump up 108 places from last year's ranking. Other major African oil producing countries also rose in the rankings, with Maputo, Mozambique (80th) up by 40 places, and Lagos, Nigeria (93rd) entering the global top 100 ranking this year.
The unexpected peaceful transition of power in Zambia in August 2021, from a corrupt government that had long deterred investors, saw Lusaka (157th) climb by 49 places in the ranking. Prior to the change of hands, the currency had dropped in anticipation of civil unrest – but the new president has made early steps to improve the business environment and bring in investment to the country boosting the currency and helping to bring down inflation.
Top 15 most expensive cities globally includes four Chinese cities, with Shanghai now 3rd in Asia
Many locations in Asia have witnessed above-trend inflation rates in the past twelve months. Colombo, Sri Lanka has seen the biggest price increase, rising 23 places in ECA's rankings to 149th globally. Many mainland Chinese cities have also continued to rise in the rankings, with four cities now included in the 15 most expensive cities globally. Shanghai is now the 3rd most expensive city in Asia, after Hong Kong and Tokyo. Singapore's ranking remained unchanged in 2022, despite significant price rises, with housing rental costs, utilities and petrol prices seeing particular growth.
For further information about ECA International and its Cost of Living report, please visit: https://www.eca-international.com/home