Mortgages In The US For Expats And Non-Residents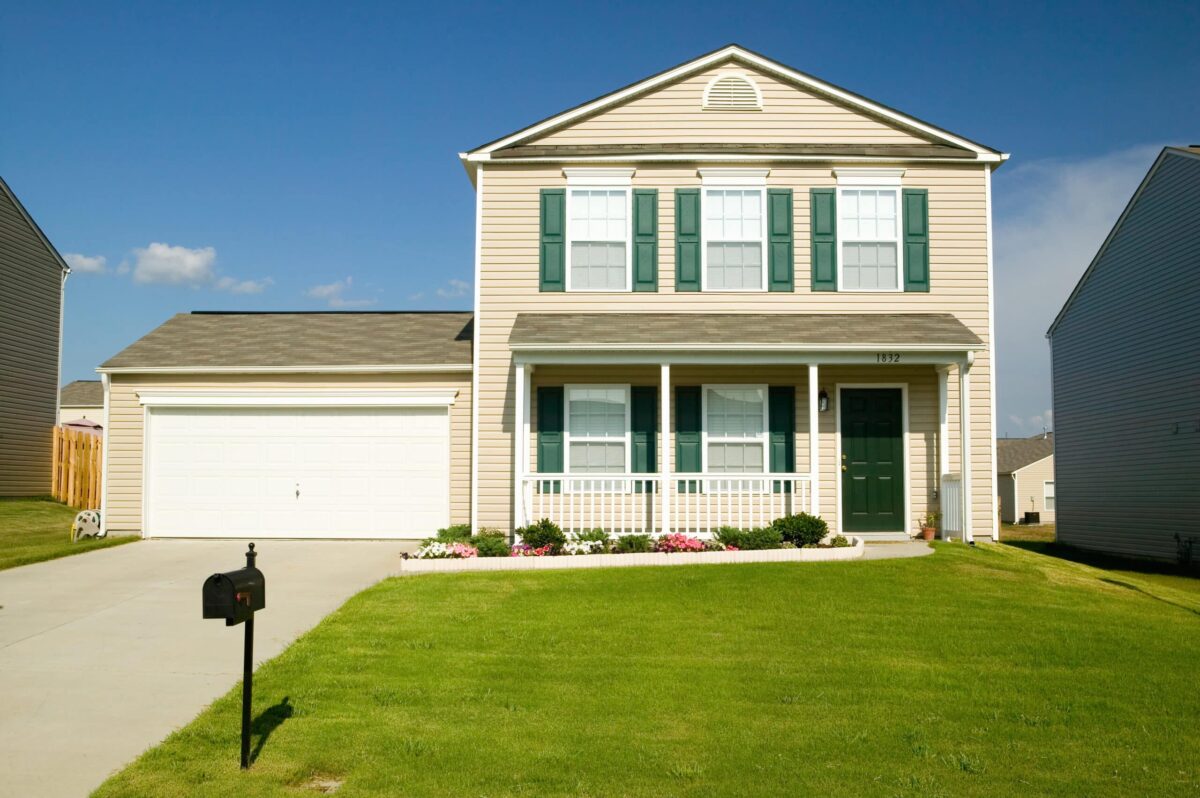 Owning a home is a dream come true for any United States citizen. However, not everyone gets to fulfill this fantasy. Wishing to purchase a home in the US as an expat and a non-resident is a whole other ballpark. Even once you've solved the issue of money, there are many things you'll need to familiarize yourself with in order to go through this process without any fuss. Make sure to start on time and don't set your expectations too high straightaway.
Here's a guide to all you need to know about mortgages in the US for expats and non-residents.
Types of mortgages in the US for expats and non-residents
When it comes to mortgages in the United States, there are many options in the market. Nevertheless, it operates in a somewhat different way than any European market does. This is why you should take your time educating yourself on the topic and learning the foundations you'll later find helpful. Before you take a leap of faith and take out a mortgage in the US, be sure you're not making this decision lightly or hastily.
An important question to ask yourself is whether you want a fixed-rate or if a variable rate is more your speed? If you opt for a fixed-rate mortgage in the US, you'll have the same interest rate for the duration of your contract. This was a standard in the United States for a long time. Although a bit more challenging, it's possible nowadays too. The other kind of US mortgage is a variable rate or the ARMs. Here, the cost can vary based on the variation of interest rates. The third option is a hybrid product. It comes with a completely fixed rate for the first few years, and then becomes variable. The exact timing of this change can vary based on your agreement.
The legal side of things
If you're a foreigner, you can legally purchase property in the United States. If you're a working expat, you can additionally apply for a mortgage in the US. You'll, of course, have much better chances of getting lower mortgages in the US if you have a green card or a working visa. Nonetheless, you'll get to see the terms that different banks and brokers offer and make your decision accordingly.
Find a job as soon as possible
As previously mentioned, having a visa or a green card gives you far better opportunities. This is why finding a job as an expat should be a priority if you're thinking of relocating permanently. If you've legally acquired a job in the US (even if it's temporary), you can qualify for better loans and make your mortgage situation a lot easier to bear.
The process will take longer than for US residents
The entire process involving mortgages in the United States for expats and non-residents will take longer. If you're looking to speed it up, you should apply for a mortgage in a global bank with a branch office both in the US and your home country.
You'll have to go through an approval process
Credit and income verification is something that inevitably awaits you. It's also far more complicated than if you were a US citizen and even more so if you don't have any credit or tax return history. Lenders are pretty cautious, and for a good reason. It's in their protocol to ask to see your bank statements and tax returns, so don't be concerned when they do. Asking to see your credit card history is also fair play.
Look out for taxes and fees
When you're purchasing a home as a foreigner in the US, you need to remember that not every state has the same laws. Rules regarding mortgages in the US vary significantly from one state to the next. Also, different foreign countries have different tax treaties with the United States. Make sure to do your research thoroughly and don't trust any vague piece of information.
Contact a mortgage specialist
There are many different contracts and legal documents you'll need to fill out and sign during this time. For an inexperienced person, this can feel overwhelming. Make sure to hire someone who'll be able to simplify and explain everything to you. Here are some documents you'll surely need to attain before even thinking about applying for a mortgage in the United States.
Copies of your ID(your passport)
Proof of legal residencyin the US
Documents that prove your creditworthiness(a credit check, a bank statement, tax returns, a letter from your previous employer, etc.)
Documents that prove that you can afford your mortgagein the US (household cash flow statement, utility bills, bank statement, etc.)
Expect to spend more money
Foreign buyers are considered high risk when it comes to credit loans. That's why lenders will often ask for higher down payments than they would from a US resident.
Utilize your lender options
Depending on different banks and brokers, you'll have different options when it comes to your mortgage in the US. You need to cover many variables with a lender you're considering before they tell you a precise estimate. Make sure to get a second opinion from a qualified financial advisor. You might run into a lender that's not fair, and that'll make you hop through more hoops than necessary. Be wary of identifying these types of lenders before it's too late. If you don't know any trustworthy brokers, you may want to think about going to a bank. There's also the option of credit unions. They are nonprofit financial services that tend to offer great rates.
Don't forget to plan your relocation
Take the time to plan your upcoming relocation in detail. Although you're purchasing a home and are eager to get information on US mortgages, don't neglect this vital part. If you're unable to focus on your relocation, hire someone who'll do it for you. Teaming up with reliable professionals such as a2bmovingandstorage.com will ensure a stress-free moving experience.
Purchasing your home remotely
If you're thinking of going through a home purchase remotely, you have an even bigger reason to hire experienced and trusted professionals. Buying a home away from home isn't easy, and you need to surround yourself with a great team of trustworthy experts. Start on time and go into this with your eyes wide open.
Most important pieces of advice to carry with you
If you're an expat or a non-resident, you can't use the Fannie Mae loan. Instead,you'll probably be coerced to take non-conforming loans that have higher interest rates which will, in turn, make your US mortgage higher. Try to find a professional who'll get you the best deal.
Nevertheless, if you're a foreigner in the US on a work visa, you have the right to the Fannie Mae loan.
If you're opting for lenders, know that their down payment fee is significantly higher (about 30% or more), and the return policy won't be very generous.
You'll need to put in a lot more time and effort if you want to purchase a home in the United States as a non-resident. Although mortgages in the US for expats and non-residents are some what more complex, the right information and a bit of preparation will surely take you a long way.