Master The Art Of Safe Vehicle Shipping: 8 Insider Tips For A Stress-Free Journey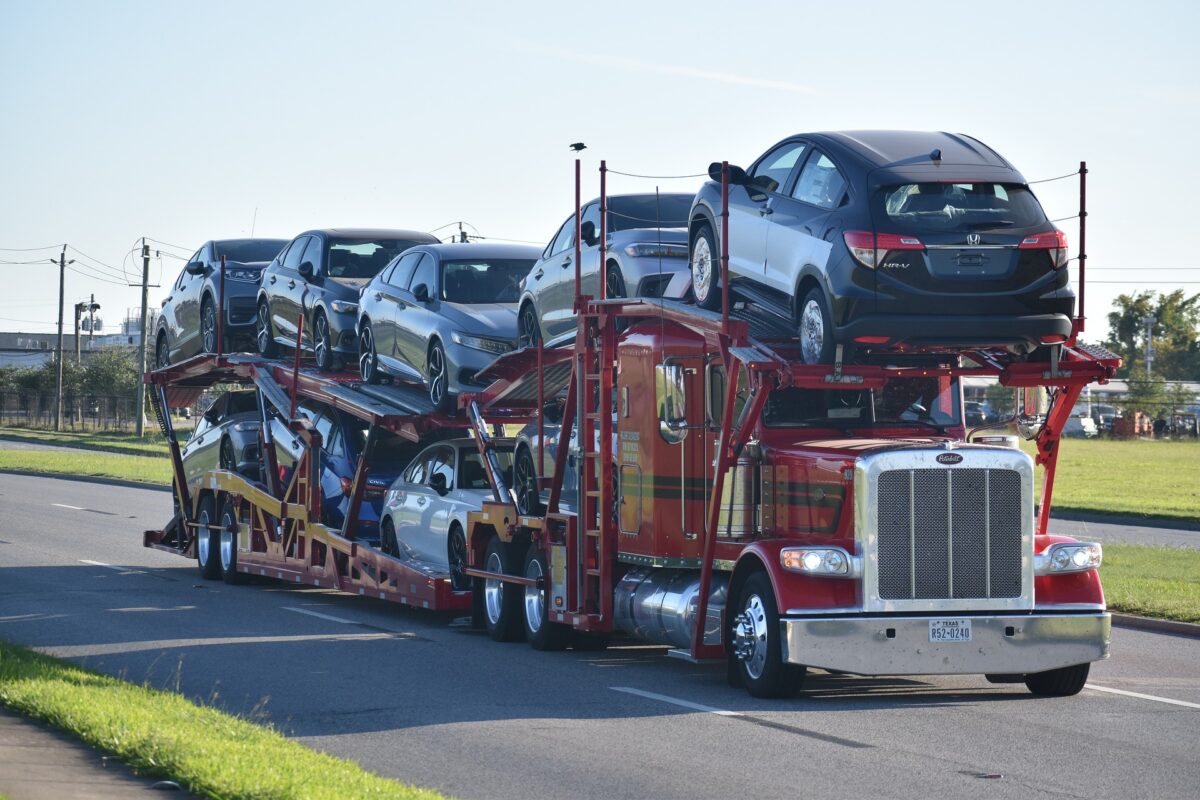 Are you looking to ship a car, truck, motorcycle, or other vehicle? It's an exciting time that can be filled with stress and worry. After all, it's not every day you entrust your prized possession to the care of strangers. But don't worry – with some helpful tips and tricks from experts in the field. You'll soon be on your way to mastering the art of safe vehicle shipping.
In this article, we will provide eight insider tips for a stress-free journey so that your beloved ride arrives safely at its destination. These tips will give you peace of mind knowing that everything is taken care of and ready for safe vehicle shipping.
1. Know Your Auto Shipping Options
Many transport companies offer open or enclosed car carriers, door-to-door or terminal services, and expedited or standard delivery schedules. Depending on your budget and timeline, you can choose the best option that fits your needs.
For example, an enclosed car carrier is a great choice if you're looking for the most secure and affordable option. The Road Runner enclosed car carriers offer superior protection by providing a completely sealed and waterproof container that prevents dirt, dust, and debris from entering the vehicle during transit. This ensures that your car arrives in perfect condition regardless of location or weather conditions.
2. Research Auto Transport Companies
Looking for an auto transport company can be overwhelming and time-consuming. But with some research, you can find a company that meets your needs and budget. The price is one of the most important things to consider when choosing an auto transport company. You want to get the best deal possible, but you also want to ensure you're getting quality service. That's where getting multiple quotes comes in handy. By comparing prices, you can see which companies offer the best value for your money.
The next important factor to consider is the company's reputation. Read reviews from previous customers and check their Better Business Bureau rating to ensure you're working with a reputable business. So take the time to research auto transport companies and request quotes from several different providers. It may take some effort upfront, but it will be worth it in the long run.
3. Prepare Your Vehicle Before Shipping
Once you've decided on a transport company, it's time to get your vehicle ready for shipping. This is an important step, as any damage during shipment can be costly. The first step is to inspect your car thoroughly and note any dents, scratches, or other pre-existing damage. Be sure to document any damage with photos and create an inventory of items you've left inside the car.
Next, ensure your vehicle is in good working condition by checking the oil, tire pressure, and brakes. If necessary, top off any fluids and get a tune-up before shipment. Lastly, remove all personal items and valuables from the car before it is loaded onto the carrier.
4. Understand the Necessary Documents
Before signing any contracts or agreements with an auto transport company, ensure you have all the necessary paperwork in place. This includes proof of ownership, such as a title or registration, insurance information, and contact details for both the shipper and receiver. It may also be necessary to provide additional documents depending on your location and destination.
In addition to these documents, reviewing any terms and conditions outlined by the chosen transport company before signing any agreement forms is essential. Reading through the paperwork thoroughly ensures everything is handled correctly and avoids potential issues.
5. Stay in Contact with Your Carrier
Once your vehicle is picked up, staying in contact with the transport company throughout the journey is crucial. Get their contact information and keep an open line of communication. Ask questions, request updates, and let them know if any changes need to be made.
You should also ask for the carrier's tracking information to monitor your vehicle's progress from start to finish. This will give you peace of mind knowing that your car is in good hands and on its way to its destination safely and on time.
6. Pay Attention to Weather Conditions
Weather can have a major impact on the safety and security of your car during transit, so you must take precautions before and during shipment. By monitoring the weather forecast in the days leading up to transport and tracking any changes along the way, you can ensure that your car arrives safely at its destination without any unexpected delays or damages.
For instance, if you know there is a chance of rain in the area where your car will be shipped, check in with the transport company and ask for extra protection. This might include additional blankets or straps to secure the vehicle against potential weather damage.
7. Pay Close Attention to Drop-off and Pick-up Times
You must be at the drop-off and pick-up times as agreed upon with your transport company. This will help ensure that everything runs smoothly. When dropping off your vehicle, take some time to check for any additional dents or scratches and document them in case anything happens during transit.
Likewise, when picking up your car at its destination, inspect it for any existing damage and compare it with the pre-shipment photos you took. This will help you identify any problems that may have occurred while in transit so you can address them immediately with the transport company.
8. Make Sure You Have a Backup Plan
No matter how well you plan for your vehicle's shipment, there is always the potential for problems to arise. To prepare for any unexpected issues, have a backup plan that will allow you to get your car back home safely and securely.
For example, if something happens during transit that delays your vehicle's delivery, ensure you have a reliable and affordable way of getting it back home. This could include having another person pick up the car or renting a truck to tow it back.
By taking these steps, you can ensure your auto transport experience is as stress-free and successful as possible. With the right research, preparation, and communication with your chosen transport company, you can rest assured that your car will arrive safely and on time. So, no matter the circumstances, you can be sure your vehicle is in good hands throughout its journey. Make sure to follow these steps for a worry-free auto transport experience.