Make Your Plan to Access Healthcare Abroad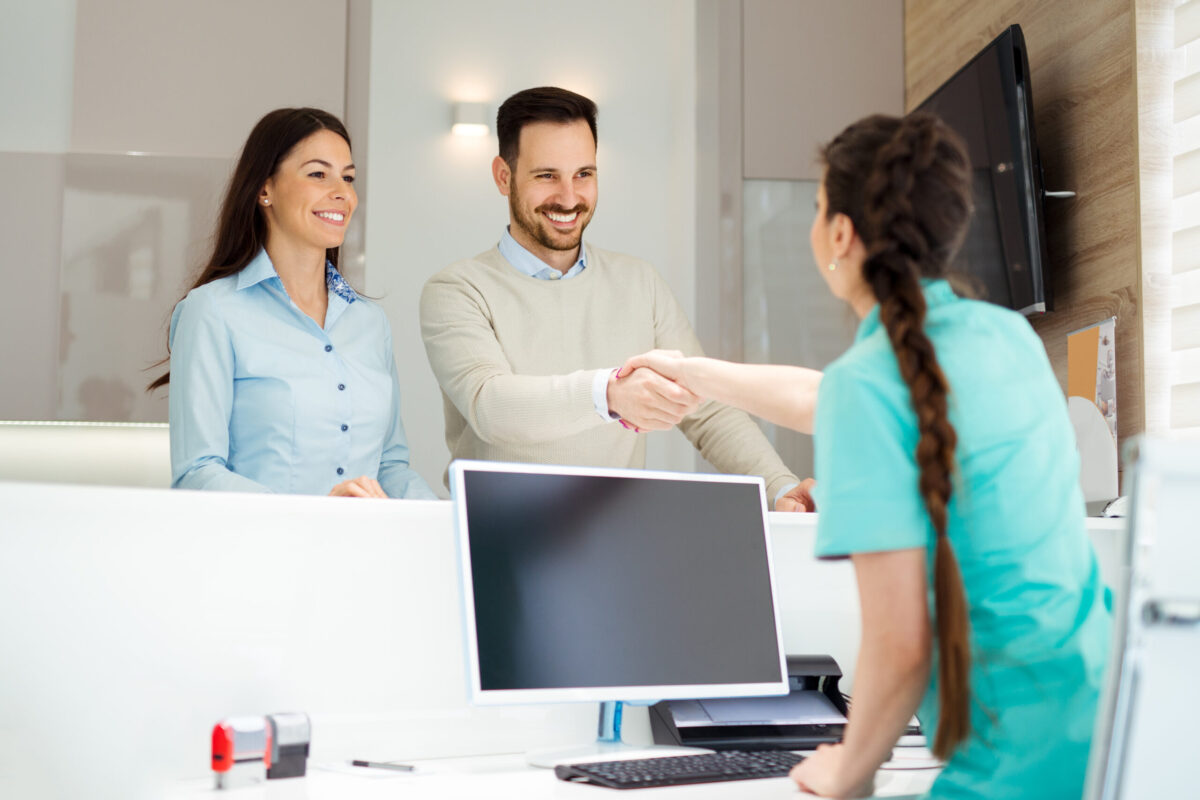 Planning a move overseas? Congratulations! Experiencing life in a different country is always exciting. Yet amidst the packing, putting together itineraries, and purchasing tickets, don't forget about another important thing: your access to healthcare abroad.
This article was written for Expat Network by  International Citizens Insurance 
No one wants to think about being sick, getting injured, or running out of medication — but these are all possible scenarios. And if any of them should occur while living abroad, you'll have to resolve the issue while also navigating a new and unfamiliar healthcare system. So make a plan ahead of time to ensure that if you need healthcare overseas, it will be just another part of your adventure!
What if You Become Ill While Abroad?
If you have a minor illness, such as a sore throat, urinary tract infection, or rash, a pharmacy can help you get medication, and perhaps even a diagnosis. Pharmacist consultations in these cases are often the first step for locals. Keep in mind that it's usually safer to go to a licensed pharmacy.
A severe illness probably requires more than a pharmacy visit. Yet if you wake up in the middle of the night and feel intensely ill, you'll be in no condition to research your options for healthcare overseas. No one wants to get sick, but if it happens, you'll be glad you took the time to assemble a plan for how to access healthcare abroad.
Research Your Options
From Thailand to China, Costa Rica to Estonia, countries that are popular with digital nomads deliver excellent healthcare. Thailand has private and international hospitals that are certified by Joint Commission International, and Costa Rica can boast of several internationally accredited hospitals. There are numerous respected hospitals in China and medical facilities in Estonia. Having choices wherever you are is wonderful — as long as it doesn't overwhelm you.
To figure out where to go in an emergency, start with the experts. If you're insured, your expat health insurance or travel medical insurance company can advise you on hospitals and urgent care providers near you. If they have their own network, they can also advise you on which providers are in it.
Related: Take a look at International Insurance's list of the 10 Best Global Health Insurance Companies
If you're not insured, look for facilities that are near your new apartment or Airbnb. You should also investigate hospital costs and wait times. If you don't speak the local language, check if a hospital has English-speaking staff. You can search for this information online. Private hospitals may even have reviews from previous patients posted online. In addition, local co-workers or expat groups may be able to offer insights into different hospitals.
Prepare Documentation
Before you feel ill, assemble important medical information in a folder you can carry with you, or one with convenient digital access. List any medications you're currently taking, along with the dosage, as well as current medical diagnoses, allergies, and previous surgeries. Doing this before you feel unwell is crucial, as illness and paperwork are never a good mix.
Consider the Costs
Private and university-affiliated hospitals abroad are often wonderful places for English speakers to access care because many of their staff members speak English. In addition, these settings usually have up-to-date medical equipment should you require diagnostic testing.
Keep in mind that private facilities will almost always have higher prices than a community clinic. If you don't have insurance that covers healthcare abroad, you should plan to pay your entire bill at the time you're discharged. Government and public facilities will offer less expensive care options, but you may also face long wait times, and your care providers may not speak English.
Think About How You'll Communicate
Did you find a hospital where staff members speak English? Even if you're reasonably adept in the local language, it's better not to risk mistakes in conveying information while you're ill.
If you're not able to go to a facility with English-speaking healthcare providers, consider how you'll communicate. Do you have someone in your new country who you can ask to translate for you, even in the middle of the night? If not, bring your phone to help translate.
Related: Coping With Medical Emergencies in a Foreign Language
What if You're Injured While Abroad?
If you suffer any injuries while living abroad, rest assured that you'll receive excellent healthcare overseas. In the case of a serious injury, you'll probably be taken to the closest hospital. Should you experience something like a twisted ankle or broken arm, you may be able to choose where to go. However, being injured means you won't have time to research your options, so planning ahead is essential in this situation.
Transportation
Seeking healthcare abroad when you have an injury will include many of the same considerations as if you were ill. You'll want to find a hospital recommended by research and local residents. Unless you speak the local language fluently, you'll likely prefer a healthcare setting with English-speaking providers. If you have insurance coverage that includes access to healthcare abroad, a hospital or clinic that's in-network will leave you facing fewer expenses. And doctors will want to know what medications you're taking, any allergies, and previous diagnoses and surgeries.
An injury comes with additional concerns. A broken or sprained limb, or a serious cut, will make driving or taking public transportation nearly impossible. A ride-share service may not be willing to transport you. So you'll need to know how to contact emergency services in your new country. Expat groups and online research can provide this information. If you have a global health insurance plan, it should also be able to tell you what to do — plus it may cover your emergency medical transportation.
What if You Need Medication Abroad?
If you take medication for any condition, you're aware of how important it is to follow the prescribed regimen. Whether the medicine is for mental health, to address devastating migraines, or to prevent an unwanted pregnancy, knowing how to handle medication refills are part of your access to healthcare abroad.
Related: Checklist for Traveling with Prescription Medication Overseas
Traveling With Medication
Do you intend to take a supply of medication on your journey? Before you leave, verify that your medicine is legal in every country you plan to live in or visit. For example, the United Arab Emirates prohibits all narcotics; Thailand also considers some narcotics to be controlled substances. There are sinus, allergy, and ADHD medications that are banned in Japan. If you get caught with illegal substances, you'll face serious consequences.
Once you know that your medication is allowed, you may intend to carry enough for the duration of your trip. Yet remember that accidents happen; your medication may get wet, lost, misplaced, or stolen.
Start With a Pharmacy Visit
To refill medication while overseas, a good first step is to visit a local pharmacy. If you were taking a prescription medication, your doctor at home won't be able to send a new authorization, but the medicine may be available over the counter. For example, countries where hormonal birth control pills are available without a prescription include China, Costa Rica, Mexico, New Zealand, and Turkey. Some cholesterol medication is sold over the counter in Costa Rica. And there are countries where you can directly purchase antibiotics at pharmacies.
Checking if you could get a refill directly from a pharmacy could save you time and money. If you're successful, you won't have to make an appointment with a healthcare provider in your new country.
At the Pharmacy
Make sure that any pharmacy you visit is licensed. Co-workers, friends, or online communities may recommend locations. If you don't have anyone to ask for advice, a hospital pharmacy or a chain pharmacy should have trustworthy products.
Before your visit, write down the name of your medication. Bring the container or bottle it was in if you still have it. This is particularly important if you don't speak the local language and don't have someone who can act as your translator. Even if the pharmacist or technician who assists you doesn't speak English, they may be able to read or translate the label.
Prices for medication vary. If you don't have a global health insurance policy, be prepared to cover the entire cost. China is one location where you can expect to pay 50% to 80% of a drug's cost out of pocket unless you have a healthcare plan with prescription drug coverage.
Find a Healthcare Provider
For medication that requires a prescription, you'll need to obtain one from a local healthcare provider. If you have health insurance that covers care in your new country, your policy should be able to refer you to clinics or hospitals that are in-network. If you don't have a policy that offers access to healthcare abroad, a pharmacy may be able to give you the names of physicians or clinics where you can get the necessary paperwork.
Without insurance, you should plan to pay for the entire cost of the visit when you go see a doctor. A private hospital will be more expensive than a community clinic, but you're more likely to find English-speaking staff at private and university-associated hospitals overseas.
A Plan Means Peace of Mind
Planning for access to healthcare abroad isn't a highlight of a move overseas, but it is necessary. Knowing which hospitals and pharmacies to visit, and how to obtain medical transportation in an emergency, will make getting care much easier. Plus once you have a plan, you'll have peace of mind as you embark on your new adventure overseas!