Make Miles Count: Essential Tips For An Unforgettable Road Trip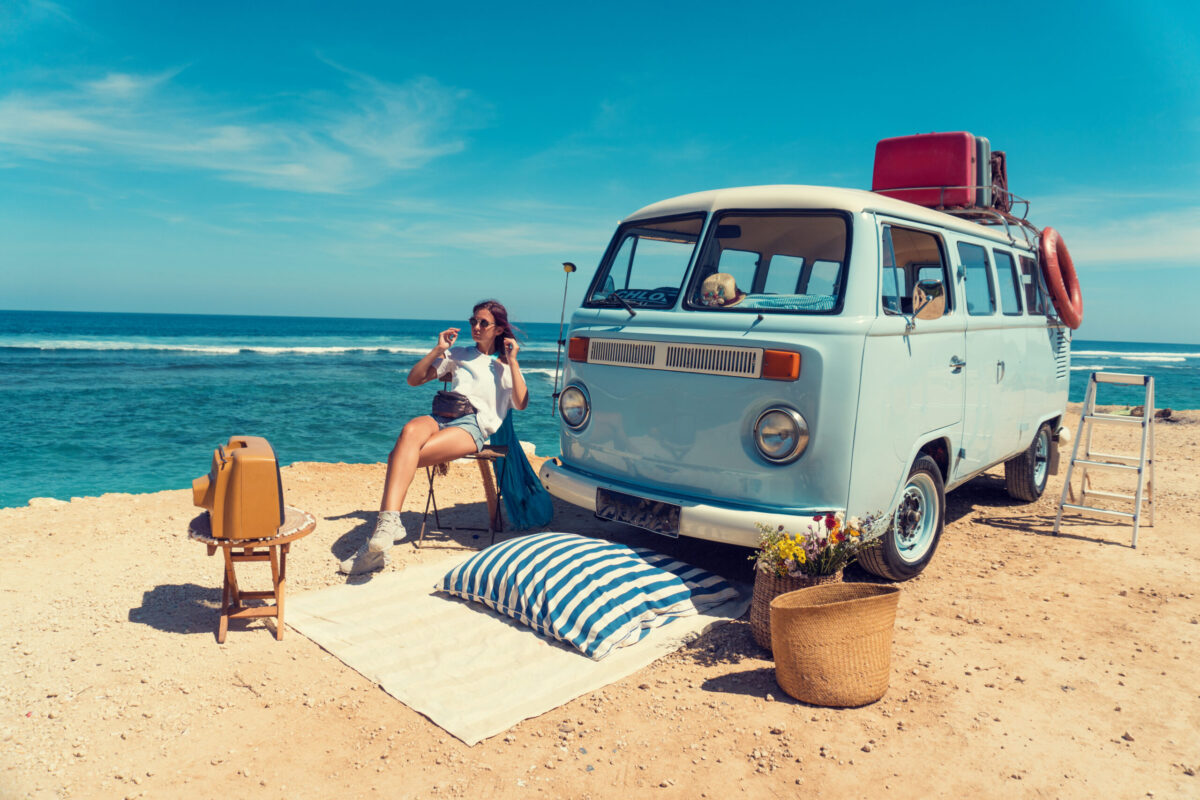 Are you itching to hit the open road on an adventure of a lifetime? Road trips offer freedom and flexibility, allowing travellers to chart their own course across scenic landscapes with lasting memories.  But how can you maximise the kilometres you travel? Making wise choices along the way will help you have a good time and stay within your means.
To help you, we'll be exploring some essential tips for planning and executing an unforgettable road trip experience – so strap in and get ready.
7 Essential Tips for an Unforgettable Road Trip
More and more travellers are taking to the roads in campervans, making them a great way to explore remote areas and take your home on wheels with you.
Here are the following seven essential tips so you can make the most of your road trip adventure:
1. Consider Renting a Campervan
Consider renting a campervan for your road trip if you don't have one already. They offer a cosy and practical space to sleep in, cook in, and keep belongings while travelling, making them an excellent choice.
Organising your lodging in advance might also help you save money. Remember that it's simpler than you would imagine to find the perfect campervan for your next adventure. You'll also gain the advantage of having the freedom to visit any location and explore farther-flung regions.
2. Search the Places Before You Leave
Finding accommodations when travelling can be difficult and time-consuming. You'll save a ton of time and effort if you sketch up a rough outline of your trip and do some advanced research on suitable spots.
You may identify the greatest camping locations by visiting one of the many websites that include reviews, pictures, and directions. Before you arrive, make sure to examine the laws and regulations of each campground, as some may have seasonal restrictions or call for reservations.
3. Carry Cash
Carrying cash on your trip is always a good idea, as not all areas have access to banks or ATMs. Make sure to plan out the amount of money you'll need and make wise decisions when spending it.
In addition, be aware of any additional fees that may come up during your travels. For example, some camping grounds require a small fee per night for parking, or they may charge a fee for access to hot showers and other amenities.
4. Start Your Trip Early
Road trips are best started as early as possible. Especially if you have scheduled breaks along the journey for sightseeing or other activities, it's crucial to allow yourself plenty of time.
Plus, starting your journey early will provide an opportunity to set up camp before dark and enjoy a beautiful summer night around the campfire. Don't forget to bring along your tent, cooking supplies, and other essentials so you can enjoy all the activities that come with camping.
5. Create a Travel Playlist
Creating a travel playlist with all your favourite songs is another great way to keep your spirits high and make the most out of your road trip. The music you choose can be lighthearted and fun or whatever sets the mood for the journey ahead.
In addition, you might also want to include some audiobooks or podcasts in order to educate yourself on the areas around you while in transit. There's nothing like learning something new about the places you visit during a road trip, and audiobooks can help make that happen.
6. Bring Snacks and Refreshments
To keep the group energised throughout the journey, be sure to pack food and beverages. Eliminating the need to purchase food at eateries along the road also lowers the expense. Be sure to select snacks that are easy to eat while driving and don't require too much preparation.
Some great options include granola bars, trail mix, and other pre-packaged items. Plus, don't forget to bring plenty of bottled water for everyone. This can help everyone stay hydrated so they can enjoy the journey.
7. Have an Emergency Kit
Nobody ever plans for a car breakdown, but it can happen. Because of this, it's wise to be ready and keep an emergency kit in the car. Items like flares, a tire inflate and sealant, jumper cables, tire sealant, and first-aid supplies.
Include any other useful tools in the bundle. Also, make sure that the vehicle has a spare tire and you can change it. If your tire blows out while driving, you can continue immediately.
Conclusion
Unforgettable road trips begin with proper planning. By following the above tips, you'll be sure to make miles count and have an incredible road trip experience.
From considering renting a campervan to having an emergency kit ready in case of a breakdown, these tips can help ensure that your road trip memories last a lifetime.
So consider the above information and start planning the perfect road trip. With careful preparation, you can hit the open roads and enjoy a spectacular experience. Bon voyage!