Major smelting construction Oman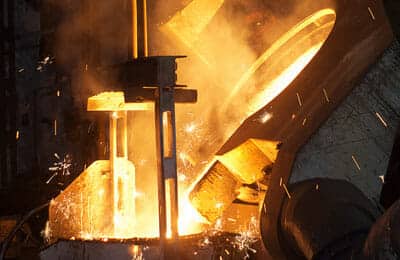 Iran is set to construct a major factory for melting iron in Al Duqm, Oman, for which a major chunk of its proposed $4 billion in investments will be utilised, according to a report.
Other major investments in the Sultanate will be in the Al Wusta Governorate, said the Oman Observer report.
"We will be constructing a factory for melting iron as part of the 70 per cent of the total investments to be made in Al Duqm," Mohammad Reza Nematzadeh, Iranian Minister of Industry, Mines and Commerce, was quoted as saying.
The smelter will be tasked with extracting metal by heating natural ore which is seen in Oman's rocky mountains that is mixed with purifying and heat generating substances such as limestone and coke at high temperatures in an enclosed furnace, said the report.
This will help produce better metals to be consumed locally and exported to other countries.
Meanwhile, speaking on the sidelines of the 'Iran Country Solo Exhibition,' a trade event for Iranian products in Oman, Nematzadeh said that Iranian companies will be co-operating with Oman Rail Company to build bogies and rails.
The exhibition, which will run till January 10, featuring more than 100 companies, covering diverse product segments ranging from handmade and machine-made products, home appliances, interior decoration and food products to medicinal, steel and metal, petrochemical products, power and industry-related equipment, construction materials, industrial machinery, and information communication technology.
Source:  Trade Arabia
More Info:  http://tinyurl.com/p692vef