Major Chems Investor Eyes Sohar Port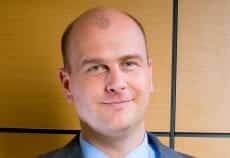 Sohar Port & Freezone is planning a land reclamation project to provide space for a "multi-billion dollar" chemicals plant that will be used by a major investor from the GCC, according to its executive commercial manager, Edwin Lammers.
Lammers told the Oman Daily Observer that it is "in close discussion" with the prospective tenant, who would bring in new types of cargo to the port and kickstart the Majees Reclamation Project that would see land reclaimed from the sea for major industrial sites.
"We are hopeful of finalising an agreement with the tenant in Q1 2015, upon which we can start reclaiming land necessary for the project," Lammers said. "
We will need to create new marine infrastructure (for this reclaimed land). This will be a costly affair, but we are willing to do it once we have confirmation," he said, adding that non-disclosure agreements prevented him from naming the GCC-based investor."
Sohar Port and Freezone is managed by Sohar Industrial Port Company – a 50:50 joint venture between the Government of Oman and the Port of Rotterdam. It has already attracted around $15bn of investment to date and in August last year it began to receive all commercial traffic that has been diverted from Muscat's port, which is being converted into a cruise liner terminal.
In October, Lammers told Construction Week that he expected more investments within the port's expanded petrochemicals cluster, where state-owned Oman Oil Refineries and Petrochemicals Company (Orpic) and parent firm Oman Oil Company are planning a combined investment of $6.5bn over a five-year period.
Speaking about the reclamation project, he said: "We have a candidate who might want to utilise the land that we reclaim with it and that would require some marine infrastructure there as well."
Source:  http://www.constructionweekonline.com
Photo: Edwin Lammers – Solar Port and Freezone