Magnolia LNG signs with KBR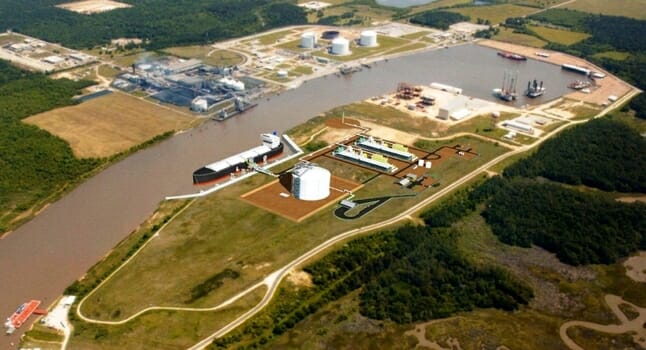 WEST PERTH, Australia — Liquefied Natural Gas is pleased to advise that its wholly owned subsidiary, Magnolia LNG (MLNG), has executed a Technical Services Agreement (TSA) with KBR to undertake cost verification and provide other services supporting MLNG project delivery.
It is proposed that KBR and SKEC will form an integrated EPC JV which will execute a bankable EPC contract following the formation of their EPC JV. In addition both parties will work collaboratively going forward to complete the scopes of services provided under their respective TSA Agreements.
Furthermore, Magnolia LNG and SKEC have initialled the updated EPC contract as originally planned, which incorporates all requirements stipulated by BNP Paribas, Magnolia's project finance adviser, Merlin Advisors, the lenders' technical consultant, legal advisors White and Case and Stonepeak Partners, the proposed Magnolia LNG Project Equity partner. KBR will further review and advise on this updated contract consistent with their joining the project as a contractor JV partner. SKEC's participation as a member of the integrated EPC contractor joint venture will be finalized through establishment of the EPC contractor MOU to be executed in January among the parties MLNG, SKEC and KBR.
As advised on Dec. 1, 2014, during the period through to Mar. 31, 2015, SKEC and now with KBR, will be working with MLNG on costs and timing for Magnolia LNG to expand through to its full production capacity of 8 mtpa in the 4-train facility.
Maurice Brand, MD and CEO of LNGL, said that "the EPC JV structure is common in the LNG industry with each participant able to provide their experience and expertise. KBR is a well credentialed LNG EPC contractor and will provide the Project Director and accessto the full global resources of the KBR group. This will be particular relevant as Magnolia LNG moves to commit to the full 8 mpta."
MLNG's COO, John Baguley added, "Our MLNG team recognizes the excellence delivered by the SKEC organization to date. With the project now further advancing towards EPC, we are pleased to have KBR's additional experience and resources available as we finalize the EPC contract and project related activities towards our planned financial close in mid-2015. The period from now through to Mar. 31, 2015, during which we will merge the Provisional Sum elements into the combined lump sum, fixed price contract, will position Magnolia LNG to rapidly enter into the construction phase as necessary approvals and licenses are received.  This period will also enable us to incorporate any comments received from FERC during their preparation of the Draft Environmental Impact Statement, and to undertake the necessary rigorous planning and scheduling required to support achieving first LNG in 2018. The original SKEC project schedule and budget covering the period through to Jun. 30, 2015 remain on target."
Source:  http://www.worldoil.com