Lukoil & Hyundai win Gas Plant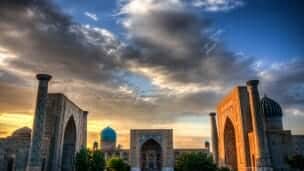 A consortium headed by Hyundai Engineering (South Korea) and Lukoil has signed a contract for procurement and construction of the Kandym Gas Processing Plant in Uzbekistan.
The facility will have an annual capacity of 8.1 billion cubic metres of gas and will process sour natural gas from the Kandym group of fields located in the Bukhara Region of Uzbekistan to produce treated natural gas and stable gas condensate, as well as solid and granulated sulphur.
The construction of the Kandym Gas Processing Plant is Lukoil's largest investment project in Uzbekistan. The project will create over 2,000 jobs. During the peak construction period, it will employ more than 10,000 workers at various facilities. The project will include all the necessary health, safety and environmental protection measures.
Hyundai Engineering will prepare the project feasibility study and detailed design.
Luk0il has been implementing the Kandym project in partnership with the National Holding Company Uzbekneftegaz since 2004 as part of the Kandym-Khauzak-Shady-Kungrad PSA.
The Kandym group consists of six gas condensate fields – Kandym, Kuvachi-Alat, Akkum, Parsankul, Khoji and West Khoji.
Source: Oil & Gas Technology
More info: http://tinyurl.com/le3u5cy