Louis Berger JV wins Doha metro deal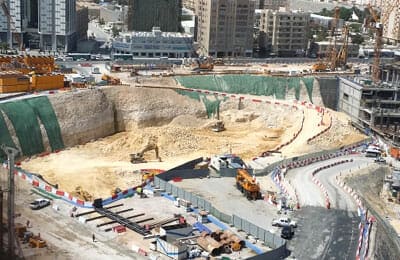 A joint venture of US based Louis Berger has won a $79-million contract from Qatar Railways Company to provide project management consultancy services for all elevated and at-grade sections of the Doha Metro project.
The Doha Metro, part of the overall Qatar Integrated Railway programme, is 216 km long which is spread across four lines (Red, Green, Gold and Blue) with an estimated total construction value of $36 billion.
Approximately 100 stations are being planned along the Doha Metro, including two major stations at Msheireb and Education City.
The Louis Berger Egis Rail Joint Venture said the newly contracted sections include the Red Line North, Red Line South and Green Line, which have a combined length of 16 km.
These sections will provide a passageway to the Fifa-compliant stadiums that are being developed for the upcoming Qatar World Cup in 2022, it stated.
The Louis Berger Egis Rail Joint Venture was initially commissioned in August 2012 to provide project management consulting services on the project.
This commission involved major underground sections, including the Gold line and major stations. In 2013, the Louis Berger joint venture also was commissioned to provide independent certification engineer services, which covered early enabling works along with utility diversions.
Source: Trade Arabia
More info:  http://tinyurl.com/p4o3hzr