Living In Austin, Texas – An Expat Guide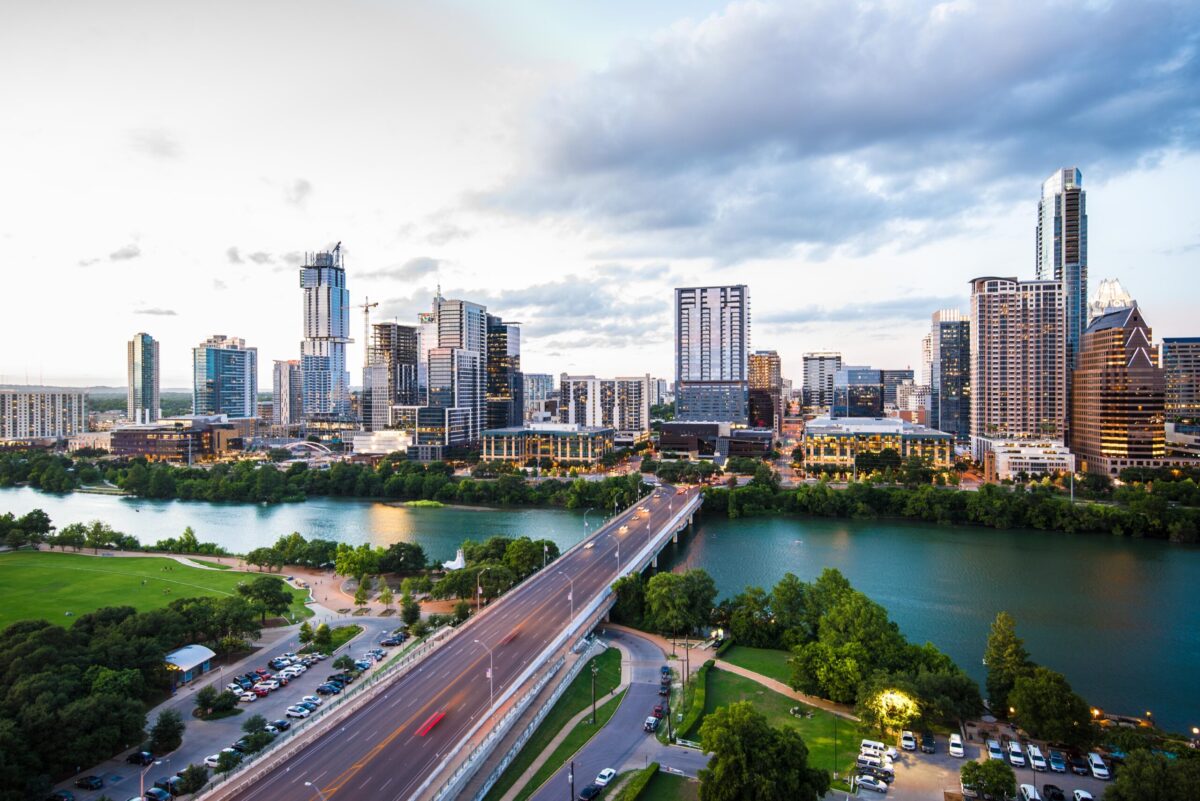 Are you considering moviing to Texas and wondering if living in Austin is the right choice for you? If so, you've come to the right place! In this article, you can find everything you need to know about relocating to Austin and living there as an expat. Hopefully, we'll be able to help you steer your decision in the best direction.
Things to know about living in Austin as an expat
Further in this article, you'll find everything you need to know about relocating to Austin. So, take out your notepad and start making your moving abroad checklist.
Working in Austin
Austin is one of the best cities in the US for job seekers, especially those from the IT industry. It's attractive to millennials, given that companies such as Apple, PayPal, Tesla, Amazon, Google, and Oracle have their headquarters in Austin. Austin is also home to Facebook.
Even though this is definitely the strongest, it's not the only industry booming in Austin. Business, healthcare, communications, and banking are among the leading sectors on the scene. However, keep in mind that the job market in Austin is competitive, and there are many qualified people living here.
Cost of living
Even though Austin is a costly city to live in, it also has comparably high wages to offset the high cost of living. However, this is only true for higher-paid jobs such as those in the tech industry.
The median home value in Austin is far higher than the overall average in the US. For that reason, people with lower-paying jobs such as teachers, nurses, and lower-earning government workers usually live outside Austin.
Is Austin safe?
One of the best parts about Austin is that the crime rates are relatively low. This includes both violent crime and crimes against property. In a Crime Data Report done by the FBI, Austin was ranked the 11th safest city in the US for crimes against the person. When it comes to crimes against property, it was ranked 9th.
Housing in Austin
If you plan to buy property in Austin, keep in mind that the housing market is pretty expensive. This is especially true for neighborhoods such East Austin or South Congress. If you are looking for less high-end areas, consider checking out North Austin and West.
Renting in Austin
If you plan on renting a place in Austin, here is what you should consider:
Should you rent a house or an apartment? In Austin, it's possible to rent either a freestanding house or an apartment. If you need more space, renting a house is a great choice. However, you are less likely to find a house located in a lively neighborhood.
Do rentals have washers and dryers? It can be quite a hassle to carry your laundry to the closest laundromat, especially in the Austin heat. Therefore, we highly recommend putting a washer and dryer on your must-have list.
Is air conditioning a must? In Austin, it can get pretty hot during summer, so air conditioning is one of the most important things an apartment should have. Luckily, most homes in Austin have central air conditioning.
Which appliances are essential? Most homes in Austin come with a stove and refrigerator. You can even find apartments with smart appliances.
In Austin, you can choose between renting a house or an apartment. However, keep in mind that the most popular neighborhoods offer mostly apartment buildings.
Even if you don't like the first place you move into, know that it's very easy to find a new home and move within Austin. There are plenty of reliable moving companies to choose from, so you'll surely find someone reputable to help you with this task.
Weather in Austin
Although less than Houston or Dallas, Violet Crown City is still very hot. After all, we are talking about a city in Texas! Austin is surrounded by low hills, making summers less scorching. You can expect warm winters but very humid springs and summers. There are weeks where nights don't get cooler than 80 degrees Fahrenheit, so brace yourself for a little bit of sweating.
Is Austin a healthy city?
Austin is a very healthy city that offers plenty of activities to keep you in great shape. There are plenty of waterparks and public pools, so even the youngest can enjoy them. Austin is also one of the greenest cities in the US, and it's aiming at carbon neutrality.
If you are worried about staying healthy while living abroad, Austin is a great place. It offers excellent standards of healthcare. There are 46 hospitals, and three rank among the highest healthcare provisions in Texas.
Quality of life and education
Austin has been voted the best place to live in the US for two years. It's a vibrant and diverse city with a special love for live music and excellent food. As there is no single ethnic demographic in dominance, Austin is known as a majority-minority city.
The fact that excellent educational facilities such as the University of Texas, Huston-Tillotson University, and Concordia University are located in Austin says a lot about the quality of education. Middle and high schools are also among the best in the US.
Is living in Austin for you?
We hope you enjoyed reading this article and that we helped you decide if living in Austin is the right choice for you. If your answer is yes, we're sure you'll love Austin and everything it has to offer! Stay safe during your travel, and best of luck with your relocation!