Life As A Digital Nomad – A Personal Perspective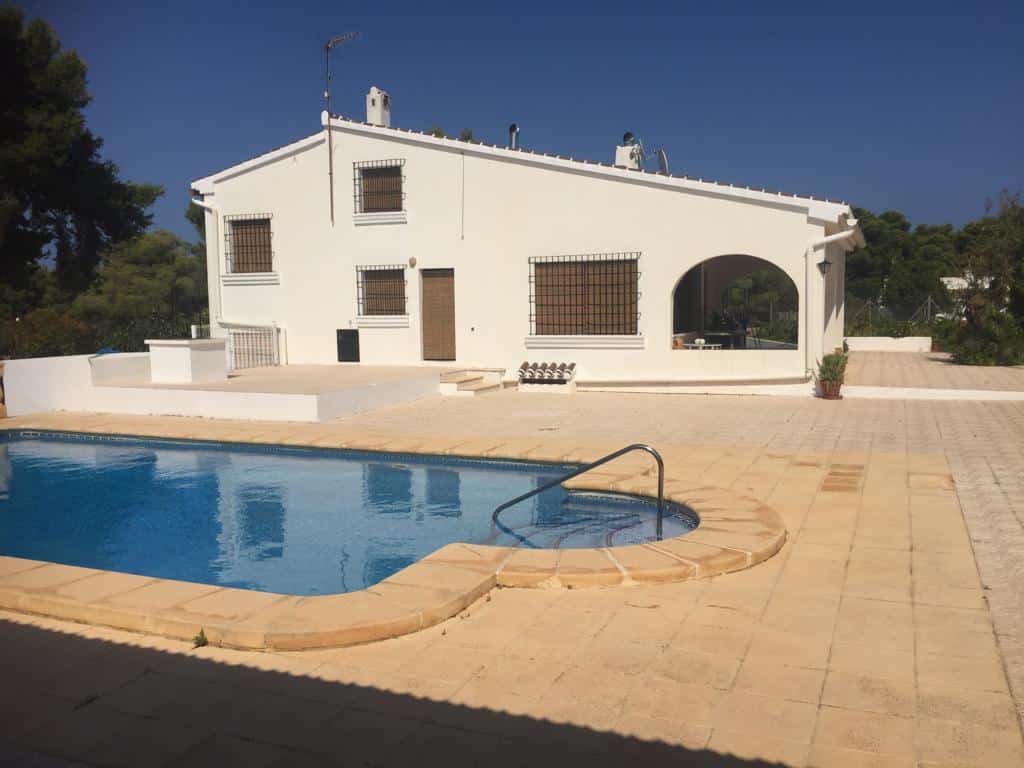 Becoming a digital nomad is an increasingly popular option and the pandemic has made many people digital nomads as they work from home even if they are unfamiliar with the term.  Here I share my experience of moving to Spain to take advantage of my ability to live as a digital nomad.
Written by Nigel Ayres, CEO of Expat Network
Digital nomads are people who are location-independent and use technology to perform their job. Digital nomads work remotely, telecommuting rather than being physically present at a company's headquarters or office.  The term conjures up images of young people trekking around remote parts of the world enjoying new cultures and earning a living by working in the Cloud.  Their only requirement is to find somewhere with reasonable connectivity so that they can write their blogs and publish online.
The reality can be very different and the pandemic has forced many people to work from home and thus become a digital nomad.  With the pandemic being a digital nomad has therefore effectively become mainstream.  After several months working from home many have adapted to the lifestyle and found that they enjoy it despite missing the social interactions of office life and dreading their next Zoom call.
A number are, however, taking the next step and recognising that if their location is not central to their role, why not live somewhere they can enjoy a better climate and different lifestyle.  Why pay the costs of a city home if daily commuting is no longer part of the daily slog?  As the Autumn approaches and the risk of a return to some form of lockdown increases is a flat with little or no access to outdoor space really the best place to spend the majority of your day or could there be other options to live somewhere with access to open countryside, a beach or other healthier options with the added benefit of a better climate?
I moved to Javea in Spain a year ago as I could as easily run Expat Network here living as an expat as back in the UK.  I live in a villa with a pool and surrounded by countryside a 5-minute drive out of the town and 10 minutes away from the main bars, restaurants and beaches.
Spain had a particularly rigorous lockdown where we were unable to leave home except for very specific reasons.  Initially only essential workers could leave to work and the only reason you could leave the home was to go to the supermarket or pharmacy, medical emergencies (narrowly interpreted) and other very limited reasons.  Those living in apartments had the same issues as anyone living in a flat in London as they could only look out at the blue skies from their balconies.   With travel to and from Spain subject to varying restrictions at different times there has also been limited scope for friends and family to visit, which has resulted in a less social experience than planned.
Working here has not been without its challenges for me either as the internet speeds in the villa proved too slow to work very effectively (3 to 6 Mbps with regular outages), but a Co:Working office in Javea has given me access to an open plan office with speeds of around 200Mbps to 300Mbps as well as a meeting room where I can host webinars or other online meetings.  Internet options vary significantly in the same area and even in the same street in Spain and it is well worth checking the connectivity before committing to your new temporary or longer-term home.
My co-tenants include a headhunter who decided to move from Singapore to enjoy the lifestyle, climate and lower cost of living in Spain while continuing with most of his old clients.  Another works for a loan finance company based in the UK who is working and living here rather than working from home.  During my time here there have been a number of tenants from different countries who have chosen to work here for a month or two before returning home.
If you plan to try the digital nomad life abroad you should ensure you are clear on the immigration requirements.  If you are moving to an EU country and you are a British citizen you continue to enjoy the right to move to the EU without a visa until the end of the year (see Clock Ticking For Expats To Gain Residence In The EU).  The precise rules for moving after that have not been agreed but will at least match the options of other non-EU citizens.
If you are a non-EU citizen (which includes British citizens from January 2021) you can spend 90 days in 180 in countries in the Schengen zone with a Schengen Visa.  If you wish to stay longer you will need to get a visa depending on your circumstances and which country you are moving to.  For options when moving to Spain (see Visa Options For Non-EU Citizens To Live, Work Or Retire In Spain).  In Spain options include a Non Lucrative Visa, which allows you to work in the country provided you are not earning in Spain and can demonstrate that you can support yourself financially.
Many digital nomads have traditionally travelled on tourist visas to different countries even though they do not generally allow people to work in that country.  Recognising the growing digital nomad trend Estonia recently announced an E-resident visa and Barbados its Welcome to Barbados stamp and Bermuda introduced its One Year Residential Certificate.  These schemes are designed to attract digital nomads and it is likely that other countries will follow.
If, as expected, the trend to working from home becomes a longer term trend beyond the pandemic the temptation to take up the option of spending time as a digital nomad is likely to increase and more people will enjoy the option to work in the sun.  I certainly have no regrets – time for a swim….