Kuwait's Agility breaks ground in Ghana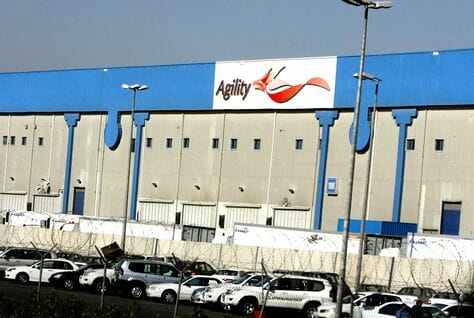 The Kuwait-based logistics company, Agility, has broken ground on the construction of a distribution park in Accra, Ghana on a 40-acre site in the Tema Port Free Trade Zone Enclave.
The Distribution Park, one of a series of logistics hubs that Agility is building across the African continent, will provide international standard logistics infrastructure to local, regional and global companies operating in Ghana, the company said in a statement.
The first phase of the park will be complete and operational in the last quarter of 2015, and when fully occupied will include 100,000 sq m of bonded and non-bonded warehouses with ancillary services.
The company added that the network of Agility Distribution Parks being developed across Africa "will serve the growing requirements of its existing and new customers".
Geoffrey White, Agility CEO Africa said: "Agility is committed to developing a network of quality Distribution Parks in Africa. By providing much needed import and export routes in and out of Africa, Agility Distribution Parks will help companies operate in Africa with the reliable, modern and secure infrastructure they need to grow their business."
Agility Distribution Parks focus on providing power, IT connectivity and security for tenants, creating an international platform from which companies can efficiently operate their businesses.
Agility said it operates its own warehousing and also designs and builds warehouses on its Distribution Parks for third parties to specific individual customer specifications.
White added: "Ghana is an attractive location to launch the network of new Agility Distribution Parks thanks to a long term stable and transparent government, fast growing GDP and increasing prominence as a regional commercial hub in West Africa."
Source: Arabian Business
More Info: http://tinyurl.com/n98gs99