Kier secures £145m projects in Mid-East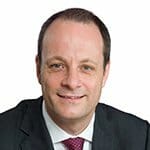 Kier Group has landed over £145m of new construction contracts in the Middle East since the start of 2015.
In Dubai, it has been named preferred bidder for a £100m mixed-use development and two infrastructure contracts totalling £15m as part of a major new leisure park project.
In Saudi Arabia, Kier has won a £30m infrastructure project with a state-owned company in the eastern region.
Work on the projects is expected to begin this month.
Kier chief executive officer Haydn Mursell said: "These international awards are testimony to the strong relationships that we continue to develop with customers in the Middle East and the breadth of construction capability that we can offer customers in this market. These awards further emphasise our continuing strong order book."
The contract wins build on substantial growth in Kier's international business. In the last 12 months it has doubled its revenue and secured other projects in the Middle East for clients in the finance, leisure and education sectors. Schemes include a £105m joint venture for a spa and hotel in Abu Dhabi, an £87m joint venture with Mercury to build a new data centre for a bank in the UAE, the £47m Dubai Parks project and a £26m project for Dubai University.
Source: Constructionindex.com
Link: http://tinyurl.com/nud7uzd