JGC awarded EPCC deal by Petronas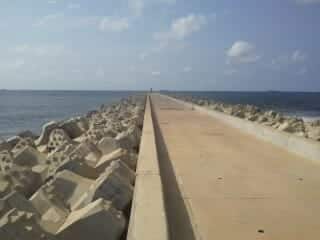 JGC Corporation has been awarded an EPCC contract by Petronas LNG, a wholly-owned subsidiary of Malaysia's PETRONAS.
This engineering, procurement, construction and commissioning contract award is part of the expansion of the Petronas' LNG complex in Bintulu, Sarawak, Malaysia. The contract, valued at approximately 60 billion yen, calls for the EPCC work associated with expansion of LNG storage and shipping facilities at the PLC. The PLC is one of the world's largest LNG production facilities and currently has eight production trains with a combined capacity of 25.7 million tonnes per annum.
The contract received by JGC calls for EPCC work associated with construction of the piping and associated facilities connecting the existing six LNG storage tanks and the seventh new LNG storage tank with the shipping facilities. This includes the piping connecting the LNG rundown lines from the existing LNG trains with the LNG rundown line from the ninth LNG train currently under construction.
JGC has constructed all existing eight trains at PLC since the 1980's, and is currently executing the EPCC work on the ninth train, the company said in a statement.
This project aims to stabilize Malaysia's capacity to export LNG which will in turn help to support the country's continuing economic growth. The project will also be important in helping Japan's energy security, as they currently rely on Malaysia for more than 15% of its total LNG imports.
Source: www.lngworldnews.com
Link:  http://tinyurl.com/pdlg8wj