Investor Visas In The US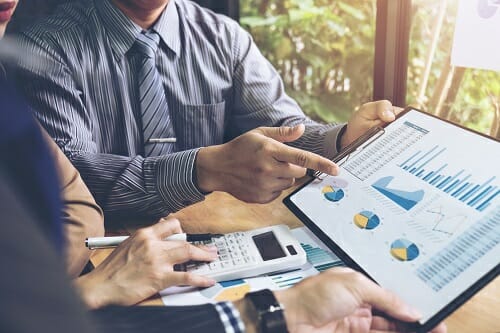 Investor visas are a way for those who are attracted to the USA to gain residency rights.

The world's largest economy offers the allure of the American dream and a wide range of different lifestyles across this vast country. 
There are different options for entrepreneurs wanting to move to America depending on the circumstances and whether you are wanting to move there temporarily or permanently and how much you are able to invest.
E-2 INVESTOR VISA

The E-2 Investor Visa is a visa for those who plan to make a substantial investment in a business in the US. Within six to eight weeks the visa allows the holder to establish a business in the US.
Greenwood, Hanlon & Kendrick point out that many 'wrongly assume that it only applies to aloof millionaires enhancing their investment portfolios across the pond. Instead, the foundations and scope of the E2 visa are much more grounded, allowing entrepreneurs to build and grow small profitable businesses in the United States, reaching an American audience.'
Investment can be in a start-up in the US or can be by buying a majority interest in an existing business.  The investment does not have to be in cash and can be by investing goods, equipment or intellectual property.
An increasingly popular consideration for investors who don't want to build a new business from the ground up, is investing in a pre-existing franchise that gives you the necessary training, support and branding that can often take years to obtain.
By investing in a US franchise and taking an active role in the day-to-day management of the company, you, your spouse and any children under the age of 21 could find that the E-2 Visa an attractive option.
There are a number of requirements for choosing this route that include: the applicant must be a national of a treaty country; a detailed business plan describing how your franchise will be profitable; every franchise is supposed to employ at least two US nationals; and you have an active role in the business
Franchising is huge business in the US and accounts for 18 million jobs, approximately 14% of all private sector employment. The process of investing in a franchise isn't as complicated as many think, but there are a number of steps that will need to be completed for a successful E-2 application.
Understandably you'll need to purchase a franchise in order to fulfil the E-2 Visa requirements, but you should also take into consideration what's best for you, possibly your family and any lifestyle requirements you may have.
You have to find a desirable and qualifying franchise. This stage is arguably the one that takes the most time as you not only have to find available franchising opportunities, but that they're a solid investment and a viable option.
EB-5 IMMIGRANT INVESTOR PROGRAM
The US Citizenship and Immigration Service (USCIS) administers the EB-5 Program.  The EB-5 gives entrepreneurs (as well as their spouses and unmarried children under 21) a green card (permanent residence).  In order to qualify:
Make an investment in a commercial enterprise in the US; and
Plan to create or preserve 10 permanent full-time jobs for qualified US workers.
The amount to be invested is currently at least $1million unless it is in a Targeted Employment Area (high unemployment or rural area) where the minimum qualifying investment is $500,000.  There are, however, provisions currently being considered which might increase this minimum significantly.  The investment can be in cash, equipment, inventory, other tangible property, cash equivalents or secured indebtedness.  The security must not be on the assets of the new commercial enterprise.
The jobs must be created directly within the enterprise or indirectly outside as a result of the enterprise.  If the investment is in a troubled business (one which has been in existence for at least two years and has made a net loss during the 12 or 24 month period prior to priority date on the form 1-526) the EB-5 may rely on job maintenance.
There is a significant backlog for the EB-5 Program and many have to wait for several years before they are eligible for permanent residence.  In addition investors must do what is necessary to remove the conditions on the conditional permanent residence within two years.  This is generally used to ensure that the enterprise is successful.
Given the challenges of obtaining an EB-5 it is worth considering other options:
EB-1A Extraordinary Ability – There is no backlog and this petition qualifies for premium processing, which means USCIS will issue a decision within 15 days from filing. USCIS will judge an application as being 'extraordinary' if you can demonstrate that you meet three of the listed ten criteria.
EB-2 – National Interest Waiver – Jobs that qualify for a national interest waiver are not defined by statute, national interest waivers are usually granted to those who have exceptional ability and whose employment in the United States would greatly benefit the nation. The national interest might include job creation or macroeconomic value.
EB-1C  Multinational Manager/Executive – You must have been employed outside the United States in the 3 years preceding the petition for at least 1 year by a firm or corporation and you must be seeking to enter the United States to continue service to that firm or organization. Your employment must have been outside the United States in a managerial or executive capacity and with the same employer, an affiliate, or a subsidiary of the employer.