Ideal Ways To Stay Connected To Home When Moving Abroad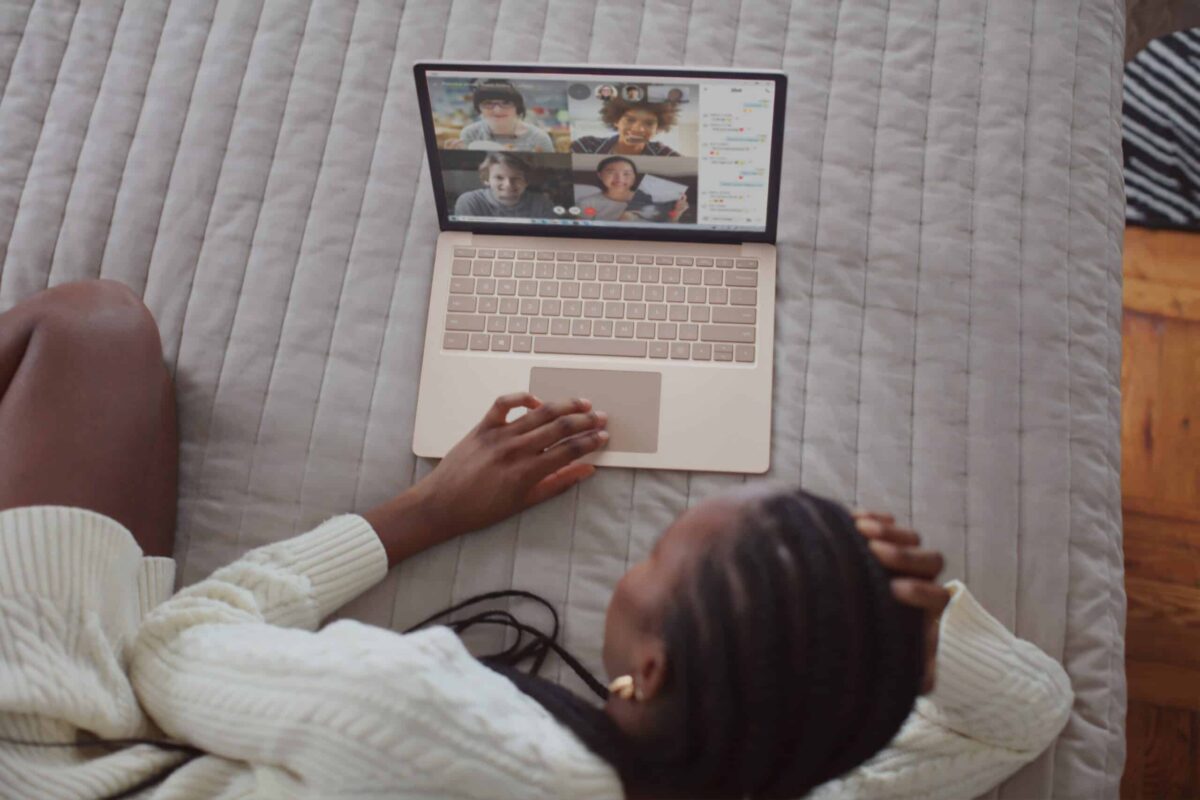 Deciding to up sticks and move to another country isn't a decision that many people take lightly. The prospect of leaving friends and family behind gives us food for thought and is typically the deciding factor between going or staying. How do you stay connected to home when moving abroad?
Given the opportunity, however, moving away is hard to turn down for career progression and the chance to try something new. But, there are ways you can stay connected to your home country and loved ones while moving abroad. Here are some of our suggestions for having your cake and eating it as an expat.
Following digital trends
There is no denying that the world is more connected than ever thanks to the internet and video calling capabilities. It now means you can be in the same room as someone while actually being on the other side of the planet. This is a perfect communication tool for expats because it allows folks to engage in regular video calls with their friends and family.
Video calling creates social benefits such as reduced feelings of loneliness and stronger relationships. Face to face interaction allows you to properly communicate with people, using common visual clues like body language and facial expressions to better gauge the conversation. This is something that can be lost through simple phone calls or regular text conversations.
Staying connected
Video calling allows expats to maintain close connections with those who are important to them, ensuring they remain part of each other's lives. In years gone by, you might only speak to long-distance relatives once in a blue moon, or maybe communicate by letters, but now they are instantly accessible.
It's almost like being in their home, catching up over a cup of tea; just like you would if you stopped by in the flesh. Video calling allows both parties to be welcomed into the other's home, making the relationship feel normal despite the distance.
Sharing your new life with those back home
In a similar vein to video calling, social media has become essential for remaining connected to home when you move abroad. Posting regular updates on social media allows your loved ones back home and around the world to follow your new life.
With the average user spending 145 minutes per day on social media, and an estimated 57% of the world's population using social networking, it's easy to stay in touch. Sharing images of your life is a large part of what made social media such a huge success in its infancy and it remains a core element today. Being able to easily share moments from your life with your followers, and seeing their updates too, allows that connection to remain.
It's all too easy to let a connection slip away due to the distance, but social media helps keep it intact. You may worry that you are bragging about your new life. It's not really the case, and the people most interested in those updates will be those closest to you.
Choosing the right living location
If you're looking to remain connected to your home when moving abroad then it's important to think about where you live. For regular trips home then it's a good idea to position yourself close to an airport or transport hub.
You may also be looking to host friends and family on the regular, so living by these transport hubs makes things easier for all concerned. Being able to just hop onto a plane or train makes travel feel less like a chore which may prevent you from doing it.
Overcoming travel obstacles
Considering that travel restrictions remain for many countries, making things as easy as possible counts. From covid testing to passenger locator forms and dealing with visas following the fallout from Brexit, there are a lot of things to consider.
Fit to Fly covid testing company, TestnGo, says, "When travelling abroad you must be tested in order to travel, not only that you must be tested whilst at your destination before you come home (if unvaccinated) and then again when you get back to the UK". With so much to think about already, finding a home within an hour of a major transport hub can make all the difference.
Finding a property to accommodate guests
The location of your new overseas home is important but so is the type of property if you are looking to keep a strong connection to home. When you have people from back home coming to visit, it's better if they stay with you. Shipping them off to a hotel means you miss out on falling back into familiar and easy conversations, for example, while sitting together over breakfast.
Looking for a home with a spare room and nice area for hosting is ideal for welcoming family and friends to stay. Experts at Homes say, "The more open your home's floor plan, the more flexibility you'll have in creating seating arrangements, tables, and a buffet".
If you have moved to the sunshine then outdoor space for alfresco dining and entertaining is a must. When reconnecting with people from back home it's easy to reminisce about fun times in the past but it's important to make new memories together too. Having an accommodating home can do just that.
Long-distance relationships
One of the toughest decisions when moving abroad is how it will impact your relationship with your significant other. They may not be able to find work that quickly, or perhaps they have a job they love at home.
Importantly, communication is key to maintaining a strong relationship. It's important to convey how you feel, the way you think things are going, and what concerns either of you may have. Finding your feet may take some trial and error but it's important to remain open and honest about your feelings throughout.
Enjoy shared activities
Once again, the internet is going to be your friend for maintaining a long-distance relationship. It allows for regular face to face contact and creates an opportunity for shared activities. For instance, you could cook the same meal together, following the same recipe while video calling throughout.
You can also enjoy watch parties for movies and TV shows where you both watch along in sync and discuss what's happening together. All you need is a bucket of popcorn and it's almost like a regular movie night.
Don't forget about yourself
Of course, you want to remain close to your loved ones but it's important to consider your happiness. People back home won't be living vicariously through you, just like you won't be doing the same through them.
Make sure you go out and have a blast in your new surroundings, otherwise you may never settle and eventually living abroad will fail. You can attain a real sense of belonging and pride in making your move when you become part of your new community. Sharing your day-to-day activities with friends afterwards gives you plenty to discuss.
Aim for no regrets when moving away
Ultimately, you probably had your reasons for moving abroad so don't neglect them. Over 750 million people claim they would migrate if they could, which is why if given the opportunity it's worth taking the risk to move abroad. But remember, finding a balance between keeping the connection to home and enjoying your new life is important for your happiness.