How To Stay Healthy During Your Internship Abroad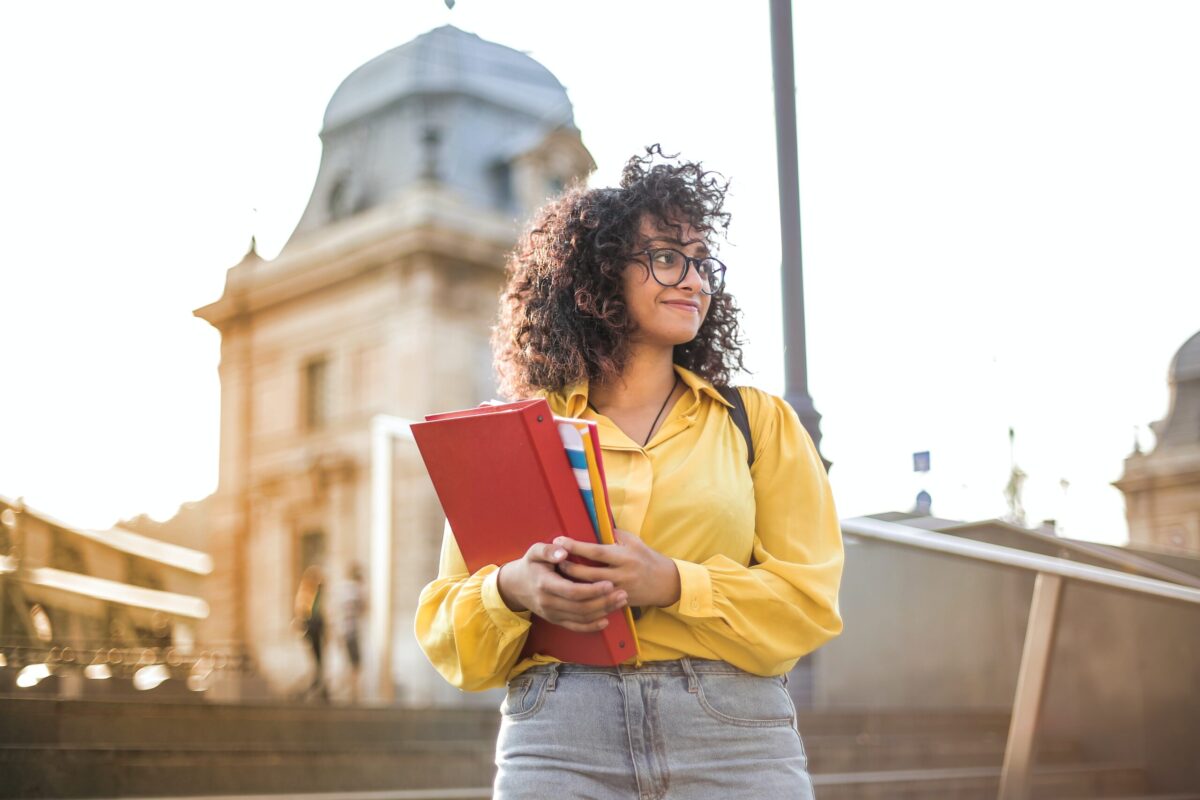 Having an internship abroad can be so rewarding! Not only will you have the opportunity to learn from some of the best experts in the field, but you will also have the opportunity to meet new people and immerse in a completely different culture than yours. These new experiences will enrich your life in many ways.
However, being away from home and everything you are familiar with might also be stressful for your mind and body. You may be working and studying all day and thus not have time or motivation to exercise and eat healthily. Don't worry – this happens to the best. Today, we will talk about ways to stay healthy during your internship abroad. So, if you want to know how to be a happy and healthy intern abroad, keep on reading.
Eat Food That is Good for You
As previously mentioned, there are many benefits of doing an internship abroad. But, sometimes, those benefits will interfere with your healthy lifestyle. For instance, there will be days when you can't find the time to cook at home and be forced to eat something on the go. And, we all know that that something is always fast food. This is okay, but only if you do it occasionally and not regularly. Eating junk food all the time will only lead to obesity and various diseases.
Thus, if you want to stay healthy doing your internship abroad, try to avoid processed foods and focus on wholesome and nourishing foods. These are foods such as fresh fruits and vegetables, meats, dairy products, lentils, beans, seeds, etc. Moreover, if you don't have much time to cook, learn how to meal prep in advance, as this will keep you healthy and save you time, energy, and money during your week.
Exercise Daily
This one goes without saying – if you want to stay healthy during your internship abroad, that is, you must exercise if you're going to stay fit no matter where you are. You should do some kind of exercise every day to be healthy now and in the future. Of course, this doesn't mean that you must go to the gym every day and work out. It means doing any kind of activity – walking, running, stretching, yoga, etc. Even walking to your class or office can be an exercise.
Moreover, daily exercising can also be free. You don't need any gym memberships and equipment, you don't need special shoes and clothes, and you don't need any props. All you need is the power of will to find some video of people doing cardio, for example, and follow it. Cardio exercises can help you stay in shape easily. Likewise, you can find some videos of experts doing stretches, yoga, or even boxing – find something you like, and you will be more motivated to do it. If you want to set up a gym in your apartment, moving and storage experts at Professional Movers Ottawa recommend renting a short-term storage unit. It can help you keep your things near while keeping your home uncluttered.
Put on Your Walking Shoes
We said that even walking could be beneficial when trying to stay healthy during your internship abroad. So, put on your walking shoes and start walking. Spend at least an hour a day walking, hiking, running, etc. Try to plan your internship in advance for this, if possible. It would do you good to walk every day from your home to your office or campus and then back. This way, you will not even notice you are working out.
And, don't underestimate the power of simple walking. Walking increases your heart health, lowers the risks of having many diseases, helps you stay fit, and makes you feel happy.
Meet New People
If you exercise and have adopted healthy eating tips, then you are on your way to being happy and healthy in the new country. But to have the right nutrition and stay physically active isn't enough – you also need to be in a good place mentally. Being an intern abroad will be stressful, and if you ignore your mental health, many things can go wrong (you may start to feel lonely, anxious, and even depressed). Luckily, there is an easy way to avoid this. All you have to do is socialize – meet new people and spend time with them doing whatever you are fond of. Socializing and mental health are closely related – socializing lightens your mood, promotes a sense of safety and security, etc.
Thus, make an effort to meet people around you. Yes, this may be hard at first, but don't let the fact that you are a foreigner stop you from reaching out. Once you do, you will see how much locals love foreigners – they will love spending time with you and give you an insight into their culture, and maybe even help you learn the language better. Meeting new people can even make your relocation easier, as you will have friends to offer you support and keep you going while far from home.
Stay in Touch
One way to make the most out of your internship abroad is to meet new people who will keep you company in the new city (country, or even continent). But, just because you have the opportunity to meet new people doesn't mean that you should forget about your friends and family members back home. Staying in touch with your loved ones is going to be very beneficial, especially when you arrive at your new home. You will feel lonely and nostalgic, which will disturb your mental health. Don't allow that to happen – take advantage of the age of technology. Your loved ones are just a click away, so call them whenever you have the time. You will be surprised at how much that can help you when you feel down.
Final Thoughts
As you have seen, there are many ways you can stay healthy during your internship abroad. We mentioned the most important ones – eating well, exercising, meeting new people, and staying in touch with your loved ones back at home. Everybody has time to devote to these things. And, of course, don't forget to pay attention to your sleep, stress levels, hydration, etc. Try to lead a healthy lifestyle as much as you can, and your body and mind will reward you.