How To Ship A Car When Moving Overseas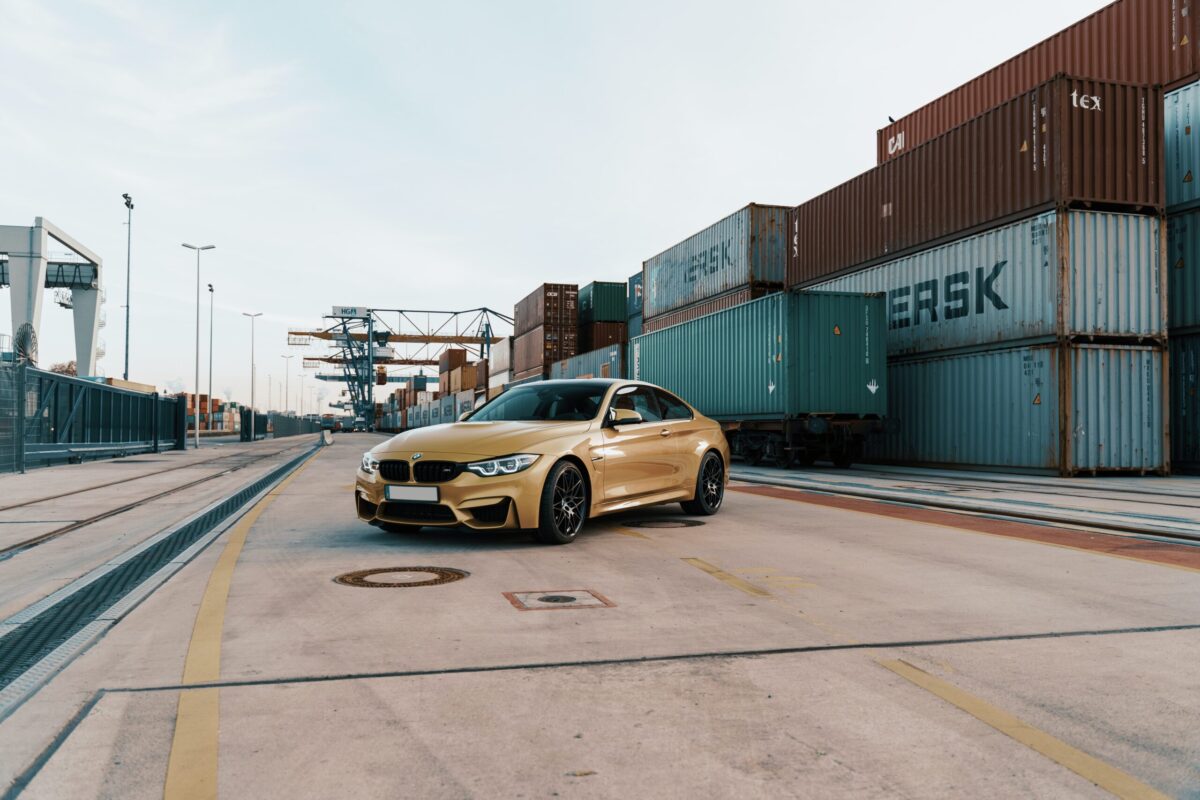 After months of planning, you're finally ready to move overseas. After spending hours figuring out visas and ensuring you have what you need when you arrive at your new home, there's only one more task to complete:  Shipping your car.  Unfortunately, it is more complicated to ship a car when moving overseas than shipping one across the country. That's why this guide can show you how to do it safely.
Step No. 1 – Find the Right Auto Transport Company
Attempting to ship your vehicle overseas alone requires a lot of work. You have to deal with the logistics of getting your car to a port or air carrier, in addition to booking drop-off and pick-up times. Add the need to get your car through customs and you can see why working with an auto transport company, such as A1 Autotransport, is a more desirable option.
When searching for the right transportation company, keep the following in mind:
Any company you choose should have a USDOT number or an MC/MX number. These numbers certify that the company is licensed to operate the commercial vehicles used to transport your car. You can check a carrier's credentials using the Federal Motor Carrier Safety Administration's (FMCSA) Company Snapshot
Don't be afraid of doing a little research before making your choice. Gather plenty of quotes and read online reviews to confirm you're working with the right company. A little time spent on research can save you money later.
Ask questions when you speak to your potential carrier. Find out about the insurance status and the information they need to have filed with the FMCSA. Be wary of any company that doesn't freely hand this information to you.
Check the shipping company's website to confirm it has a track record of overseas shipping. Ideally, you'll see customer reviews, testimonials, and plenty of information about the carrier's experience in this area.
Step No. 2 – Prepare the Appropriate Documents
You need to get your car past American customs at the start of the journey and through the customs agency at your final destination. While each country has different requirements for allowing a car across its borders, which you must research, the following documents are the ones that most require:
Your car's insurance papers.
The original title and registration documents.
A notarized bill of sale proving that you own the vehicle.
Identification documents, such as a driver's license or passport, that prove your identity.
Any documents demonstrating that you've paid sales tax and similar taxes for the vehicle.
The requirements change slightly if you're shipping a vehicle that you don't own. For example, you need to present an original Power of Attorney document if you're shipping the vehicle on behalf of someone else. You may also need to provide a Lien Holder document if a third party owns your car. The latter situation applies mainly to those who've financed their cars and haven't fully repaid the loan.
Step No. 3 – Get Marine Insurance
Any auto carrier worth its salt should offer liability insurance to cover your vehicle during on-road transit. If the company doesn't it shouldn't be on your shortlist of potential providers. However, most carriers don't offer marine insurance as standard.
Marine insurance covers your vehicle during transport between ports. While it's not required to ship your car via sea, it's a good idea to purchase this coverage. It protects you against any loss or damage that occurs to your car when it's being loaded and unloaded. You have the choice between three types of marine insurance:
Cargo Clause A
Cargo Clause B
Cargo Clause C
Cargo Clause A offers the best coverage for loss or damage, though it costs more than B or C. It's also worth noting that marine insurance doesn't cover your car for any damage that occurs when it's waiting in shipping lines.
Step No. 4 – Inspect Your Vehicle
Once you've scheduled shipping dates, you'll hopefully have some time to give your car a thorough inspection before it's transported. This inspection is crucial because it allows you to document your car's condition before you hand it over to a shipping company.
Take photographs of the car's interior and exterior, ideally while making written notes of any damage or issues the car currently has. This documentation serves as your evidence if you need to make an insurance claim for damages later.
It's also a good idea to take your vehicle to a mechanic for inspection. Doing so could help you find hidden issues, such as leaks, and fix them before shipping. Note that some shipping companies charge extra if your vehicle has a leak that damages their equipment. Many also charge more if you ship an inoperable vehicle.
Step No. 5 – Prepare the Car for Shipping
Once you've completed your inspection, your last step is to prepare your vehicle for shipping. Removing any loose or personal items is your priority. Loose items can bounce around inside a vehicle, leading to internal damages for which your shipping company isn't responsible. Remove or secure any loose items, such as any tools in the trunk, before handing your vehicle over.
When it comes to personal items, always remove them. Shipping companies don't insure against loss or theft of personal items inside a vehicle. If you have anything of value in your car that you don't want to lose, make sure it isn't in the car when your shipping company arrives to pick the vehicle up.
Lessen the Moving Burden
While shipping a car overseas without the help of an auto shipping company is possible, it's not recommended. With the right company, you can get all of the information you need to ensure you can easily take receipt of your car at its destination. Good shipping companies will also help you deal with the various customs and logistical issues you will encounter when transporting a car overseas.
Beyond finding the right shipping company, transporting your vehicle is all about preparation. Make sure you have the required documents in hand when you arrive at your destination. Insure your car so you're covered if it gets damaged during transit. Finally, document your car's current condition and remove loose or personal items before shipping. By following these steps, your vehicle should arrive at its destination safely and securely.