How To Set Up A Small Business In America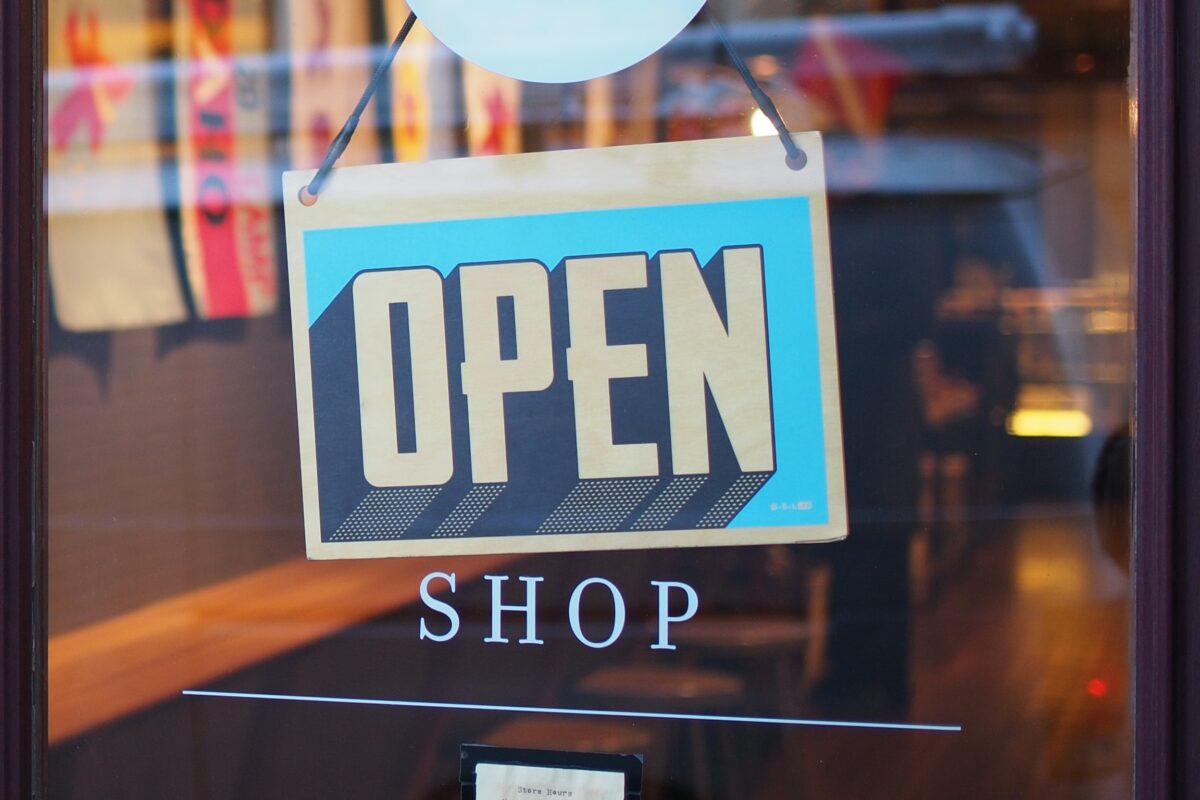 Over the last few years, there has been an increased awareness about the need for people to be in control of their professional lives. The Covid-19 virus outbreak and the lockdown that ensued served to remind people that they must pay attention to being their own bosses.
When studying the effect of the lockdown on the global economy, the World Economic Forum reported that approximately 114 million people lost their jobs in 2020 alone, accounting for over $3.7 trillion dollars in lost labor income.
As a result, many individuals began setting up their own businesses to cushion the effect of being put out of a job. The Census Bureau reported that more than 4.4 million new businesses were created in America in 2020 alone; much more than the number of small businesses that have ever been created in the States in a single year.
Apparently, people are beginning to see the value of setting up their own businesses and the certainty associated with being your own boss. Regardless, setting up your business in America isn't a walk in the park, as you would need a lot of grit and commitment to make this work.
In this article, we'll go over everything you need to know and have if you want to successfully set up your business in America.
Things you should know as you try to set up your business in America
The amount of time and resources that would go into setting up your small business in America is completely dependent on a number of factors. Some of these factors include the type of business you want to set up (offline or online business), need of funding, and whether or not you'd need a physical office space. You're most likely going to spend less time on setting your business up in America if you've settled these factors.
The U.S Small Business Administration was set up by the American government in 1953 to serve intending small businesses. They counsel, assist, and help small businesses get registered and approved to function as independent entities recognized by the state.
You can set up and successfully run a small business in America, even if you are not an American citizen. As an immigrant, you can set up your small business if you follow through all the processes. One of the core activities you must carry out as an American immigrant is to obtain your visa. Here are a few ways to obtain a Visa as you try to immigrate to America and set up a business.
A. You don't need just any type of visa. You need an E-2 Visa, which is a Visa option for business owners in America who wish to start a company they want to develop and be on grounds to oversee.
B. Details on how you can access this visa may vary according to location, but generally, to get an E-2 Visa, you would have to apply for it. For a successful application, you need some documents including;
Relevant details that show that the business you want to set up meets the standards of the American law.
Nonimmigrant visa application and nonimmigrant treaty trader/investor application.
A copy of a valid passport with at least 1 blank page.
2 identical color IDs.
Your CV.
A detailed business plan which highlights how allowing you to run a business uninterrupted in the society would benefit all parties involved.
All evidence of payment and remittances to US banks.
Your financial statement, for credibility assessment.
When you have assembled these documents, you are ready to apply for your E-2 Visa. Please check in with the American embassy in your country for more specific details on how to apply for this Visa type.
4. Inasmuch as you can set up a small business in America, the prevailing laws of the state you want to set the business up in will determine how successful the project will be. Also, the type of business you're seeking to set up will determine whether you'd be needing a lot of licenses, registrations, and permits to carry on with your business activities.
Documents you need to have before trying to set up a business in America
If you plan to effortlessly set up a small business in America, here are some of the documents you need to make it a successful exercise.
Business Plan.
Social Security Number/Taxpayer Identification Number.
A copy of your National Identity Card.
Certificate of Incorporation/Article of Incorporation (depending on the type and size of the business you want to set up).
A functional working visa, especially if you intend to be on-ground, supervising the business and making sure that everything moves according to plan.
Partnership agreements (if your business is a partnership).
Industry Licenses and Business Permits.
How to set up your small business in America
Now that you've assembled all the documents you need to make this work, it's time to get down to the actual part of setting up your small business in America.
Here are the steps you should take.
Study your markets and industry
Except your business is a charitable organization, it's necessary that you take this step seriously. If you're getting into business for the monetary aspect of things, you need to critically look at the market and discover if there's a need for the business.
One simple way to achieve this is by profiling already successful businesses/organizations in the niche you want to dominate. Are these businesses able to generate consistent revenue from their operations? Do they have customers who delight in their products and/or services? Are they thriving in the market already?
If you've answered these questions in the affirmative, it may mean that yours is a viable idea that you can create a business around. If not? You may want to rethink the idea.
Determine the business model that suits your current organizational objectives
Now that you've conducted a test run on your business idea, it's time for you to create a business model that would move you towards the achievement of the goal for which you have set up your business.
At this stage, you want to take a look at the business idea you've now validated and ask yourself questions like:
A. Would this business perform better as an online or offline business, or as a combination of both?
B. Am I currently well equipped to manage this business effectively, or would I need to outsource extra hands to manage the venture for me?
C. How would I connect with paying customers and consistently bringing in profits for this business I am about to set up?
D. What's the extent of competition in this industry? How do I intend to beat the competition and make mine a memorable brand that customers would love to come back to again?
Answering these questions critically would help you to develop a business model that would move you toward the achievement of the goals you've set for your small business. Remember, if your business is a partnership, you want to make this an interactive session with all partners/stakeholders.
This is where you draft your Business Plan
A business plan is simply a document that explicitly discusses all important information about your business, including the structure and how you intend to run and grow your business. It also contains vital information collected from stage 1 of the business registration exercise. In addition, a well-written/comprehensive business plan is necessary if you want to access external funding for your business.
If you aren't quite sure how to get this done, you may need the services of a professional business plan developer/writer to help you get on with this.
Figure out where the money is going to come from
For a while, your business may not be a money-spinning venture that would make you constant 7-figures on a monthly basis. Making plans for where and how you'd get money to keep your business afloat until it gets off the ground is a necessary part of setting up a small business in America.
Would you be dipping your hands into your personal pockets? Would you be obtaining help from friends and family? Would you be sponsoring your business with the salary from your 9-5 job? Or would you look for funding opportunities like loans and grants?
Defining this would tell you the direction you should channel your energies toward.
Settle other necessary business details.
Now that you've figured out the money inflow, there are other details you need to figure out as well. Some of them include:
A. Pick out a suitable business name.
When doing this, please ensure that (for maximum visibility) you pick a name that reflects the core activities you carry out in your business/what your business truly represents.
B. Pick a suitable business location.
Ensure that the location you have picked out is conducive for the type of business you want to run. If possible, this is a great place to enlist the services of a legal counsel. Your legal counsel is vested with the responsibility of letting you in on the entire scope of setting up your business in that physical location: the pros and the cons. Consider the state tax rates, your possible revenue streams (per location), and the options available for expansion.
C. Select a suitable business structure.
Would you want to run a one-man show (like a sole-proprietorship), a partnership, or an LLC? Choosing a suitable business structure is a critical stage of setting up a small business in America that you should pay close attention to. This is because the structure you choose will affect everything about your business moving forward, including the amount of money you'd spend on taxes, personal liability, and how the state interacts with your business.
Register your business
This is another important step you must take if you want to build a business that's strong and remains profitable over time. Business registration on a federal level is compulsory. Depending on your state and the nature of the business you're running, you may need to complete a state government registration as well.
Consult with state laws to determine if this applies to your business.
Sort out your Tax Identification Number
Obtaining your Tax Identification Number (TIN/Employer Identification Number – EIN) is important if you want to set up a business that's independent of you. This is because you would need this number to carry out many activities like opening up a business bank account, paying taxes, and sorting out your government and state financial obligations.
Some states in America would require that you get a tax Identification as well. Your tax ID is a 9-digit number used by the Internal Revenue Service (IRS) to track businesses and ensure all tax returns are filed as and when due. For the record, your Tax ID Number (TIN) must be on all your tax returns. Filing your tax returns, on the other hand, becomes non-negotiable once yours is a registered business.
Obtain all licenses, permits, and approvals needed to run your business
This is one of the most important aspects of the legal work you must do if you want your business to run uninterrupted. There aren't really any specific licenses and permits we can tell you to obtain here.
However, it's necessary that you consider your industry, state, and the nature of the business you run when trying to obtain your permits. If it would make things easier for you, enlist the services of a legal counsel that's worth their salt. With one on your side, you can figure out the exact licences you need to have before you open up your doors.
Make it easy for customers to pay for your products and services
You've gone through so much hassle to set up your small business in America. If customers find it difficult to exchange their money for your products/services, that would contradict the reason for which you set up your small business, which is to make profits.
An effective way to make this happen is by setting up a business account and leaving your account details at every customer touch point. If you sell online, leave your account details on your website/store so that your customers can pay for your products at any time. Enabling online payments and using merchant accounts can also help expand your options at this stage.
Another viable option would be to use point of sale devices to accept payments from customers who'd rather pay with their cards. More options for accepting payments would eventually translate to more revenue for your business.
Open up your doors
After all the stress you've gone through, you've arrived at the part where you get to open the doors up to your customers. This is where you start selling your products and services in exchange for money.
Remember to follow through state and federal guidelines for doing business, and also to always file your tax returns, renew your licenses, and stay away from legal trouble.
Summary
Setting up a small business in America isn't a walk in the park. However, if you follow through the 10 steps we've discussed in this article, you should be able to achieve your target of setting up a small business that's profitable and meets the needs of your customers.
Remember, having multiple ways of collecting payments from your customers is vital if you want to constantly make more profits every month.
Payment Cloud provides you with an easy way to accept payments from customers who prefer to pay you on the spot, physically. For a detailed breakdown of how this merchant account works and how you can use it to automate your cash reception process, visit payment cloud review | CPO