How To Nail The Video Interview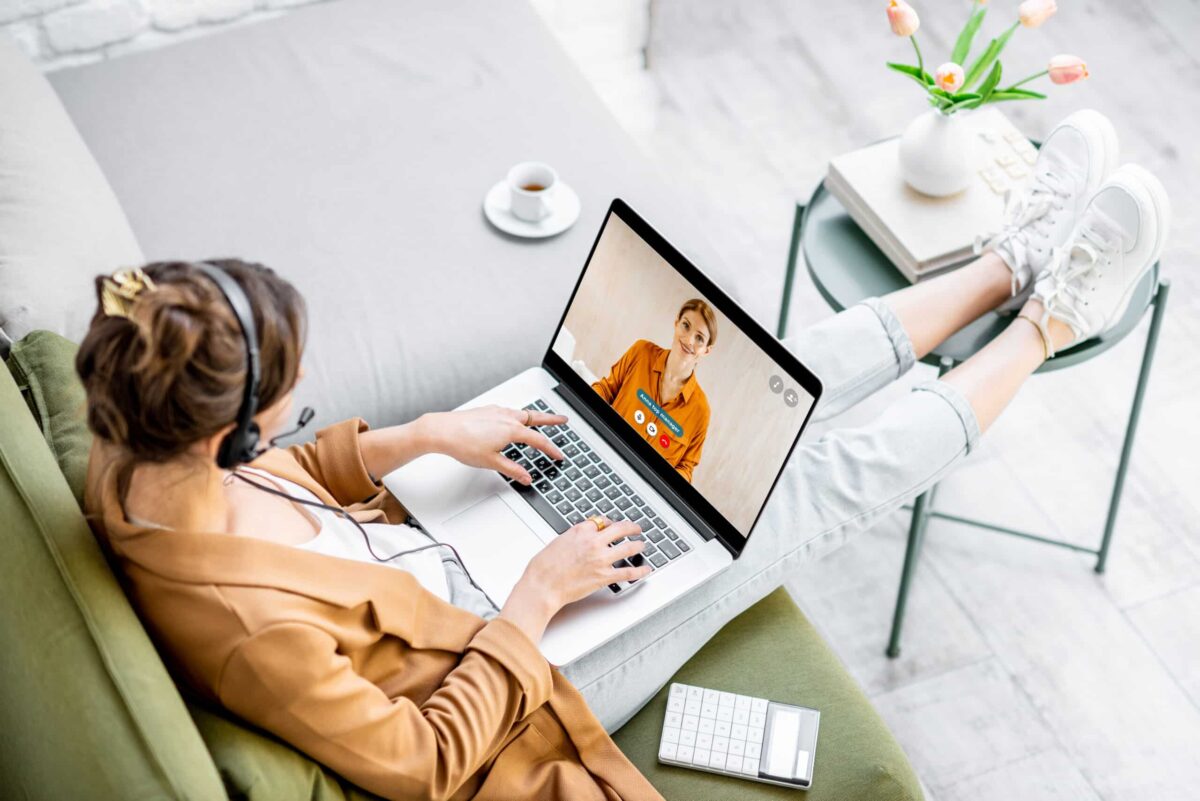 Technology and connectivity are a gift to the modern day expat, presenting them with a way of communicating globally – regardless of their geographical location. And, with video interviews now being carried out by almost 80% of employers thanks to the pandemic and implementation of lockdown restrictions, global job seekers now have more opportunity than ever to get a foot in the door of roles beyond their geographical location.
by Written exclusivley for Expat Network Andrew Fennell, founder and director of Job Description Library and StandOut CV
In this article, we look at five secrets to nailing a video interview, to ensure you overcome the common obstacles and land the job you want.
Cover the basics
If you're interviewing for a job via video, employers will expect you to be just as prepared as if you were interviewing face-to-face. One of the best things you can do is adequate research into the market, the locality, and the company itself. Being well equipped to answer the question "Why do you want to work for us?" is one of the best things you can do to stand out from your competitors and will solidify the interest you have in a role beyond its ability to pay the bills.
Prepare your Technology
From microphones to internet connection and different time zones, there is nothing worse than one or other party having unresolved technical difficulties midway through an interview – or even simply not turning up at the right time. Have a contingency plan and a phone number for a conference call in the case of and connection, test all your equipment in advance to make sure it is operating effectively, and double check the meeting time to be sure you know exactly when you need to be logging on.
Prepare your Surroundings
You don't have to conduct the interview from a formal office setting but presenting some kind of professional and organised backdrop is a fundamental part to creating a top level first impression. You want a setting which shows you are serious about the interview and which will not detract attention from you and what you are saying – keeping it as plain and simple as possible, with minimal background noise. Allow yourself to shine!
Practice communicating via video
Practice makes perfect and adjusting to the right level of eye contact and knowing how close to the camera to sit can be difficult when relying on video. Interviews are stressful enough without giving yourself the stress of adjusting on the day in front of the interview panel, so practice in advance to ensure you are as comfortable as possible with the process.
Ask plenty of questions
To ensure you nail the interview, always be ready for when the interviewer turns the tables and asks if you have any questions for them. Always have a question ready – no matter what it is – as this show interest and a willingness to integrate yourself further into the company culture. When in doubt, some good options include asking about progression opportunities, working flexibility, and the team dynamic / environments.
Video interviews are a blessing in disguise for those seeking a job in one location while they find themselves somewhere else. Covid-19 may have been the spark that put video interviews on the map, but we anticipate they will continue well beyond the pandemic, presenting advantages which tie in well with the values of remote working and online conference meetings.