How To Meet New People In NYC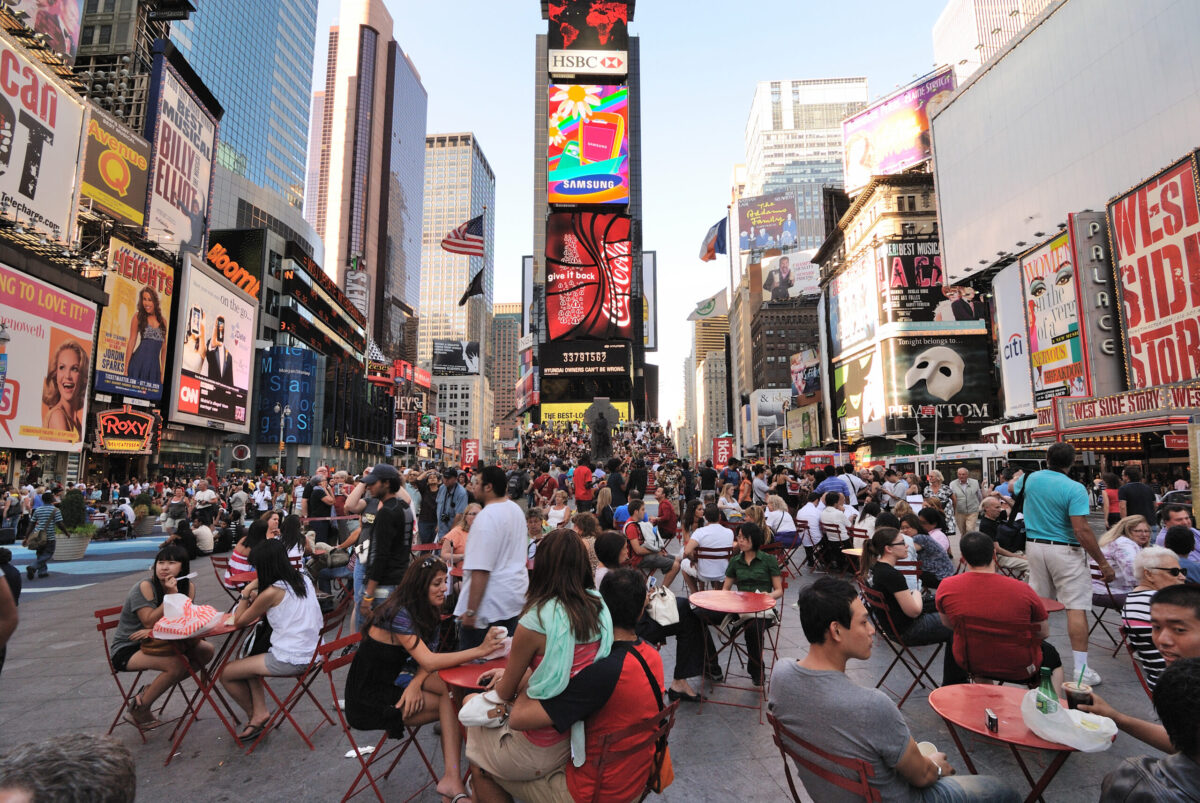 8.6 million people live in New York City, and most of them seem to be rushing through the streets without time or desire to have a chat with someone new. However, a city with that many people is abundant in places where you can meet new friends. It's no wonder this city is one of the best in the U.S. for expats, and therefore newcomers.
Here is a list of places to meet new people in NYC. You will find something to your liking and meet people who share your interests along the way.
Where to meet new people in NYC?
Moving somewhere entirely new comes with numerous challenges. From organizing the relocation, settling in NYC, finding storage for the seasonal things you don't need all year round, the journey can quickly start to feel overwhelming but lonely too.
However, right after the move is the perfect time to start researching all the sites and possibilities to build friendships in New York City. Here are some of our top recommendations.
Shared interests can mean instant connection.
Use popular meeting apps.
Go out and become a regular at a place of your liking.
Neighbors and co-workers make good friends.
Common interests
The most effortless friendships are with the people you share interests with. So, once you find something you enjoy doing, seek some clubs in the neighborhood, so you can enjoy doing that in the company of others. Here's what we have in mind.
Visit local happenings
There are numerous fun local events to attend in NYC (some are free, others might not be). However, this is a perfect opportunity to meet people in person. The most common events include art openings, happy hours, food and wine tastings, etc.
Become a private social club member
If you are an extrovert, this might be an excellent option for you. Joining a social club involves dinners, cocktail parties, and hosting gatherings with friends, clients, and co-workers.
Some of the more traditional social clubs in NYC are National Arts Club, Union Club, and The Players Club. The newer, more modern ones are Parlor NYC and SoHo House.
However, keep in mind that joining such a club won't come easy or cheap. Initial fees to join such a club start at around $1000 annually.
Enroll in a class
Whatever you might want to learn, be sure New York City has it. Also, with learning comes exposure to new people. From dance lessons to language classes, living in New York City has plentiful opportunities for learning and trying out new things.
If you've always dreamt of becoming a perfect baker or mastering Italian or French, you'll indeed find a class in the Big Apple. Additionally, you will meet people with the same interests.
Volunteering
Another great option for becoming a part of the community, giving back, and building your spirits is to start volunteering. You will not only be helping your local community, but you will also be putting yourself in the perfect position to meet new people in NYC.
Start with finding a cause you care about and attend one session. If you choose the same slot each week, chances are you will end up volunteering with more or less the same people.
Gym and fitness groups
You might not be looking your best while at the gym, but you'll have a shared interest with the people you meet. You will come across people who have a passion for staying physically fit and exchange experiences, tips, and tricks. It would be good to arrive early and hang at the juice bar or stay after your workout, if you have the time. Both options are great opportunities to create new friendships in NYC.
Furthermore, if you are a fan of cycling or running, many groups are glad to welcome new faces.
Meeting apps
Another magnificent tool that connects people easily is social media. You can utilize your Facebook or Instagram profile by joining pages that focus on meeting new people.
Additionally, you can check out some of the famous meeting apps.
Meetup focuses on events, like putting up together a sports team, joining book clubs, or attending happy hours.
Skout uses your GPS to track people nearby. Then, you can chat and exchange photographs.
Meetme is a social network platform with a live chat and a chance to go live and create a live video.
Bumble BFF matches you with people who are looking for a best friend.
Go out and become a regular
Going out alone isn't something to be afraid of. You can start having experiences on your own, like finally eating at the restaurant you've been dying to visit or seeing a show.
Another way is to explore your neighborhood and find a place you feel comfortable. The more regular you become, the bigger chances are to meet other regular g uests who might surprise you with their friendliness.
Say 'yes' more often to your co-workers and neighbors
Friendships tend to blossom when you least expect them to. You can casually start a conversation in the hallway, which might end up being the beginning of a friendship.
Additionally, if you get invited somewhere by your co-workers or neighbors, make sure you accept the offer. Friendships are built by experiences you share with other people. Even if you don't feel like going, the experience you will have might be important. So, make a deal with yourself to accept two out of three social invites. This way, you won't completely miss all the fun but will still have time to be on your own when you don't feel like socializing.
Final thoughts
Finally, you can see that New Your City hasn't a shortage of people to meet and places to go. Even though building new friendships might seem like a big task, it will immensely help when you feel lonely and homesick. Also, you can go at your own pace when starting to meet new people in NYC. The key is to enjoy the process and be open to new insights, experiences, and possibilities.