How To Maintain A Healthy Lifestyle While Working In Vietnam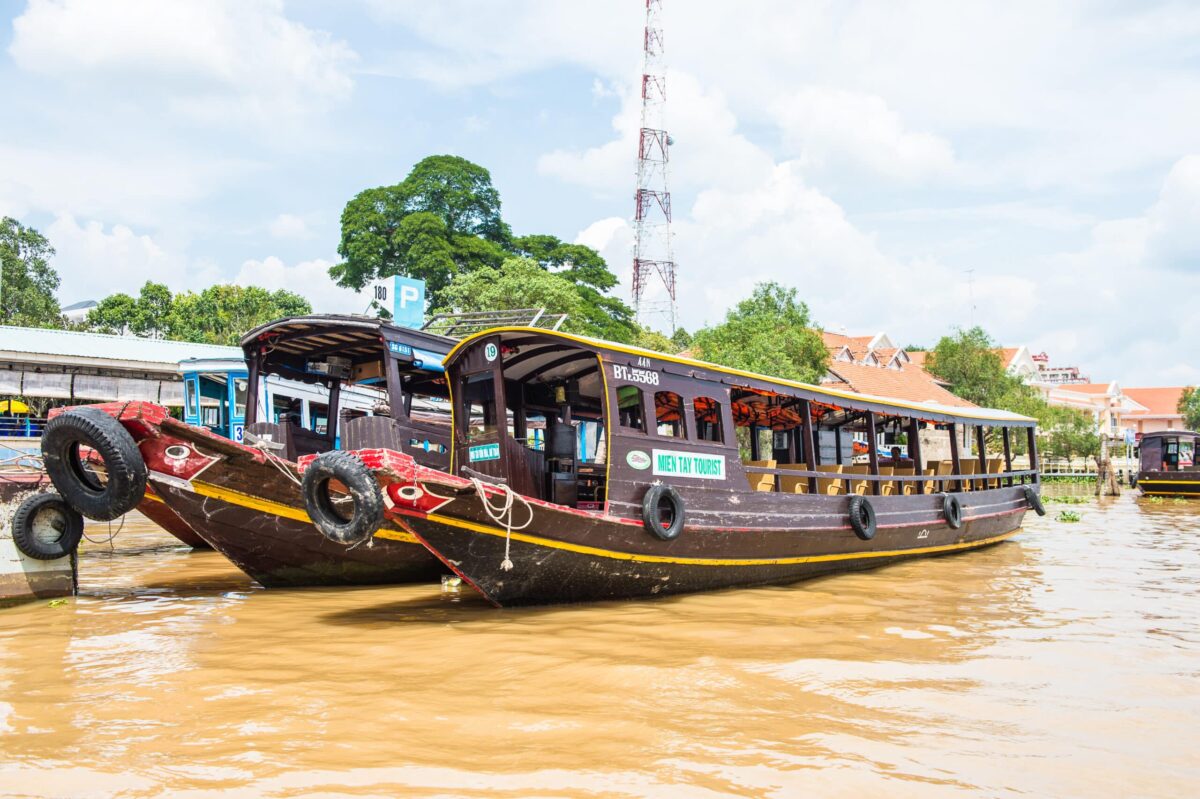 This article was written exclusively for Expat Network by Tabby Farrar, on behalf of Aetna International
However, some expats experience a bit of a culture shock when they first arrive in Vietnam. Everything from the weather to the local cuisine can take some getting used to, but once you adjust it's possible to live a fantastic lifestyle and make the most of all the country has to offer. With that in mind, here are a few tips on how to stay healthy and maintain a good work–life balance in Vietnam.
Experience the outdoor exercise scene
A lot of expats see exercise as an important part of a good work/life balance in Vietnam. Go to any park or green space in Hanoi or another of Vietnam's cities in the early morning and you will likely find groups of people exercising – whether this is yoga, tai chi or using public outdoor exercise equipment. Outdoor exercise can help to keep your family fit and active, and can also be a sociable way to have fun.
If you are feeling a little more adventurous or have a few days off work, you could take your family trekking to some of the country's amazing mountains (such as the Marble Mountains or the Fansipan mountain). Interestingly, given the healthy diet and outdoor exercise culture, Vietnam was labelled one of the least active countries in the world by Stanford University in 2017, in a study that appeared in the journal Nature. The study suggests that Vietnamese people walk 3,600 steps on average per day, which is much lower than the global average of 5,000 steps.
Consider private health insurance
While healthcare in Vietnam's main cities (Hanoi, Ho Chi Ming City and Danang) is widely available, high-quality hospitals and clinics are harder to find in rural areas. Many expats choose to take out international health insurance when moving to Vietnam, especially if they are living outside the main cities, to cover them in case of an emergency. International health insurance gives you access to high-quality care in private hospitals quickly and efficiently, covering you for anything from a check-up to situations where you require treatment or an operation. Whether you have young children, are busy professionals, or retirees who need to look after their health, taking out a policy before moving to Vietnam can give you that extra peace of mind and one less thing to worry about.
Try traditional Vietnamese food for a balanced diet
The Vietnamese diet has long been considered one of the healthiest in the world. Many dishes include naturally occurring ingredients such as coconut milk, fruits, vegetables, fish, meat, nuts, and rice. Traditional Vietnamese cuisine does not contain processed foods or dairy products. However, in recent years Western influence has started to promote the introduction of fast food, processed foods, artificial additives, and dairy into the national diet.
Expats living and working in Vietnam can keep healthy by limiting the amount of fatty foods they eat and taking advantage of the high-energy, low-fat traditional Vietnamese dishes available. You will find plenty of fresh fruit juices on offer, as well as dishes like pho (a noodle soup made with broth, rice noodles, herbs and meat), banh mi (a sandwich that combines French ingredients like bread and pate with Vietnamese foods like daikon, pickled carrots and coriander), and spring rolls (with fresh vegetables and fish). Once your body adjusts to the new diet, you will hopefully feel full of energy and fuelled for busy days at work and play!
Feel the health benefits of Vietnamese eating etiquette
In the UK and US, portion sizes are generally larger than those of Asian countries, and meals are usually made up of one main dish. It is also not customary to share food at the table in Western countries (in the majority of dining situations). In Vietnam, on the other hand, portion sizes are fairly small, and multiple dishes are ordered to make up the meal. The food is usually shared between everyone at the table and eaten with chopsticks. This social etiquette means that the food is eaten more slowly, in between conversation, and chewed for longer – aiding digestion and generally meaning that you eat less before feeling full. You might have herbal tea following your meal, which further aids digestion (the herbs used in Vietnamese cuisine and teas are known to have digestive and anti-inflammatory properties).
Protect yourself from air pollution
In Vietnam's major cities, air pollution is on the rise. According to the World Health Organization, Southeast Asia and the Western Pacific region are among the most vulnerable locations when it comes to air pollution-related health conditions. You can protect yourself from the effects of air pollution by checking an online real-time Air Quality Index and, if air quality levels are poor, wearing a face mask on your commute to work. You could also buy an air purifier for your home to ensure that the air you breathe indoors, before and after work, is clean. If you work in the city, your office will most likely have an air purifier too, but it might be a good idea to check with your employer if this is a concern.
With the tips above, and some independent planning before setting off, you should have no shortage of ideas for maintaining a healthy lifestyle while working in Vietnam. For those who suffer from respiratory problems, it might be worth checking on the air quality in the area where you are planning to live and consider taking out international health insurance.
If you embrace the outdoor exercise culture and try to walk, run, or even climb a few mountains, you might find your fitness improves! In any case, between sampling the country's amazing fresh cuisine and enjoying evening meals with friends, it should be easy enough to find the right balance between work and play.
The information included in this article is provided for information purposes only, and it is not intended to constitute professional advice