How To Land An Engineering Job Overseas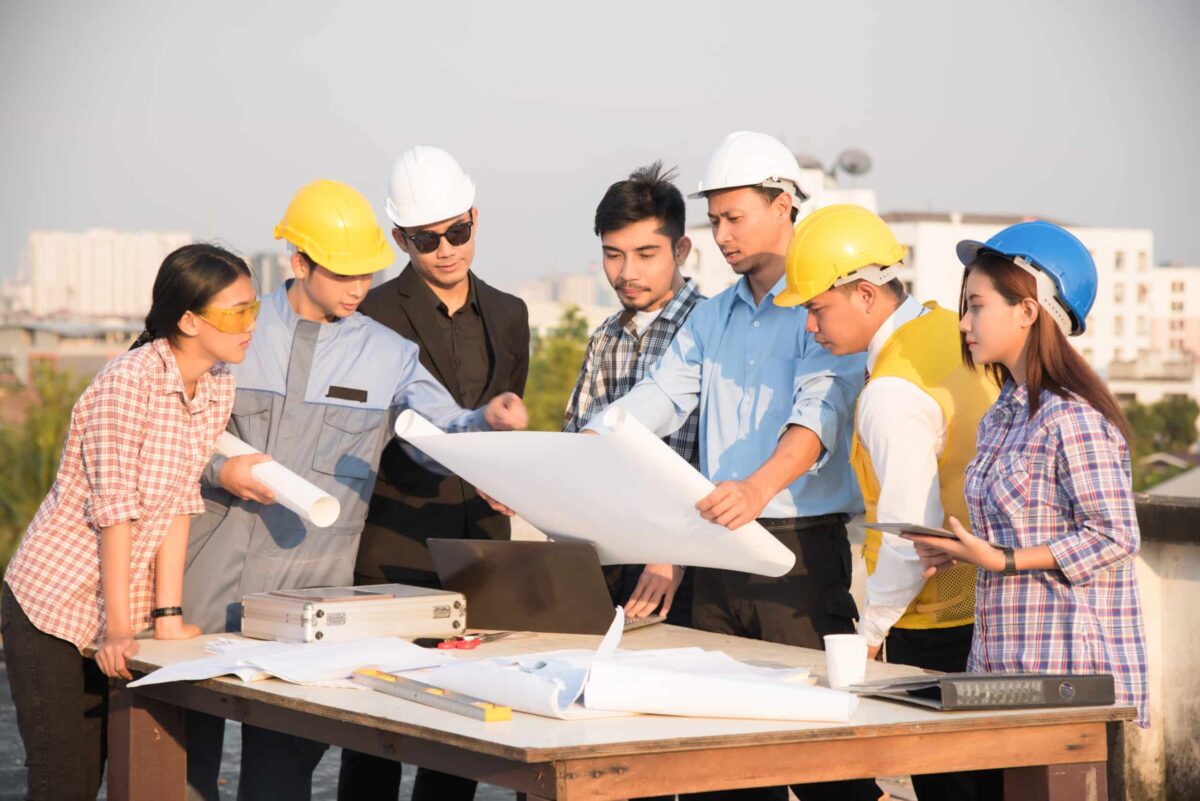 Wondering how to create a compelling engineering resume to land an engineering job overseas? Did you know that your engineering resume can be a powerful marketing tool? Engineering jobs encompass a wide range of specialties. Therefore, successful resume writing strategies are essential across all disciplines. You can know about the best websites to create a resume.
When you are preparing a resume as an engineer, it is imperative to make it stand out from the others. In the field of engineering, it is difficult to come up with a simple resume. This is because there are several technical jargons involved in the document. In this post, let us discuss some simple ways in which you can design an outstanding resume as an engineer:
Think About Precision
When it comes to designing engineering projects, precision is of utmost importance. The same applies for engineering resumes. If you fail to proofread and rectify all the errors on the resume, it can turn out to be a major mistake. Therefore, it is imperative for you to come up with a professional, well-prepared resume without any grammatical or spelling errors.
You should cross-check it multiple times. You can also ask other people to go through the same to ensure that it is perfect.
Be Concise
During the career recruiting and hiring process, it is observed that engineers have the common tendency of overloading information on their resumes. However, it is advised not to do so.
Resumes can be accepted or rejected within 30 seconds of going through the same. Therefore, you are expected to be concise while preparing the same. You should create a resume that is to the point and crisp. Try evaluating your resume from the editor's point of view. Just because you feel that the given information is important, the manager might not think the same.
Do Away with the Objective and Include a Summary
As per the experts of engineering resumes, you should not include any objective into the same. This is because it consumes a major portion of your resume. Moreover, it might also damage your candidacy. It is observed that most hiring managers disregard the resumes because their objectives did not match the specifications of the position or job opening.
In case you are changing careers, then the objective is an important detail. Otherwise, you should consider leaving the same. You can think of replacing the objective in the resume with a proper summary. With just a limited number of on-the-point sentences, the career summary that you include should highlight the most marketable skills & qualifications.
Customize the Resume to the Job Opportunity
It is always recommended to include personal touches to your engineering resume before sending it out. When it becomes obvious that you have mass-posted your resume without replying to the given job position specifically, the chances are that your resume might be rejected.
Personalize every engineering resume that you send out as per the specific job role. You can also target the given engineering specialty that you might be targeting in the resume. For instance, if you come across a job profile opening for the role of a Project Engineer, then you should aim at including your entire set of project management experience on the resume's forefront.
Specify Key Accomplishments
For the best outcomes, you can make use of bullet points for making it easier to go through the resume. When you are writing down bulleted accomplishments, ensure that the entire text is limited to a few words as well as points. To top it all, you can quantify your information in the bulleted list to allow the hiring managers to understand your work's importance.
Include a Project List
Based on your specific engineering speciality and total years of experience in the given field, you can come across several important projects that you can include in the engineering resume. In case the same leads to an overflow of information on your resume, you can create a separate list sheet of projects to make your resume as concise as possible.
If you are capable of getting your vitals on the given page, it can be a perfect solution. For more than two pages, you can consider splitting the document and including a separate project list. You should aim at listing projects by client or employer while offering a single or two sentences of description. The most important factor to consider is to not forget your overall project outcomes.
Be Honest
While your resume should be compelling, still you should not depict any signs of deception or misleading information in the same. You should never think that over-stating information in the resume can lead you to success.
Boost Your Engineering Resume
If you wish to be considered for a lucrative engineering job overseas, you should present a comprehensive resume. It will serve to go a long way in drawing the attention of the target hiring managers. Wish to ensure that your resume is above the competitors? You should include elements to boost your engineering resume.
Be Specific About Your Experience
You would not like the hiring manager to go through your resume thoroughly to search for your experiences. Therefore, you should list the experiences right away in the resume. Moreover, you should also aim at listing your skills in the resume at the earliest for the recruiters to notice. With each project that you mention in the resume, you should try to showcase problem-solving skills in the section.
Prioritize Professional Experience
College degrees do not have the same weight to that of your professional experience. This holds true for the field of engineering. While it is necessary to have a proper degree for the given role. Still, you can consider listing them only after you have mentioned your professional experience. Your engineering resume is not the place to specify your college-time jobs. You should list only those that are relevant to the engineering position.
Conclusion
Make the most of the essential resume-writing skills to come up with the perfect engineering resume.
Here are some related articles you may find useful: