How To Get Started Teaching English Abroad If You Have No Experience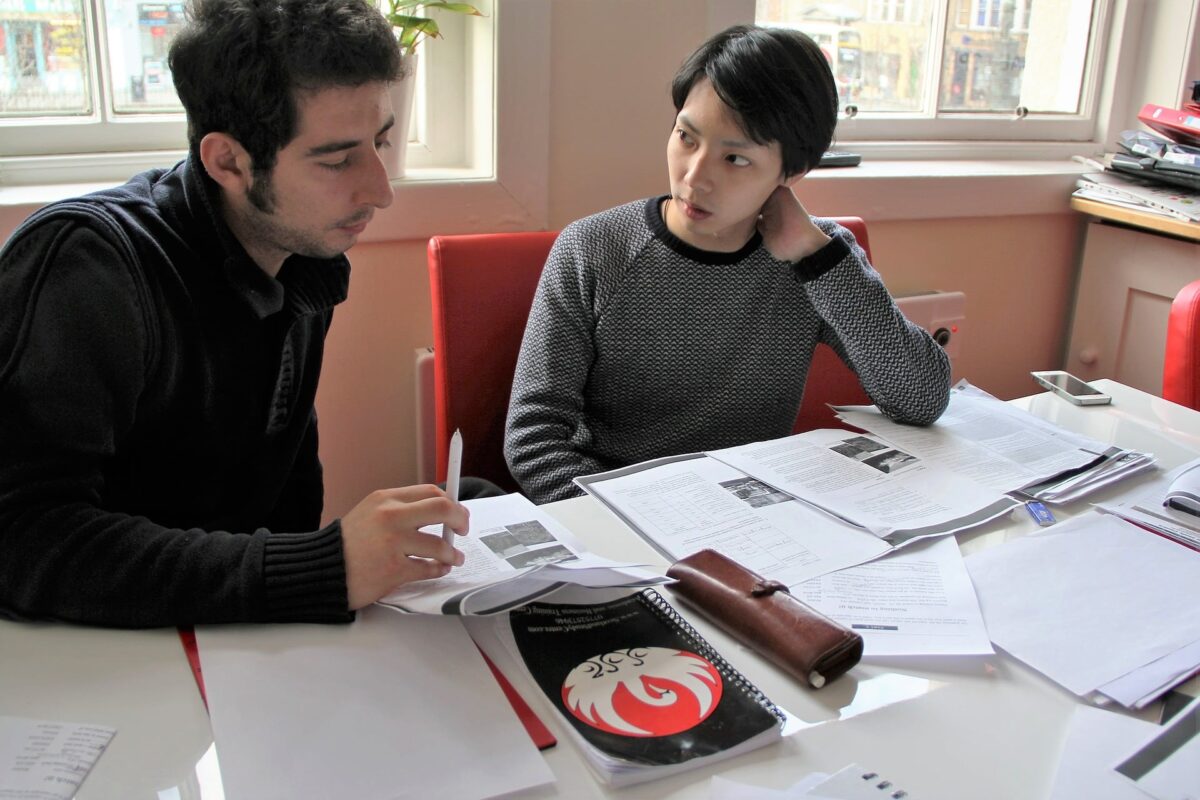 Teaching English abroad may take you all over the world while saving you — and rewarding you — thousands of dollars. In four easy steps, here is how you can land a job teaching in another country.
Teaching English in another nation is an easy way to travel the globe without having to save thousands of dollars or have years of experience as a teacher. All you need is an online TEFL certificate and the ability to communicate in English. The rest is easy after you've checked those boxes.
When you begin teaching English in a foreign country, you will be able to spend your weekends exploring your new surroundings. If you pick China as your teaching location, for example, you will have the opportunity to travel across East Asia, including Japan, Taiwan, and South Korea.
You may be able to save thousands of dollars by teaching English in another nation. You won't have to live on a shoestring budget, though, because the cost of living in many of the most popular teaching locations is rather cheap.
Become certified to teach English in a foreign country
Before you accomplish anything, you must first obtain certification. A bachelor's degree and a teaching credential, such as an online TEFL certificate (Teaching English as a Foreign Language) or an online TESOL certificate (Teaching English to Speakers of Other Languages) certificate, are required for most teaching employment.
However, there are certain jobs that just require one of the two or, in some circumstances, neither, but they're uncommon and typically don't pay as much.
The TEFL is the most frequent and straightforward qualification for people interested in teaching English in another country. The very minimum is a 120-hour online course, which we suggest because it's inexpensive and provides you with access to a large job board once you've completed it.
Although all TEFL courses include an online component, several programs also allow students to train in a classroom setting.
If you enroll in online classes, you will have total freedom in terms of when and where you take them. You may learn at your own speed without being interrupted, and online programs are generally less expensive.
You may, however, find that learning in a classroom is more convenient. Some people focus better in a classroom than at home, and you'll be able to ask questions of your teacher, exchange notes with classmates, and bounce ideas off one another. After all, you'll be teaching in a classroom, so you may as well become comfortable with it. After all, you're going to be teaching in a classroom, so you may as well get used to it.
Select a Location to Teach English Abroad
After you've chosen that you want to teach English in a foreign nation and have acquired your certification, you'll need to pick a country. Your own tastes will influence your destination selection.
Here are some of the considerations you might wish to make
Language
There are certain languages that are easier to learn than others. Because all three languages use the same alphabet, English people may find it easy to learn Spanish and French. Japanese, Chinese, and Korean, on the other hand, may be more difficult to develop.
If you want to learn a certain language, go to a nation where it is spoken. Teaching English in Russia is a guaranteed method to learn Russian if you've always wanted to.
The Living Costs
Is money the root of all evil or a major source of amusement? Salary is a major consideration for many persons considering teaching English in another country. Some nations give higher wages to English teachers than others. Japan and South Korea, on general, are the most financially rewarding places and offer the finest advantages. Housing, flights, and big incentives are all included in many of them.
Find a Job Teaching English in a Foreign Country

You've received your qualification, you've chosen a nation, and you're on the verge of being ready.
Fortunately, there are several open English teaching opportunities available, as well as resources to assist you in finding, applying for, and landing them.
First and foremost, you should focus your search. What are the ages of the children you'd want to instruct? Do you want to work with young children, teenagers, or adults? Consider if you'd like to teach at a public or private school. Positions in private schools are harder to come by and, if you do, may be more demanding, but they pay better.
Prepare to Teach English Overseas with These Practical Tips
Now that you've gotten everything in order, here are a few pointers to help you prepare to teach English in another country.
Set aside a small amount of cash to carry with you. To get by until your first paycheck arrives, you'll need some cash. Depending on the country, $1,000 to $1,500 should enough.
Make an attempt to learn the basics of the language of the country where you will be teaching. Knowing how to say 'hello', 'thank you', and 'please have one more drink' can come in useful.
In your region, look for upcoming events, groups, and activities. You may feel lonely, which is understandable; nevertheless, don't let that get you down. Look out local events to participate in, and don't be afraid to do it alone. This is a fantastic opportunity to meet new people, have a good time, and avoid loneliness.
Bring the necessary clothing. According to local norms, you'll soon figure out what is appropriate dress for instructors in your location. To better integrate, do some study ahead of time on how they dress.
You should be feeling secure about starting to teach English in another country by now.
It's difficult to imagine going halfway around the world to educate. It surely isn't without its difficulties. Teaching English in a foreign country, on the other hand, will be one of the most gratifying experiences of your life. Not only that, but it's also one of the simplest and most cost-effective methods to see the world.
Esmé Gelder has eight years of experience as an international instructor. To support student conduct and progress, she attempts to employ positive reinforcement teaching approaches. She feels that teaching overseas boosts one's self-assurance.