How To Buy Property Abroad Safely – Our Top Ten Tips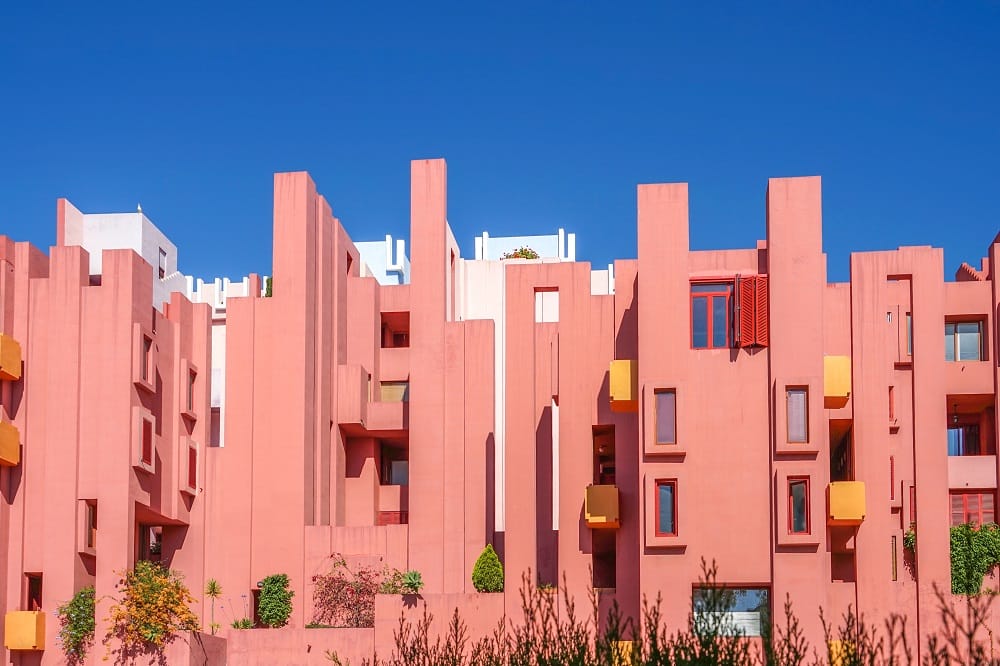 How do you buy property abroad safely?
Many people are attracted to the idea of buying an investment property or second home abroad, maybe to allow them to retire abroad. How do you ensure that you buy the right property and minimise the potential risks involved?
The number of people buying abroad fell after the global financial crisis in 2008, and the continuing uncertainties of Brexit have impacted the market for British buyers.  AIPP indicate that there were around 70,000 British buyers active in the foreign property market in 2007 and although there are reports of a recovery in the volume of sales there were estimated to be 20,000 Brits who bought a foreign property in 2017.  Once Brexit is finally settled (one way or the other) we are likely to see an increase in interest in buying abroad.
There are horror stories from the past with people losing their investments when buying from speculative and inexperienced property developers.  AIPP believe that the lean years have driven from the market many of the British-owned companies using aggressive marketing techniques, and that those left are keen to protect their reputations.  Despite this there are still risks when buying in a market that you are unfamiliar with.
Many of the problems that people have suffered were caused by an inexplicable tendency for people buying abroad to behave in a way that is fundamentally different to the way they would at home.  To avoid the pitfalls,  make sure that you understand the market, research the buying process together with the full costs involved with buying and owning a property in your chosen country, and use independent advisers.
You may feel you know where and what you want to buy, but here are our top ten tips to ensure you buy safely:
Know what property you want to buy abroad
If you are buying a property abroad purely for investment purposes, an understanding of the market and the potential for good rental returns and capital appreciation are the key issues.  However, most people are buying for more complex reasons.  The property may initially be used purely for rental or for occasional family holidays, but the purchaser may intend to retire there later.
Whatever your plans for the property you should ensure it is suitable for that purpose:
If you plan to rent the property out when you are not staying there, what net rental income (after all fees, taxes and running costs) do you need to achieve to be viable.
The property you choose for short holiday breaks may not be the same as something you plan to live in permanently year around. Do things stay open and what is life like out of season, do you want to be in the centre of a resort throughout the busy season, is there sufficient storage for all of your belongings, what amenities will you need as you get older and are they available in the area?
Consider what type of property you want to buy. Is an apartment or a villa going to meet your aspirations?   Do you want a private pool or are you happy with accessing a larger community pool?  Do you want to live in a large complex where there may be regular large parties staying on holiday or somewhere quitter and more residential?   Do you want to live in an area where you will be surrounded by other expats with the benefits of such a community or do you want to be in an area with fewer expats to enjoy the culture of the country and region you are moving to?
Should you buy a new-build or resale property?
A brand new home can be a very attractive option when compared to a resale that might show signs of wear and need some work.  A new-build will have the latest technology, give you the chance to choose the fixtures and fittings and may come with a 10-year build guarantee.
However, new-builds are sold at a significant premium in most markets and it is worth ensuring that you know how much a similar home could be purchased for in the resale market.  Failing to do so can leave you with problems when you sell the property or missing out on a bigger property with more facilities.
New-builds may also mean that you are surrounded by building work for months or years while the development is finished.  It may be difficult to rent out the property while the building works around you are completed quite apart from the disruption you will experience yourself.
Do your research
Before you make any move you should ensure you have learnt all you can about the pros and cons of living or retiring abroad.  You should monitor the property prices to see how they are moving and what is available within your price range.
You will need to decide where you want to live.  Most people have a clear idea of which country they plan to live in.  Spain is the most popular with its climate, lifestyle and costs, but have you ever considered Portugal?  Portugal has many similarities in terms of climate and lifestyle, but gives the added advantage that you can receive foreign income or pensions tax-free for ten years (see Tax-Free Opportunities Await You In Portugal).  Having decided on the country you should consider whether there are other areas that might meet your needs better and within the region do you want to be on the coast or a little inland where you may be able to get more property and a pool for your money by accepting a short journey to the coast when required.
Try before you buy
Having holidayed in an area for years is no substitute for trying the lifestyle before you commit.  Many people move or retire abroad and then find it is not what they expected and then return home.
Inspection trips are offered by many agents, but some have been associated with the hard sell approach and can leave you feeling that there is an implied obligation to buy through that agency.  These have changed over recent years as agents cannot afford to fly people out for a speculative trip and so they tend to be more selective these days.  If you do decide to follow this route you should shop around and ensure you feel comfortable with the agent you are using and the approach they offer.  There should be an opportunity to see the area and not just non-stop viewing of different homes.  An alternative is to arrange a trip and to get in touch with agents yourself so that you are under no obligation and get different views and the chance to assess more than one agent.
Try before you buy should involve much more than a single inspection trip or couple of weeks holiday in the area.  You should ensure you spend time there at different times of the year and delay any decision on buying a property until you are sure that you know you will enjoy the lifestyle and have a good feel for the local property market.
Renting a property for at least six months can help to ensure that you buy the right property in the right location at the right price rather than rushing in and finding afterwards that you could have bought a better property at a lower price in a slightly different area that would have better fitted your needs.  Renting allows you to really get to know the area and get to know people who have already made the move so that you can learn from their experience and benefit from the connections they have established.
How will you finance your overseas purchase?
If you are not purchasing the property from savings you should carefully consider how you are going to finance the purchase.  Many people moving permanently abroad will sell their property at home and use the proceeds to buy the property.  However, this can create problems if the move does not work out or if circumstances change making it more difficult to return home.  Another option is to retain the property at home, take out a higher buy-to-let mortgage and use the rental income to cover the costs of the mortgage and potentially boost your income and use the mortgage proceeds to buy the property abroad.
If you do need to take out a mortgage it is advisable to ensure you have sufficient income in that currency to cover the repayments.   You should make enquiries of a specialist overseas mortgage broker to establish what mortgage you could obtain.  Subject to status 75% LTV should be achievable.  You should check what financial profile you need to be able to establish and what will be required to prove your income and outgoings to meet the affordability requirements.
An approval in principle gives you the comfort that you are looking at properties that you can afford and will give you greater credibility with agents and vendors.
What are the costs of buying and living abroad?
The purchase price is only the starting point when assessing the costs you will incur in buying and living abroad.  Agent's fees are higher in many countries and are not always payable by the vendor.  There are also transfer taxes/stamp duty and notary/land registry fees and in some countries there may be VAT on new-builds.  Overall the cost can be over 10% of the purchase price.  AIPP point to agents in Andalucia suggesting you budget 10.5% to 14% on the purchase price of a resale property plus an additional 2% to 4% if you are taking out a Spanish mortgage.  The costs vary across the different regions of Spain and even ore so in other countries.
Once you have purchased the property there are still other costs to be aware of.  There may be property and local taxes, especially if it is your second home.  There may also be community or maintenance fees.  If you plan to rent the property out you will need to consider agency fees and additional insurance to cover periods when it is empty.
How will you manage the exchange rate risks?
When using funds from the sale of your home or savings you will need to exchange the funds into another currency.  The costs of doing so can very according to who you use to arrange the transfer.  Specialist forex brokers often offer the best rates and overall cost and can advise on the best timing of when to transfer the funds abroad, but it is worth shopping around.
You also need to manage the risks of currency fluctuations between the time you commit to the property and completion of the sale.  Stop loss order, limit orders and forward contracts can all help to manage the risks and a foreign exchange broker will be able to advise which will help you to manage the risk.
Once you have purchased the property and relocated you will probably have regular payments to be made between the two countries and having a suitable banking arrangement with multi-currency accounts or using a forex broker can help to manage the ongoing currency risks.
Understand the roles of those involved in the buying process
The starting point for most property purchases is using one of the overseas property portals like Rightmove.com or APlaceintheSun.com.  These can give you a great indication of the range and price of properties available in the areas you are considering as well as giving you an idea of the agents that are active in the area.  The quality of the agent's site, the range of properties that they are promoting and the level of additional advice and information they provide will give you an initial feel for which agencies you want to work with.
The level of accreditation and regulation of agents varies from country to country and it is worth understanding the rules for the country you are considering.  Membership of AIPP (Association of International Property Professionals) can give you comfort that they are bound by their professional code of conduct and their disciplinary and complaints procedures, but there are many very good agencies who are not members of AIPP.
Agents, just as in the UK, are in business to sell property for their client, whether they are a developer or private vendor.  When buying abroad they will tend to play a bigger role as they will often drive you around different areas to get a feel, explain the local community and amenities and act as your guide and translator. You should never forget though that they will sell one property to you and potentially many on behalf of a developer and need to maintain their reputation with the private vendor market.  No matter how they present themselves they are working for the vendor and whilst they want you to be happy you should be clear where their loyalties and priorities lie.  They may push you towards a new-build because of their deal with the developer rather than a resale home that may be far cheaper for a similar sized property.
A notary or notary public is a less familiar figure for British buyers.  They are a public official appointed by the government to carry out legal roles such as witnessing the signing of property purchase documents and wills. They are seen in many countries, including France, Spain and Italy and their job is to see that the property purchase process is carried out correctly and any taxes are paid.
Always use an independent lawyer
A lawyer is not always used by property purchasers in various countries around Europe, but as a foreign buyer it is essential to have an independent lawyer familiar with the local market acting to protect your interests.  The notary may carry out many of the tasks carried out by lawyers in the UK, but they are impartial and will not be responsible to point out if the deeds favour the vendor.  The lawyer will also be able to advise on any issues around the nature of the title and any local rules and regulations that may impact your rights to the enjoy the property.
Agents or developers will often suggest you use their lawyer or recommend a lawyer.  Although many will be fully qualified they cannot be truly independent and if there is any conflict of interest, fraudulent or sharp practice you cannot guarantee that you are receiving best advice to protect your interests.  Time and again when things have gone wrong with buyers' title to a property the buyer has used a lawyer who turned out not to be truly independent.
An independent lawyer is an extra cost, but probably the most important decision you can make.
Be clear what to do if something goes wrong
If you have used an independent lawyer in purchasing your property they will be ale to advise on the complaints procedure in the country where you have purchased and advise on any legal claims you may have.  It is well worth ensuring that you understand the complaints options before you purchase.
The Money Advice Service points out that an overseas property purchase is not regulated by the Financial Conduct Authority (FCA) so you'll not be protected by the Financial Ombudsman Service or Financial Services Compensation Scheme if things go wrong even if you use an FCA-registered financial adviser or mortgage broker in the UK to make the deal on your behalf.
If you use a member firm of AIPP you will be able to take advantage of their complaints procedure and they can award up to £25,000 compensation.  Although not legally binding, this is well worth following before resorting to legal claims.