How To Buy A House Back In America When You're Living Abroad: 5 Essential Tips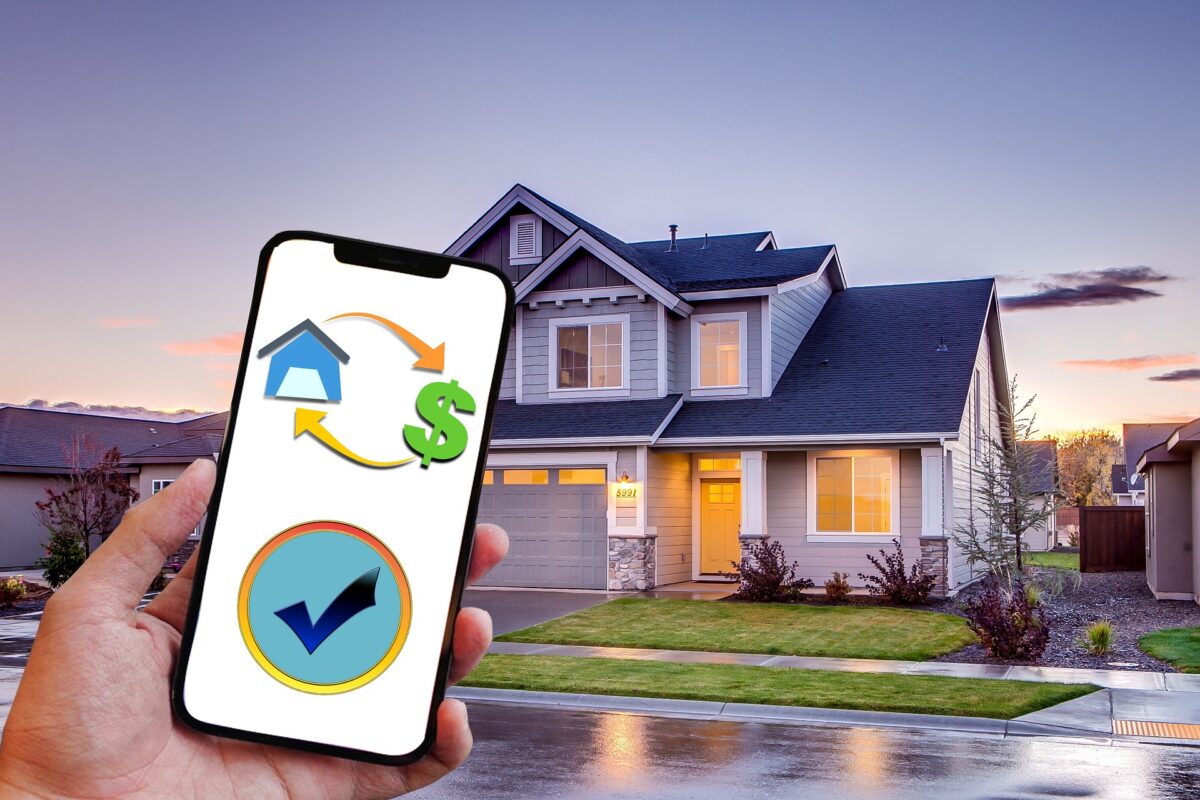 Taking the plunge to purchase a home in America while residing overseas may sound like a tall order. But, fret not! Equipped with the right insights and tactics, this process can be simpler than you ever imagined. Today, we'll guide you through some essential tips to streamline this process, from researching your desired market to understanding legal paperwork and closing the deal remotely.
Each step is a building block towards owning your dream home in the States – all accomplished right from where you are.
1. Do Your Homework: Researching the Market from Afar
Before you dive head-first into the American real estate market, it's essential to do proper research. Remember, markets can vary vastly by state and even city. Start by looking into demographics – are you interested in peaceful suburbs, bustling cities, or maybe rural retreats?
Familiarize yourself with current housing prices and stay abreast of market fluctuations. It's also key to understand concepts like phantom gains – increases in property value that may not reflect in your income until you sell the house.
While facing a seller's market could mean contending with high demand and rivalry, don't let this dampen your house-hunting spirit.
2. Find Your Perfect Partner
The importance of having a dedicated, trustworthy realtor on your side cannot be overstated, especially when you're navigating foreign market waters. This professional should diligently represent your interests with utmost transparency and communicate with you effectively despite the geographical distance.
Seek realtors with a proven track record of assisting overseas clients, as they'll possess the unique know-how to navigate such complex scenarios proficiently.
Engage in dialogues with potential agents, inquire about their terms of service and methodologies, and gauge how they intend to facilitate your stateside property pursuit. The right realtor can make all the difference in your home-buying process.
3. Not Happy With Your Realtor? Here's What You Can Do
There may be times when your relationship with your realtor isn't working out as planned. The cause can range from lack of communication, different expectations, or an overall disappointing service. In such cases, it's critical to voice your concerns directly to the realtor.
Open dialogue might lead to improvements or make them aware of their shortcomings, leading them to step up their game. Alternatively, if you find the situation not improving even after such discussions, consider changing real estate agents.
Remember, the end goal is a successful house purchase; having a supportive and effective team alongside is essential. Don't settle for less when dealing with such a significant investment.
4. Getting Through the Paperwork: Understanding Legalities and Essentials
Addressing legal requirements and paperwork is crucial when buying a house in America from overseas. This process can seem overwhelming but having a basic understanding can help:
Property Taxes: Be aware of property tax rates in your chosen location to avoid financial surprises.
Home Inspection Reports: Obtain and review these reports thoroughly for any hidden issues.
Insurance: Consider home insurance options that suit your needs and budget.
Title Documentation: Ensure the property title is clean, without any unresolved liens or disputes.
While these tasks might seem complicated, they're manageable with diligence and professional help. Your realtor or attorney will provide valuable guidance here, ensuring smooth handling of the legal aspects involved.
5. Sealing the Deal From Anywhere
After navigating the initial steps in your house-buying venture while overseas, it's time to close the deal. This remote undertaking usually incorporates several stages:
Document Signing: Initially conducted via digital platforms, these need verification by a notary public in your current country.
Closing Costs: Be prepared for one-time expenses like appraisal fees, escrow costs, and a variety of closing fees. Prepare a budget considering these.
Transfer of Ownership: Finalize the transfer using wire services or an escrow company.
Remember, perseverance is key! While it might feel challenging now, taking possession of your new American home will make every effort worth it.
Your American Dream Is Just Steps Away
Congratulations! You're now armed with essential tips on buying a house back in America while living abroad. Remember, knowledge is power, and you've taken big strides towards your goal.
With careful research, a supportive realtor, and diligence in handling legalities and closing protocols, your new American home is closer than you think. So go ahead – chase that dream from across the globe!