How To Build An Amazon Business And Live Anywhere, On Your Own Terms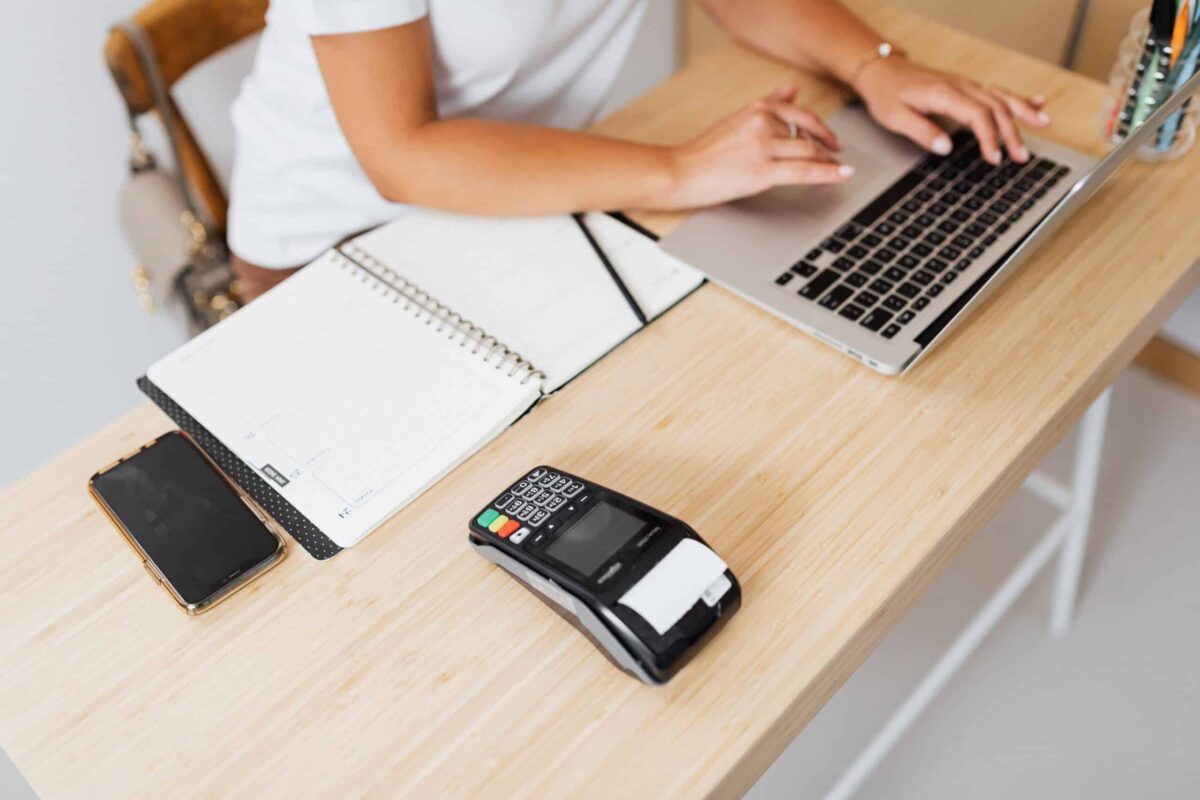 In the last ten years, the words 'passive income' and 'lifestyle design' have become extremely popular in the digital space we now live in. Everyone loves the idea of being able to work from anywhere and generate income while they sleep. But the reality is, few ever reach that point. How do you build an Amazon business?
Earning passive income from anywhere in the world is totally possible — provided you have the right amount of determination and a good business model.
There are no quick fixes or magic pills. But if you are one of the few, hungry enough to do the work, keep reading.
A Simple, But Life-Changing Business Model
Eleven years ago, I discovered a business model that changed my life. It impacted me so profoundly that my business partner Robert and I set out on a mission to share it with others.
That business model is selling simple, branded everyday items, globally on Amazon.
Fast forward to today, Robert and I have sold over $22M dollars of physical products globally. And we have built an online education and training company Marketplace SuperHeroes to help others to build their own Amazon business. Today we have served close to 10,000 people from all over the world.
But I'm not here today to tell my story. Rather, I want to share the journey of one of our members, and fellow expats Carol, and how she has built her own successful Amazon business. So let's get into it!
Mini Case Study
Stephen: Carol, let's begin by telling everyone how you got started with your Amazon business and how it ties into your Expat Story?

Carol: Well, like many Brits moving abroad, we had originally planned on opening a Bed & Breakfast. Our new house was set in an olive grove in rural Andalucía surrounded by mountain ranges, a beautiful lake, and in easy reach of several airports.
However, house hunting in Summer and the realities of arriving in deep Midwinter led us to realise after a few months, that there really wasn't enough demand for tourism year-round in the area for the idea to be sustainable. Plus the romanticism of it certainly didn't match the hard physical graft of preparation, cleaning, and cooking every day. We had moved to Spain for a better quality of life, not a more exhausting one!
So, we searched for other sustainable and more passive income ideas and it became apparent that running an Amazon business was a potential location-independent option. We looked at various options, including retail and online arbitrage, as well as dropshipping and then found Private Label/ FBA and Marketplace Superheroes.
With my background in Corporate sales and management, what I liked the most about the MPSH process was the focus on profit, and the simplicity of finding multiple boring, niche products with existing demand – and selling them globally into several markets. The training was straightforward, but having never run my own business before, I also invested in the mentorship programme that was available, which really enabled me to move forward quickly. It was hard work – but totally worth it.
Stephen: What does your average day look like now, compared to what it used to be?
Carol: Incomparable really to be honest. Previously I worked in Medical Device sales and days were often 5 to 9 rather than 9 to 5. I spent hours most days, driving, or often sitting in traffic before and after my actual "working day", then weekends planning, reporting, paperwork, preparing quotes and tenders etc, etc.
Now, I work completely from home, with complete flexibility to work the hours I want. 3 years in, my Amazon business is well-established and day to day I glance over sales and advertising first thing. There really is no better feeling than waking up to see you've sold a ton of products on the other side of the world! And respond to any customer messages – which, because Amazon handles all the sales and logistics – are few and far between. I check inventory levels to see if I need to send any stock in. And if I do, this takes just a couple of minutes, as MPSH has its own warehouses and handles this whole process for me. Once a fortnight, I spend a few hours doing my business and advertising reports.
What I do spend a lot more time doing is helping new members. This business has changed my life so much I really felt like I wanted to give back to the community – and was invited to join the MPSH Coaching Team where I mentor new students through their Amazon journey.
Stephen: Where do you see your business in the next 3 years?

Carol: My business is at a level I am happy with, but there is always opportunity to grow. I don't want to rest on my laurels though as the market is always changing and evolving. I will be looking to source several new products next year.
I currently sell in the USA, UK and Australia and recently launched into the Canadian market which is showing great potential already. Now the Post-Brexit dust has settled, I am also looking to expand into the growing mainland European markets too.
Stephen: What advice do you have for other Expats who are thinking about starting a business of their own?
Carol: Do it! If I can do it, anyone can. But, remember it's not a "get rich quick" scheme and you need to take it seriously if you want it to provide an income sufficient to live comfortably on. It takes investment in products and you will need enough money to live on whilst you build it up. But if you follow the process, with hard work, support from the community, and my mantra – "Persistence, Perseverance and Tenacity" – I honestly believe anyone can establish a successful online business too.

Stephen: Fantastic. Thank you, Carol!
Where To Find Out More
I'm sure that after reading this you can now see how real the idea of generating a healthy passive income really is with an Amazon FBA business. Don't just let this sit gathering digital dust!
If anything in this article resonated with you, and you are curious to find out more,
we have created a free training especially for you. Start now and begin creating a new stream of passive income today.
Register here for our free training. See you there!