How To Be A Foreigner In Charge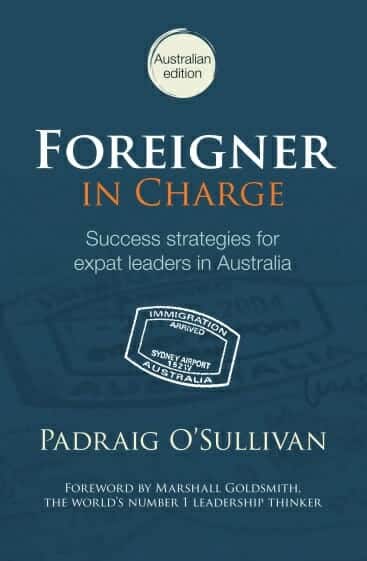 For many executives, an overseas posting is seen as an opportunity to step out onto the world stage and take your family along for the ride. Everything points to success. However, up to 50 per cent of international leadership assignments fail.
Added to this are the complexities of working in different cultures. In a new series of books called Foreigner in Charge, international business coach Padraig O'Sullivan takes a look at what it takes to succeed in Singapore and Australia.
Central to each book is the PALDER framework, an integrated approach mapping out the transition phases you will experience in your first two years. It illustrates the waves of change you, your family and the organisation will undergo and provides navigation tools. The book also provides guidance on:
– Mental and professional preparations before leaving home
– What to expect in Singapore and Australia
– How to help your family to make the move~
– The unique characteristics and challenges of leading in these two countries.
Complemented by online worksheets, the Foreigner in Charge series delivers what you need to make the move to a new place and get the most out of your leadership experience.
A Hong Kong edition of Foreigner in Charge is published by Exisle Publishing in June 2016.
The Australia edition can be purchased from the World of Expats Bookshop here.