How Does The Cost Of Living In Spain Compare To the UK?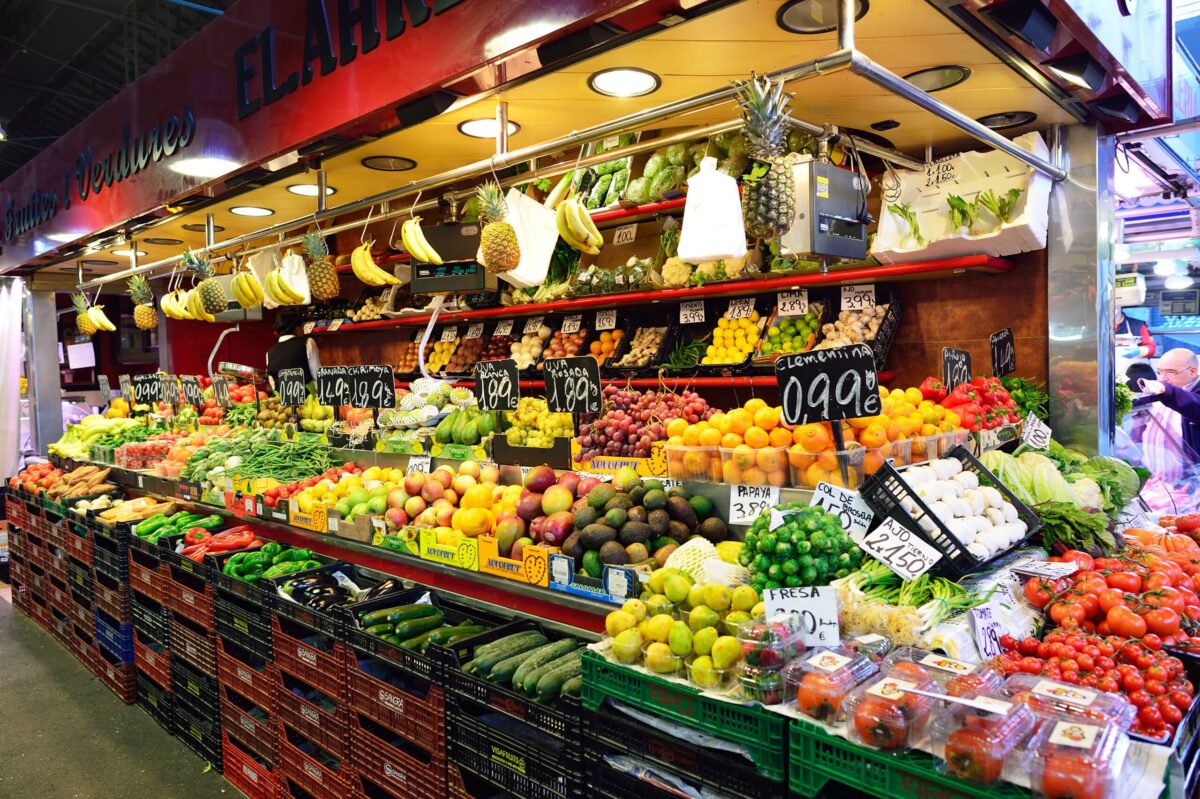 The cost of living in Spain is an important consideration for people planning to move there to work or retire.  It is easy to look at the headlines comparing country to country but the experience can be very different depending on where you currently live and where you plan to live in Spain.
Working out how much it will cost to live in a new country can be challenging.  If you look at the country comparisons on Numbeo for the UK, US and Spain it is clear that there is a lower overall cost of living in Spain:
| | | |
| --- | --- | --- |
| | Monthly Cost – Family of Four | Monthly Cost – Single Person |
| Spain | € 2,250.38 | € 636.24 |
| UK | € 2,755.87 | € 796.54 |
| USA | € 3,955.66 | € 953.59 |
This indicates that costs for a family of four in Spain are 82% of the costs in the UK and 57% of the cost in the USA.  For a single person the costs in Spain are 80% of those faced on average in the UK and 67% of those in the USA.
However, we do not relocate to a country but to a town or city within that country.  If you compare major cities in each country the differences are more significant:
| | | |
| --- | --- | --- |
| | Monthly Cost – Family of Four | Monthly Cost – Single Person |
| Madrid | € 2,506.01 | € 710.61 |
| London | € 3,789.34 | € 1,088.55 |
| New York | € 5,001.69 | € 1,357.25 |
Comparing Madrid costs they are only 66% of the cost in London for the family and 65% for the single person.  Madrid compared to New York is half the costs for the family and 52% for the individual.  This reflects the much higher costs for major cities in the UK and US which are well above the national averages.
Thus where you are coming from will have an impact on how much of a difference you will find.  For example,  if you are coming from Birmingham where the costs for a family are 94% of the UK average the differences will not be quite as significant.  Family costs in Madrid 96% of those in Birmingham.  Those moving to smaller cities like Alicante, however, are likely to see a greater difference as family costs in Alicante are 81% of those in Birmingham.
Whereas Madrid is 111% of the Spanish national average for a family, looking at cities popular with expats Malaga is 96% of the national average, Alicante 94% and Murcia 89%.  On the other hand if you opt for major or popular upmarket cities the costs can be much higher with Barcelona 114% of the national average and Marbella 117%.
As one would expect costs in the cities are generally above the national average and those moving to smaller resort towns where the majority of retirees go to are likely to see lower costs in Spain.
The other aspect to what you can expect to incur in terms of cost of living is what you choose to spend your money on.
Property Costs
Looking at rental costs in Alicante, as an example, one-bedroom apartments in the city centre range from €550 to €650 a month and outside the city centre the range is €380 to €550 according to Numbeo.   A three-bedroom apartment in Alicante city centre ranges from €800 to €1,000 whereas outside the city centre it reduces to €700 to €800.  Much cheaper than UK prices with London city centre prices for a one-bedroom apartment ranging from £1,400 to £2,400 (€1,650 to €2,830), Birmingham £650 to £950 (€770 to €1.120).
If you choose to move somewhere away from the city such as Torrevieja, a popular coastal resort 30 miles from Alicante, you can rent a one-bedroom apartment outside the centre for €300 to €500 a month or a three-bedroom apartment for €650 to €700.   Compare that with costs in Brighton where a one-bedroom apartment outside the centre would be available for between £1,000 and £1,500 (€1,180 to €1,770) and a three-bedroom apartment £1,660 and £2,000 (€1,960 to €2,360).
Each of the popular areas for expats looking to retire to Spain will see different prices with the Costa del Sol generally higher than the Southern Costa Blanca and the Northern Costa Blanca/Marina Alta somewhere in between.  Within each of these areas, however, you will see significant differences depending on whether you are looking at a property in the centre of a city or popular coastal resort or if you are happy to live a little inland or in less fashionable areas.
If you are looking at buying rather than renting the savings against an equivalent property in a similar area in the UK are significant.  The location, type and quality of property will make an enormous difference to the price you can expect to pay.  The Costa del Sol has many very high-priced areas and the popular Costa Blanca has some areas in the South which are very low cost compared to areas like Javea, Moraira and Calpe where costs are higher.  Moving inland in Spain can also reduce the price you should expect to pay when buying as well as renting a property.
Everyday Living Costs
When it comes to everyday living costs what you choose to spend your money on can have a real impact.   A meal for two at a mid-range restaurant could set you back on average between €30 and €80 in Spain against €35 to €90 in the UK and €45 to €120 in the USA.  Going to a bar, however, will generally be cheaper with a domestic beer ranging from €1.50 to €4 in Spain against €3 to €6 in the UK (and much higher in London city centre) and €3 to €8 in the USA.
Thus the type and location of the restaurant or bar you choose can be more significant than the difference between Spain and the UK.  A restaurant or bar in a popular tourist area will be much more expensive than one in less-touristy areas even within the same town.
Buying wine and beer in the supermarket is much cheaper with a bottle of wine ranging from €2.84 to €8 in Spain against €5 to €10 in the UK and €8 to €20 in the USA.  In Spain it is difficult to get anything other than Spanish wine at lower prices but it is possible to get very drinkable Spanish wine on offer at the lower end of the range whereas in the UK it is difficult to find wine below £5 a bottle.  Beer (€0.50 to €1.52 for a half litre can) is about half the price of supermarket beer in the UK with beer in the US even higher.
Groceries can be lower in Spain but depending on what you are buying.  Chicken might be broadly similar in price to the UK but beef can be more expensive in Spain.  Vegetables are generally a similar price to the UK but they are very seasonal in Spain and if you stay with the seasons costs can be lower.  There are also many more markets in Spain and prices there can be significantly lower than in supermarkets.  Those moving to Spain from the US will generally find groceries much cheaper in Spain than they are used to.
Utilities are difficult to gauge at the moment with prices changing rapidly.  Gas and electricity seems to be lower than the UK currently but this can change at any time.  Petrol prices in normal times are generally lower, especially if you use one of the cut-price garages rather than the big chains.  Internet charges are very similar between Spain and the UK but can be half what is seen in the US.  There can, however, be a significant range of quality and speed of connection available in Spain depending on where you live.
Childcare/Education
For people with young children childcare can be a major issue and the price of private childcare for a pre-school child can range from €250 to €550 which according to Numbeo compares very favourably with the UK where the costs range from €600 to over €1,500 a day (the US ranges from €600 to over €2,500 a day!).
For those with older children of school age the choice is whether to send them to an international school, to a Spanish private school or a Spanish state school.  The price for private schooling varies too significantly by area, school and many other factors to give meaningful guidelines here, but this is one of the most significant cost of living in Spain for families if you do not want to make use of the Spanish state school system.
Conclusion
If you are looking to keep the cost of living by moving to Spain as low as possible, it is certainly possible to achieve.  The headline numbers show that the cost of living is about 20% lower in Spain.  However, it is important to make decisions about where you live and how you spend your money that can have a significant impact on your overall cost of living.