How COVID-19 Has Affected Travel Around The World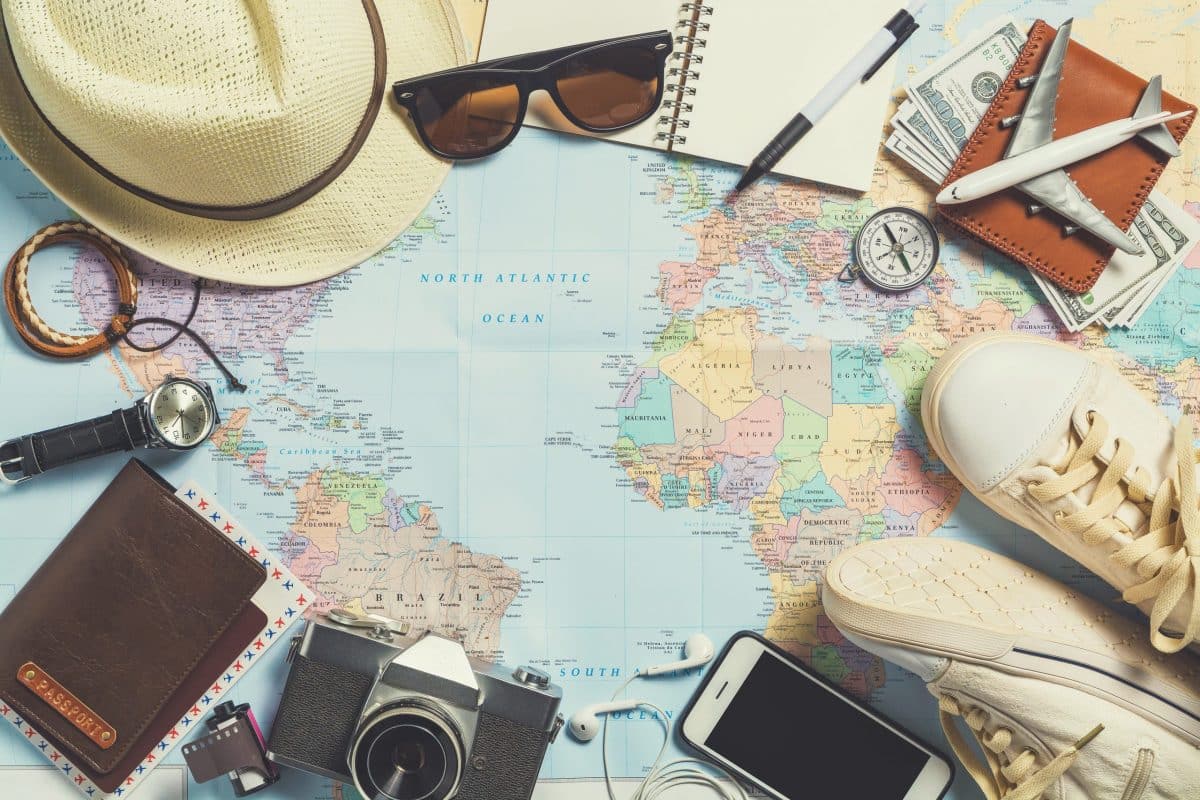 Strict border controls were implemented across the globe in response to the rapid development of COVID-19. For over two months, the only flights authorized included essential commercial and repatriation flights. Land and maritime transport were significantly affected severely impacting immigration and the global economy. As many countries get ready to open up their borders again, Pacific Prime look at how COVID-19 has affected travel around the world.
Written exclusively for Expat Network by Pacific Prime UK
COVID-19's impact on travel
The COVID-19 pandemic has affected travel and immigration in an unusual way. Since March 2020, Asia, Europe, the Middle East, and the Americas have all had border restrictions in place in an attempt to contain the novel coronavirus.
With over 2 million confirmed cases and 120,000 deaths, the US is now the most severely affected country worldwide. At the start of the pandemic, the US only prohibited certain nationalities from entering the country while countries like Australia only allowed its citizens and residents.
However, the European Center for Disease Prevention and Control believes that border closures are ineffective against COVID-19 spread. Therefore, the European Union (EU) countries are looking to allow travel within the Schengen area in an effort to reduce the coronavirus's impact on the European economy and regional social life.
The economic effect
The travel and tourism industry plays an important role in the global economy. The Mobility Market Outlook on COVID-19 forecasts that the global revenue for the industry will be around USD $447.4 billion in 2020, which is 34.7 percent less than in 2019. It's important to note that tourism contributes up to 10 percent of the EU economy. A dramatic decrease is therefore expected during the otherwise peak summer months from June to August.
In other parts of the world, tourism growth is predicted to drop by up to 7 percent. Additional risks include millions of job losses in the travel and tourism industries along with the aviation industry.
EU borders to gradually reopen
Borders across Europe have started to reopen, following weeks of closure during the pandemic. Germany was one of the first EU countries to reopen its borders to citizens of neighboring countries. Similarly, Portugal has started to welcome EU nationals and those from Brazil and other Portuguese-speaking countries. Spain and France have also started to ease COVID-19 restrictions by reopening their borders to certain passengers.
From July 1, 2020, EU countries will gradually start to reopen to third-country nationals.
Post-COVID-19 measures
Several countries have started to ease some of their restrictions to help the tourism industry start up again, such as by lifting quarantine. Now, travelers are only required to undergo COVID-19 tests. For example, people traveling to Portugal after July 1 must undergo a test 72 hours or less before departure from their home country. They can also undergo a test within 72 hours upon arrival.
Nordic countries, on the other hand, have taken measures jointly, requiring travelers with coronavirus symptoms to self-isolate upon arrival. Additionally, they'll need to follow instructions from local authorities and stay away from home areas. Baltic countries like Estonia, Latvia, and Lithuania require third-country nationals to quarantine for 14 days upon their arrival.
Australia and New Zealand are exercising caution as well. The Trans-Tasman Safe Border was formed to aid in economic recovery and to kickstart their tourism and transport sectors. Once the situation returns to normal, these measures will be implemented in the remaining Pacific countries.
Other parts of the world
Foreign nationals remain unable to enter most Asian countries until further notice. In Indonesia, the only foreigners allowed to enter are permanent residents, diplomats, and humanitarian workers. However, thanks to its low contamination rate, the country hopes to revive its tourism industry by October.
The same goes for Thailand, where a recovery probably won't take place before the fourth quarter. Access to Thailand is probably going to be limited for some time, and some places are likely to stay restricted once border controls have been lifted. Currently, international commercial flight restrictions have been extended until the end of June, with the exception of repatriation flights.
What travel will look like moving forward
Travel will probably never be the same again, with the following changes predicted to affect travel experiences:
Contactless travel, such as online check-in, baggage drop-offs, cashless payments, and biometrics/digital identities.
Health screening, such as thermal scanners, disinfectant sprays, and on-site COVID-19 testing.
Social distancing and hygiene concerns, such as airport entry restrictions, mandatory mask-wearing, and continuous disinfection.
Moreover, new travel trends include limited business travel and staycations instead of exotic destinations. Even though some countries already require visitors to have short term health insurance, it will probably be a standard requirement in the post-pandemic future. While only time will tell which speculations will become reality, the coronavirus pandemic will surely change travel as we know it.
Whether you're looking for international health insurance or short term health insurance, look no further than Pacific Prime. As a leading insurance broker, Pacific Prime has the expertise to help you secure global health insurance coverage through the ideal plan for your needs and budget. Contact Pacific Prime for a free quote or to receive expert advice today.