Healthcare in Spain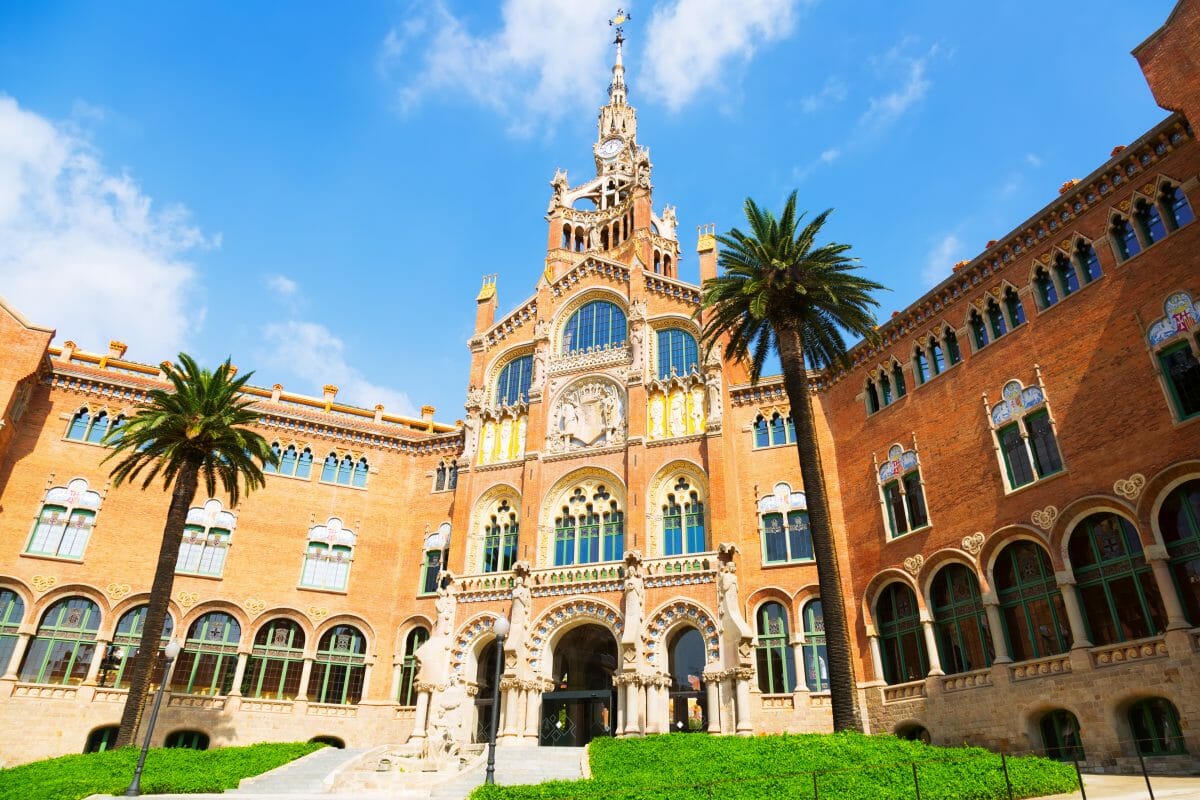 Those planning to live in Spain should understand their options for accessing healthcare while they are there.  The rules for British citizens changed on 1st January if they do not have residence.  We set out here how you can access the state healthcare system and what your options are for private healthcare.  
Entry Requirements
Currently with the Covid pandemic there are restrictions on entry to Spain.  These change regularly and you should check the current restrictions.
There are normally no health requirements to enter Spain. It is recommended that inoculations for the normal childhood diseases of measles, mumps, rubella (MMR vaccine), diphtheria, tetanus, pertussis (DPT), and polio be current for all members of the family.
The State Healthcare System in Spain
The state healthcare system in Spain is free of charge to anyone living and working in Spain regardless of their nationality.  Expats qualify for free state healthcare if you fall into one of the following categories:
you are working or self-employed and paying Spanish social security contributions
you are in receipt of a Spanish state pension or benefit
you are a permanent resident of Spain
you have previously worked in Spain and no longer receive benefit
you are in receipt of a State Pension or some types of long-term sickness benefit
If you don't have the right to state healthcare, you will need to arrange private health cover.
The Spanish government has a state insurance scheme (convenio especial) with a basic monthly fee.  This system is funded by social security contributions and is administered by the authorities in each autonomous region. You can take advantage of this scheme if you have been registered on the padrón at your town hall for a year and should check the conditions in your area for using the healthcare services.
How to register for health insurance in Spain
To register for health insurance in Spain, you need to register your address on the padron at your local town hall. Once you have registered you are given an empadronamiento (certificate of registration) which is needed to apply for a healthcare card. You will also need to have your social security number, which will be issued by your employer. If you haven't received one, you can get one through your local social security office, called the Tesoreria General de la Seguridad Social (TGSS). You can find a directory of local Social Security  Offices (Oficina del Instituto Nacional de Seguridad Social) on the Seguridad Social site.
Those who are self-employed are responsible for their own social security contributions.  You can get a social security number at a local Social Security Office. A TA1 application form will need to be completed and you will need to present your passport and your NIE (tax identification number) card. The NIE card is issued upon completion of a residency application. If you have an electronic DNI or other certificate, you can opt to apply online.
When you have been formally registered with the social security system in Spain, you receive a document entitling you to medical assistance. This allows you to apply for a Tarjata Sanitaria Individual (health card). You can get a health card at your local health centre, where you will need to present your social security and national insurance certificates, as well as your passport.
UK-funded healthcare: using an S1 form in Spain
If you were a Spanish resident by 31st December 2020 and receive a UK State Pension you may be entitled to state healthcare in Spain paid for by the UK.   The Withdrawal Agreement locked in S1 rights for those who were resident in Spain before the end of the Transition Period.  So even if you do not qualify for a pension now you will be entitled to apply for an S1 when you reach retirement age.  Anyone arriving in Spain from 1st January 2021 will not be able to benefit from an S1.
You will need to contact HMRC National Insurance enquiries to check that you are eligible.
You will then need to request an application form by phone from the Overseas Healthcare Services.
NHS Overseas Healthcare Services
Telephone: +44 (0)191 218 1999
Monday to Friday, 8am to 6pm
Saturday, 9am to 3pm
When you get your S1 form, you will need to register your S1 at your local INSS office or via the INSS online portal. Read the UK Government guide to registering your S1 form online.
Once your registration has been processed, the INSS will send you a Spanish social security number by post. You will need to take this to your local healthcare centre to register.  You will be given a medical card which you can use when you visit a doctor, hospital or pharmacy.
This will mean you and your dependents will be entitled to state healthcare on the same basis as a Spanish citizen.
An S1 entitles you to get a new UK-issued EHIC for travel in the EU.
Seeing a doctor in Spain
Once you have registered primary healthcare is accessed through a health centre or a general doctor (médico de cabecera). Other than in emergencies if specialist hospital treatment is required they will provide a referral.  Many Spanish Doctors offer both private and state healthcare and so it is important to be clear whether you are seeking state or private healthcare.
Visiting the dentist in Spain
Dental care in Spain is not covered by the Spanish healthcare system unless in an emergency. You must either pay for dental treatment or have private health insurance.
Prescriptions in Spain
Prescription charges in Spain represent a percentage of the cost and the amount payable depends on your income and whether you are a pensioner.  Prescriptions can be filled at any pharmacy (farmacia). Look for a shop with a large green cross sign outside.  Pharmacies generally open from 9.30am to 2pm and 5pm to 9.30pm on Monday to Friday and 9.30am to 2pm on Saturdays. There are also 24-hour pharmacies (farmacia de guardia).
EHIC and GHIC
EU, EEA and Swiss residents staying in Spain on a temporary basis can use their European Health Insurance Card (EHIC) which entitles them to receive treatment for medically necessary healthcare at the same cost as a Spanish national.  Medically necessary healthcare means healthcare that cannot reasonably wait until you return to the UK.  This includes:
emergency treatment and visits to the A&E.
treatment for a long-term or pre-existing medical condition.
routine medical care for pre-existing conditions that need monitoring.
routine maternity care provided you are not going abroad to give birth.
oxygen therapy and kidney dialysis
EHICs are free if charge and are issued with a five year validity.  If you have an existing EHIC it will be valid until it expires.  It should be noted that an EHIC and the new GHIC cannot be used to get medical treatment in Spain if you are resident in Spain.  It can, however, be used when visiting other EU countries.
A UK GHIC is available to those who meet one of the following criteria:
you're legally living in the UK and you do not have healthcare cover provided by an EU country
you're living in the EU with a registered S1, E121, E106 or E109 form issued by the UK
you're living in the EU with an A1 document which is issued by the UK
you're a family member or dependant of an entitled individual already listed
A new UK EHIC is only available under the Withdrawal Agreement if you meet one of the following criteria:
you're living in the EU, Switzerland, Norway, Iceland, or Liechtenstein, and have been since before 1 January 2021 with a registered S1, E121, E106 or E109 form issued by the UK
you're living in the EU, Switzerland, Norway, Iceland, or Liechtenstein, since before 1 January 2021 with an A1 issued by the UK
you're a national of the EU, Switzerland, Norway, Iceland, or Liechtenstein who has legally resided in the UK since before 1 January 2021 and are covered under the Withdrawal Agreement; you may not be covered if you're also a UK national or if you were born in the UK
you're a family member or dependant of an entitled individual already listed.
you're a Chen or Ibrahim/Teixeira carer
Other Countries
Non-EU/EEA nationals may have to provide proof of private health insurance in Spain as part of their application for a Spanish visa where there is not an agreement with Spain.
Private health insurance in Spain
Private health insurance gives access to private healthcare with higher quality of care in terms of food and comfort and which can get around long waiting lists for non-emergency treatments.
The key decision is whether to take out an international health insurance policy or a local Spanish policy.  An international policy will be more expensive but gives access to treatment around the world and emergency evacuation when travelling in remote areas.  So if you will be travelling frequently this would be the best option.  If you are going to be resident in Spain permanently and do not intend to travel for more than three months at a time, you will probably be better taking out a local health insurance policy in Spain and then a separate travel policy when you travel abroad.
Local health insurance plans will generally cover you for hospital care, consultation fees and surgery and will generally include emergency dental treatment as well as cancer treatment.  It is also possible to add options, such as coverage physiotherapy, prescriptions, full dental care, psychiatric support etc. Some local plans will cover you when you travel abroad, typically only up to 3 months.  It is worth researching which policy gives you the best coverage based on your age, health condition and other circumstances.
Getting treatment in the UK
The NHS is a residency-based system and so UK nationals who move abroad on a permanent basis lose their entitlement to free NHS healthcare.
If you are a UK national and move to the EU, you should not expect to be able to use NHS services for free when visiting the UK unless you have an EHIC, PRC or S2 to show your healthcare costs are funded by the EU country in which you now live, or another exemption applies.
Some former UK residents do not have to pay for NHS treatment when visiting England. This includes:
UK war pensioners
UK government employees
UK nationals living in the EU on or before 31 December 2020, once they have a registered, UK-issued S1